Ten people, including three children, have died in floods that have damaged almost 25,000 houses and 84,000 hectares of rice and other crops, according to disaster management authorities, as 1,000 emergency personnel prepare rescue boats and other supplies in anticipation of further storms this week.
Heavy rain has lashed the country since late last week, hitting 16 provinces. Battambang, Pailin and Pursat have been the worst-hit, said National Committee for Disaster Management spokesperson Khun Sokha.
"Now we're busy communicating with local authorities in the provinces, districts and communes who are responding and evacuating and searching for victims," Sokha said.
Speed boats have been prepared to get people out of the most dangerous areas, he said. About 10,000 people have so far been evacuated.
Some 1,000 emergency personnel were responding as almost 25,000 houses have been damaged and 84,000 hectares of crops destroyed, Sokha added. Three children and seven adults have died, he said, without specifying where or how.
In Phnom Penh, the Prek Tnaut stream in Dangkao district has swelled with flash flooding.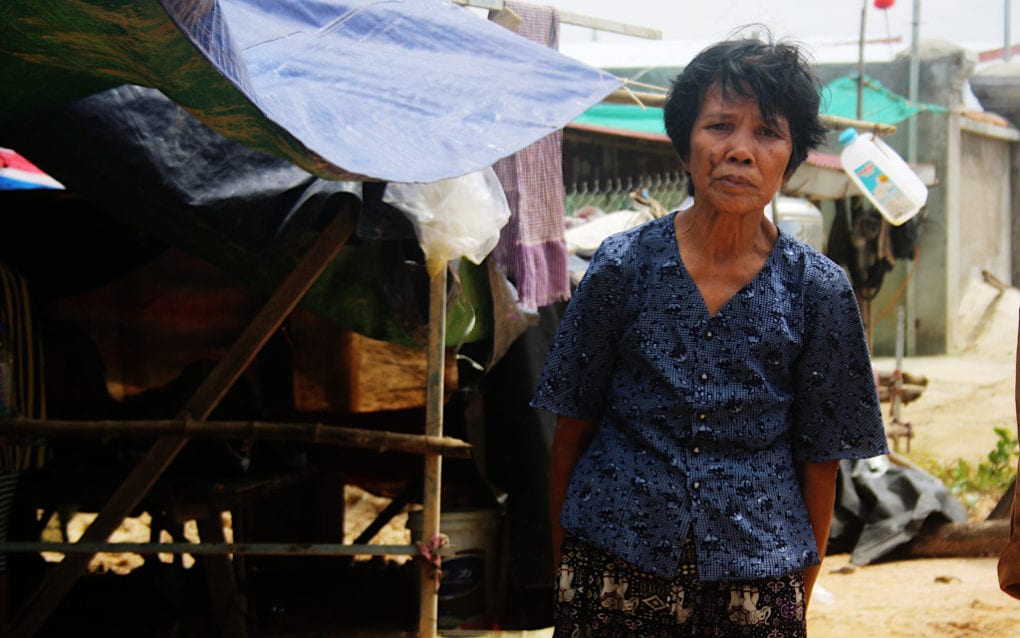 Tim Sarong, 66, said she fled her house around midnight Saturday when she heard her three cows getting crushed under the roof of her sinking cowshed. Her wooden house and rice fields were also destroyed.
"The river came up quickly," Sarong said. "It was very dangerous."
The five members of the household scrambled to carry kitchen items to higher ground. They are currently sleeping under a blue plastic tarp beside the road, in Spean Thma commune. The cows are at a neighbor's.
"We'll need to demolish and rebuild," she said. The household, which earns money from farming and driving motodops, will need to borrow $3,000-4,000 for a new house.
"It's shameful to have to go begging," Sarong said. "We still have our arms and legs."
Nearby, Toch Sina, 57, is evacuating the children out of her flooded home. She was in the ground-floor kitchen when water started to flow into the house. In a few hours, it was up to her waist, she said.
"When the water's gone we'll see how much we've lost," Sina said. A duck and several chickens had died, she said, and shrugged off a question about insurance.
"We don't even know what insurance is," she said.
The children of the nine-person household will leave the neighborhood for now, but she will stay.
"We heard that the water is coming even more," Sina said. "But I can't leave. My property is here."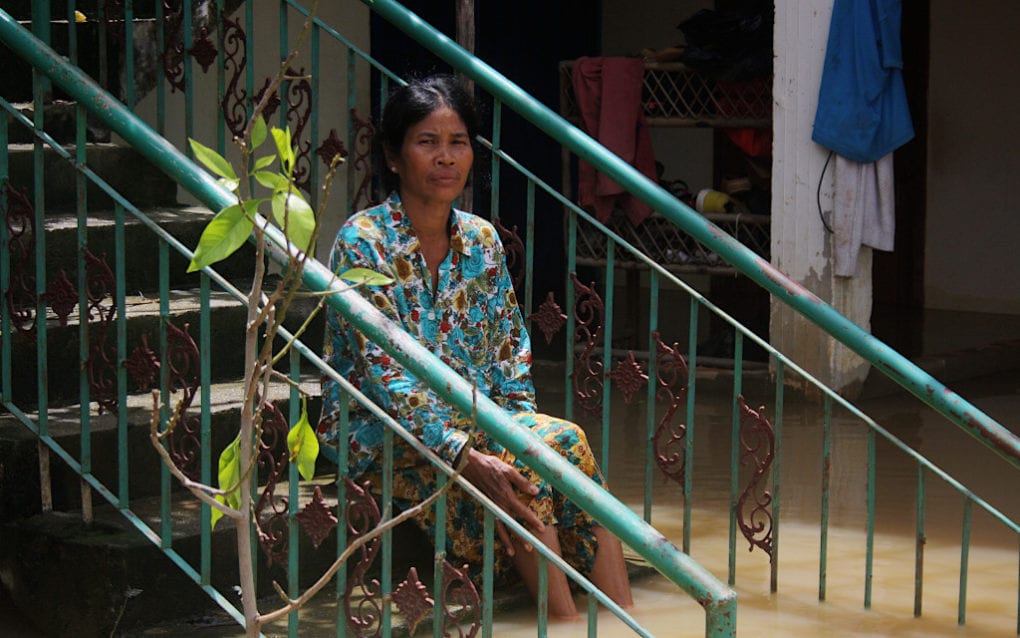 Water Resources and Meteorology Ministry spokesperson Chan Vutha said heavy rains were forecast to continue till late October.
"The most important is that brothers and sisters who live along the rivers are careful," Vutha said.
In a series of online posts throughout Monday, the ministry warned of rain in various parts of the country.
Some rivers were subsiding while others were rising, Vutha said. The Mekong River, starting from low water levels, still had unfilled dams and irrigation, he said. "The majority of dams along the Mekong River are still dry."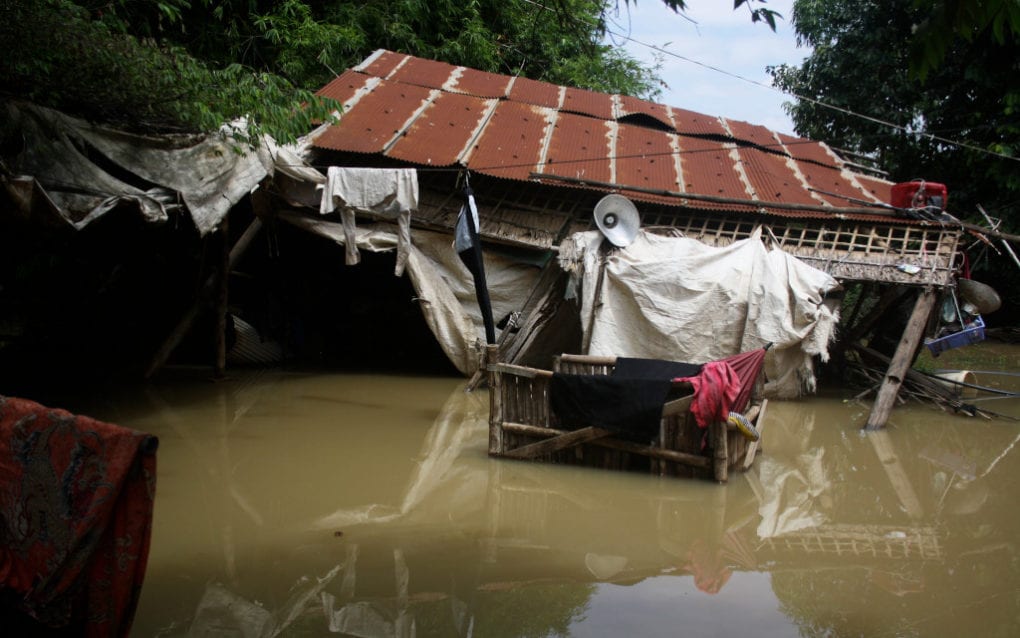 Ministry officers were working to divert water flows from residences, including at Dangkao's Prek Tnaut. In Battambang, flooding would be much worse without intervention, he said.
The exact areas being hit will vary, he said. "Like Phnom Penh yesterday reached 100 millimeters [total of rain]. We've hardly experienced heavy rain like this before."