KAMPONG PHLUK COMMUNE, Prasat Bakorng — About 30 km from Siem Reap city, houses rise above the Tonle Sap lake on small pillars; others float on the water's surface.
Here in Kouk Kdol village, more than 300 families have long relied on fishing.
Suong Rang, who has lived in the village for more than 40 years, speaks of the nostalgia he still feels about life on his old boat.
"I love this fishing boat so much. Every time I sleep on it I feel like I have [another] house," Rang says. "I will not give up on fishing."
But reality is different. The 54-year-old no longer plies the waters for a catch; he stays at home and makes flowerpots out of concrete to sell.
In the dry season through the early part of the year, the expanse between Siem Reap and Kampong Phluk becomes land, with a road running between them. When a reporter visits, half a dozen children chase one another along the flats, some of them pulling kites behind them. The wind blows in from the north.
During the wet season, the area becomes part of the lake, and visitors from the city must arrive by boat.
In recent years water levels have dropped. Some blame climate change, while others point to Chinese dams built upstream along the Mekong river, which in turn feeds into the Tonle Sap for part of the year.
Rang says that as the lake dries up, fish are disappearing. Now the community of fishers are looking for new work to help them subsist.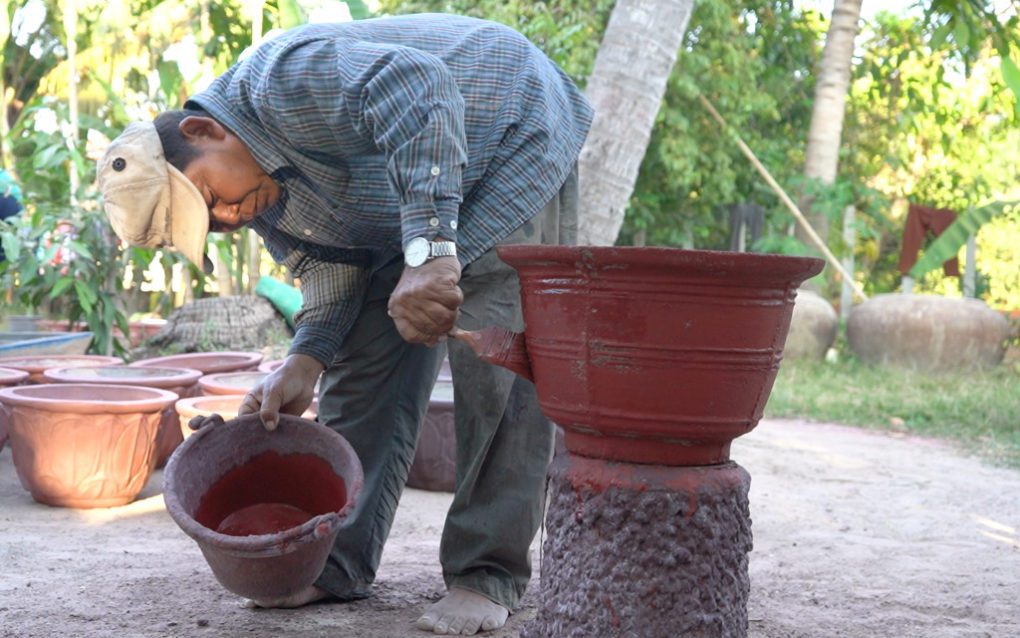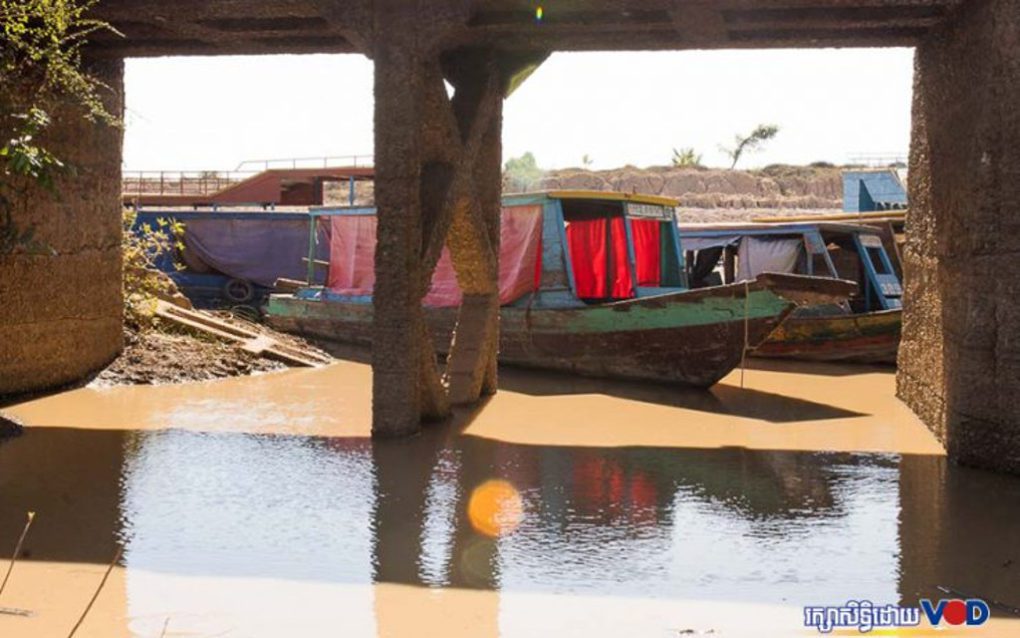 Mao Lap, 62, says her daughter now travels to Siem Reap to look for work. The daughter used to help with the family's fishing — and it kept the family together — but that was no longer providing enough of a livelihood, Lap says.
"Their mother went to work in Siem Reap, so I have to take care of my grandchildren," she says of her daughter's three children. The daughter works as a domestic helper, she says.
San Kong, head of community tourism in the village, says many fishers have sought out new occupations as fish stocks declined.
"Some fishermen have switched to boating," carrying passengers around for a fee, Kong says.
In a normal year, the floating village is also sustained by tourism, but visitors are rare since the Covid-19 pandemic.
Kong says climate change is a key factor in the disappearance of fish. Thach Panara, director of the Inland Fisheries Research and Development Institute of the Fisheries Administration, adds that the decline in fish has been gradual, and caused by population growth and overfishing.
But the inter-governmental Mekong River Commission has warned that millions of livelihoods are at risk amid the changes on the Mekong and associated bodies of water, at least partly caused by development.
There are at least 13 operational hydropower dams from China through Laos, disrupting water flows and the seasonal ebbs and flows of the Tonle Sap. Researchers have tied historically low water levels in recent years to the cascade of dams.
Cambodia's fish catch and exports have plunged.
For Kok Kdol village deputy chief Pich Taing, the changes amount to a disruption to ancestral ways of life.
"We live on water, so water is very important for us as fishers. Fishing needs water," Taing says. "If there is no forest and no water, we really cannot fish."