Sitanan Satsaksit kneeled before Buddhist monks as they stood next to the shuttered Thai papaya salad restaurant that had been run by her brother, Wanchalearm Satsaksit.
Sitanan spoke in Thai to about 20 Cambodian and foreign journalists hoisting microphones toward her face as her lawyer translated her ceremonial prayer: that she would succeed in her mission to prove to the Cambodian court that Wanchalearm lived in the condominium building a few hundred meters behind her.
Six months after exiled Thai activist Wanchalearm Satsaksit was abducted from in front of the Mekong Gardens condominium, Sitanan and a team of lawyers held a short Buddhist ceremony near the tower, ahead of a scheduled Phnom Penh court hearing that brought them to the capital amid pandemic travel restrictions.
At 7:45 a.m. on Friday, Sitanan stepped out of a coffee shop and into a crowd of camera-wielding journalists in Phnom Penh's Chroy Changva district. She carried a ceremonial yellow plastic-wrapped offering that she would present to the three attending monks and a lay priest.
The lay priest, or achar, started the ceremony, and monks chanted Wanchalearm's name within their prayers.
Wanchalearm, an activist affiliated with the United Front for Democracy Against Dictatorship, known as the "Red Shirt" movement, was allegedly abducted by a group of armed men on the evening of June 4, according to friends of the activist interviewed by Human Rights Watch after the incident.
CCTV footage has emerged showing a dark SUV speeding away at the time of the abduction, and witnesses could still recall Wanchalearm's presence in the neighborhood three months after the abduction. However, Cambodian police have maintained there was no evidence that Wanchalearm was even living in Mekong Gardens.
In October, Sitanan and her lawyers were summoned to the Phnom Penh Municipal Court for a closed-door hearing scheduled for December 8, after they filed a complaint in July.
Pornpen Khongkachonkiet, a lawyer and director of the Cross Cultural Foundation, which assists families of disappeared individuals, said after Friday's ceremony that Sitanan was able to come to Cambodia after receiving special visa permission through cooperation between the Thai government and the Cambodian Embassy in Bangkok.
Wanchalearm fled Thailand following a military-led coup in 2014. He had been summoned for questioning related to his role in organizing for the overthrown government. Though his sister was not sure when he arrived, she said Wanchalearm had lived in exile in Phnom Penh for several years.
Toward the end of the ceremony, Sitanan dipped her hands in the flowered water that a young monk threw on her for a blessing and wiped it across her face. A cameraman shouted, "Do it again."
Pornpen previously told VOD that the group hoped to sustain attention to the case of the disappearance, in addition to finding evidence to continue the investigation.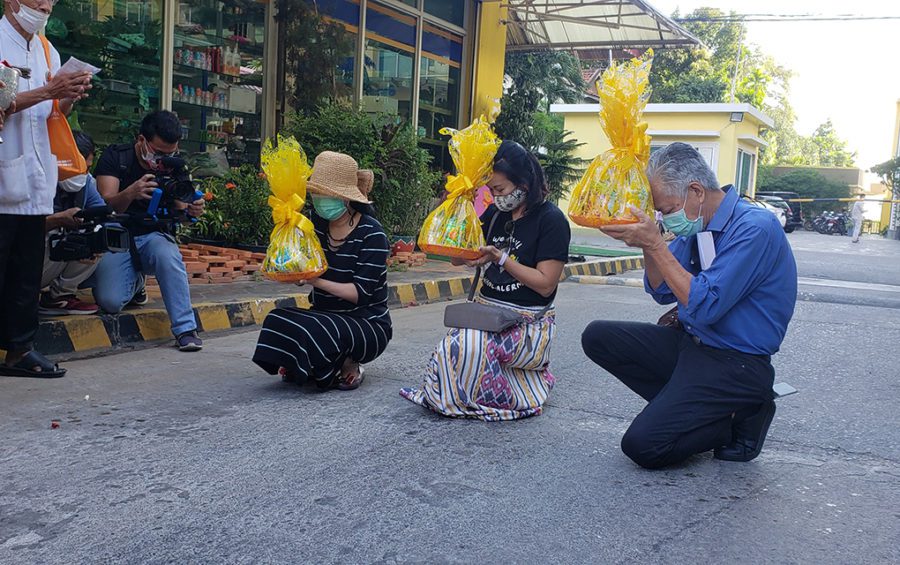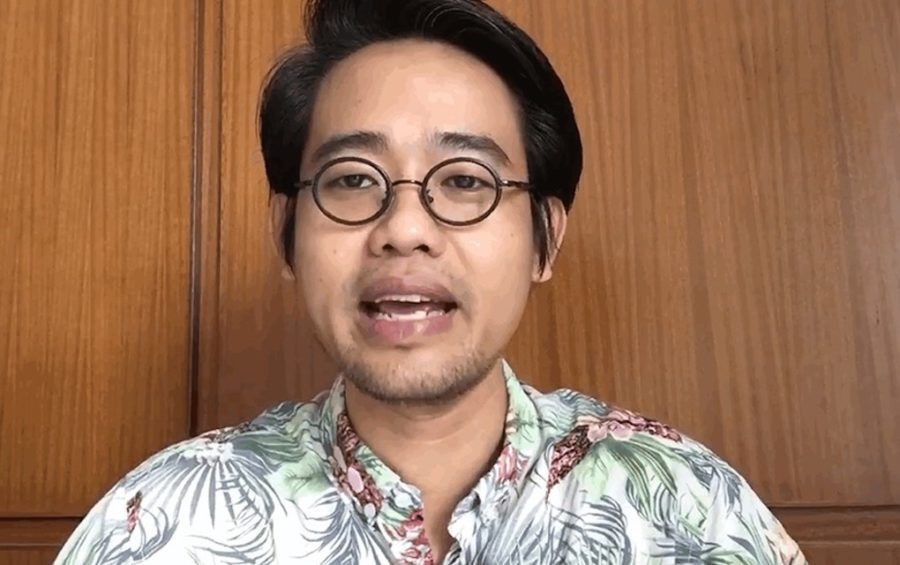 About five guards clustered at the gate of the Mekong Gardens condominium to watch.
Through translations from Pornpen, Sitanan said she and her lawyers were preparing photos, videos and social media posts to demonstrate that Wanchalearm had been living in the tower.
"The answer from Cambodia and Thailand is still not sufficient enough from what we are looking for," Pornpen translated for Sitanan.
Montana Duangprapa, another lawyer for Sitanan and representative of Thai Lawyers for Human Rights, said Sitanan had briefly been inside the building since arriving.
When asked by a reporter about their interactions with police, Sitanan and Pornpen said they sent a letter to the police in order to discuss the case shortly after arriving in Phnom Penh, but they had not heard back.
Interior Ministry spokesperson Khieu Sopheak on Friday repeated previously disclosed information that Wanchalearm had only once renewed his visa. He did not have an active Cambodian visa at the time of his disappearance, authorities have said.
Sopheak added that they had also checked the Laotian and Vietnamese borders but found no evidence he had crossed either of them.
"We assigned officials to check the scene and question people at the scene, especially people [who stay near] where he stayed," he said. "Whether he changed his name, we do not know, but from that time we have lost his track, and there has been no further information."
Sopheak added that he was not aware of any letter sent by the Thai legal team to police.
National Police spokesperson Chhay Kim Khoeun declined to comment.
Ahead of the hearing, Sitanan and her lawyers said they had met with local lawyers as well as the U.N. Office of the High Commissioner for Human Rights, which has expressed concern about the investigation in Phnom Penh.
The group said that friends of the activist who had been living in the building at the time of the disappearance could corroborate that Wanchalearm had stayed in Phnom Penh.
The group said they did not know what could have happened to Wanchalearm, but they believed there was a powerful actor behind his disappearance related to the activist's criticisms of the Thai government.
"As you know at this time because of the Covid pandemic, the travel also has been difficult, so to do something like [an abduction] in another country, it might have been done by whoever has a lot of power," Sitanan said through her lawyers.
Additional reporting by Mech Dara