SIEM REAP — A video that a previously jailed Mother Nature environmentalist says he shot in January shows a Siem Reap sewage treatment pool teeming with fish.
Thun Ratha, alongside fellow activist Phuon Keoreaksmey, alleges that wastewater pools in the city's treatment plant were rented out to fish farmers, worsening sewage discharges into nearby farms and Siem Reap's river. The activists said the pools had been made available due to malfunctioning machinery that disrupted the treatment process.
A provincial official flatly denied the claims.
However, Huoy Sokthal, a contractor for the Transport and Public Works Ministry inspecting the treatment plant, said renting out the pools was something the facility had done in the past, about two to three years ago.
Some water pumps had been broken at the plant, he said, and took almost a year to fix.
"During the Covid pandemic, I don't know how to describe it, but when people came to ask, we decided to rent it to them for almost a year," Sokthal said. "We were short of money."
Though Ratha's video seemingly showed fish in the treatment pools earlier this year, Sokthal said the practice has stopped and the treatment plant is operating normally.
Any recent fish would have simply swam into the pools from canals connected to the Siem Reap river, he said.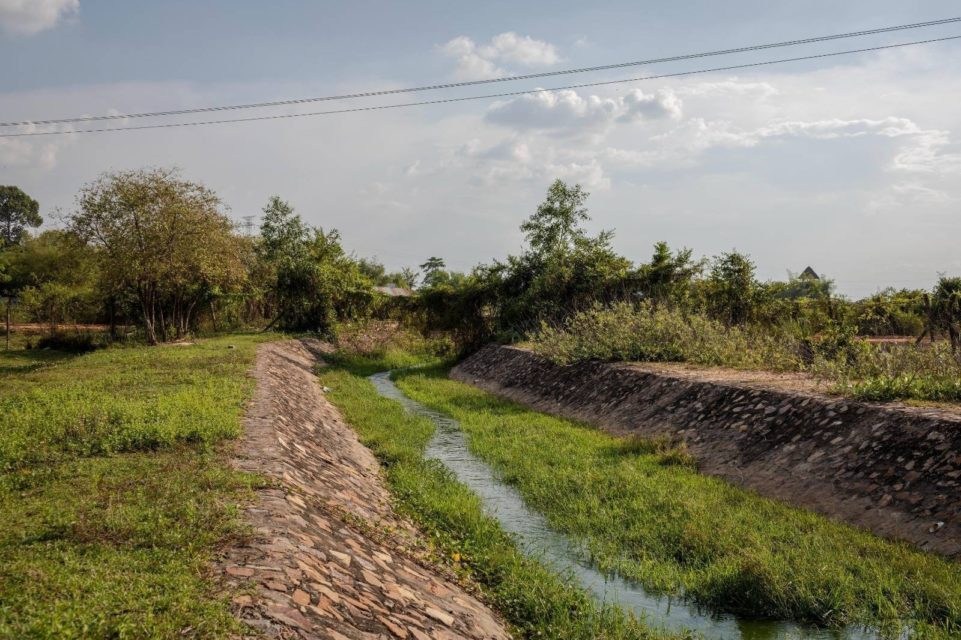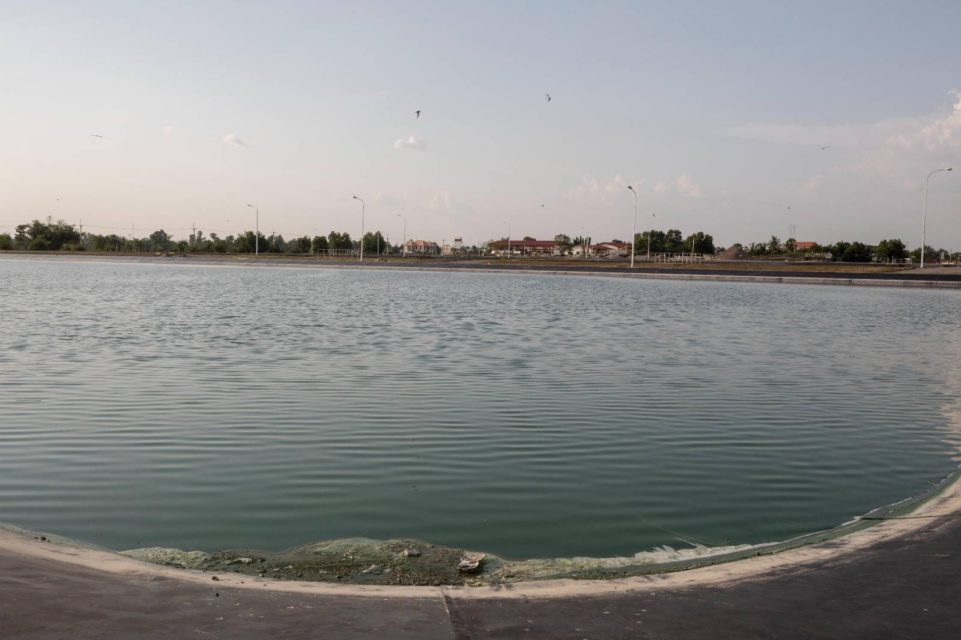 Still, provincial official Chuot Chandara disputed the account.
"The wastewater treatment system wasn't broken but a water pipe was, and there was never any decision to rent it out to people to farm the fish," said Chandara, a deputy director of the provincial department of public works.
The pipe had only briefly malfunctioned in 2019, he said.
"There is sewage flowing into the Siem Reap river but it is not a lot," he said, adding that officials had been working to reduce such discharges.
On Wednesday, that issue was highlighted when Ratha and Keoreaksmey tried to file a petition about sewage discharge to provincial governor Tea Seiha.
Both environmentalists were arrested in September 2020 and jailed for incitement for more than a year over a campaign about the filling of the Phnom Penh lake Boeng Tamok.

They were released in November, and have quickly returned to their environmental activism. Keoreaksmey earlier this month filed petitions about trash clogging Phnom Penh canals to district authorities in the capital before this week joining Ratha in Siem Reap.
The pair attempted to film a live online broadcast outside the provincial hall on Wednesday morning, but were stopped by officials and police and told to take down the video immediately. After refusing to remove the video, they met official Chea Sophal, who declined to accept their petition about sewage, which had 46 thumbprints from youths and activists.
"I can't accept your petition letter because you are not directly affected. You do not have a house next to the river," Sophal said.
The activists said they were disappointed by the refusal, as they had seen and smelled sewage discharges in the city and believed it would negatively affect tourism.
Later that day, Chhem Chhorn, a farmer planting rice near the sewage treatment plant in Svay Dangkum commune's Kok village, told VOD that sewage regularly flowed into his rice fields.
Farmers in the area still used the dirty water for farming, but it could not be used for other purposes, Chhorn said.
"We don't use this water as it [makes our] skin itchy," he said.