PHNOM SRUOCH DISTRICT, Kampong Speu — A yellow metal sign with the logos of the Health Ministry and National Center for Malaria Control hangs at the front of a house in Kraing Deivay commune's Dak Por village. "A volunteer for malaria treatment in the village," it reads. "Providing malaria treatment free of charge."
Inside lives a woman known by villagers as "Krupet Pheap," or medic Pheap.
Getting up from a hammock to sit on a wooden bed under her house, Khin Pheap, 61, explains that everyone calls her medic Pheap because for more than two decades she has provided medical treatment and sold medicines to residents of her village and neighboring areas, which are remote, mountainous and far from formal health care facilities.
"I used to walk to the houses of patients who needed me," she says. "There was no good road to ride a bicycle. I walked across paddy fields instead. There were no other medics at the time."
Pheap is among hundreds of thousands of Cambodian refugees who returned from camps in Thailand around 1992 and 1993, after the Paris Peace Agreements ended over a decade of war and the U.N. attempted to restore democratic elections.
By 1997, the former refugee had settled down in Dak Por, her husband's hometown, and began providing medical treatment across the district. Nothing else was available, she says.
Pheap says she has provided consultations and injections, cleaned wounds and sold medicine to patients from as far as neighboring Oral district, some 30 km away.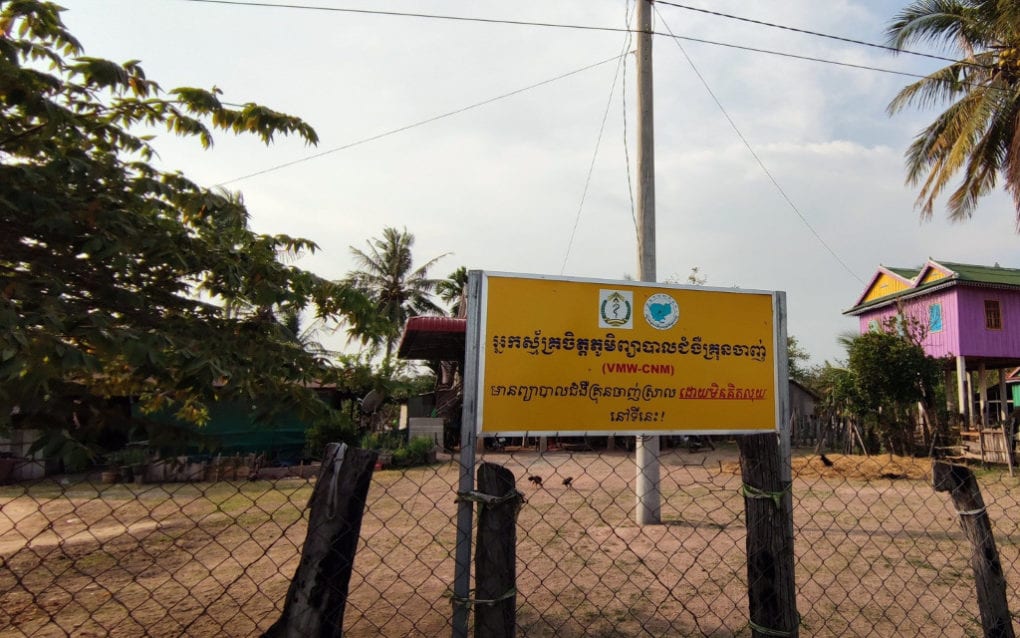 She was never formally trained, but learned medical techniques hands-on starting around 1974 under a Khmer Rouge resistance movement that was looking to overthrow the government, she says. "I learned how to give injections by starting with real injections."
Pheap left school at grade 9, but had enough education to read French instructions on boxes of medicines and medical equipment, she says.
Pheap says she has declined to treat serious illnesses, saying she has stuck to what she knows.
She reused glass syringes for years before disposable plastic syringes became widespread in the early 2000s, but says she thoroughly cleaned the syringes in boiling water or alcohol.
No one has died under her care, and these days she mostly only treats children, she says. She adds that since 2002 she has worked as the government's official liaison for combating malaria in the village.
About 200 meters from Pheap's house, Lay Nin, 58, walks along the road with her grandson. Nin says her family regularly gets medical treatment from Krupet Pheap, and has done so for years.
"When I felt dizzy, I went to get my blood pressure measured at her house. After learning that I had high blood pressure, I bought medicine from her," she says.
Soeun Sambo, director of the Chambak Commune Health Center, about 20 km away in the same district, acknowledges the important role that unlicensed medics like Pheap have played in providing medical treatment to villagers in remote areas.
"Their presence was better than nothing," Sambo says, explaining that until 2015 there was no health center in the district.
Roads were poor and locals had no choice but to rely on a small number of resident medics, he says.
But since the establishment of the commune health center in 2015, about 20 unlicensed medics who operated home clinics in the district were asked to sign documents agreeing to shutter their practices, Sambo says.
Those agreements came a year after more than 200 people tested positive for HIV in Battambang province's Roka commune in Sangke district, on the other side of the country, because an unlicensed medic was reusing dirty syringes. The medic, Yem Chrin, is now serving a 25-year jail sentence.
Earlier this month, three unlicensed medics in Kampong Speu also faced potential legal action for submitting fake diplomas to the Medical Council of Cambodia following an inspection.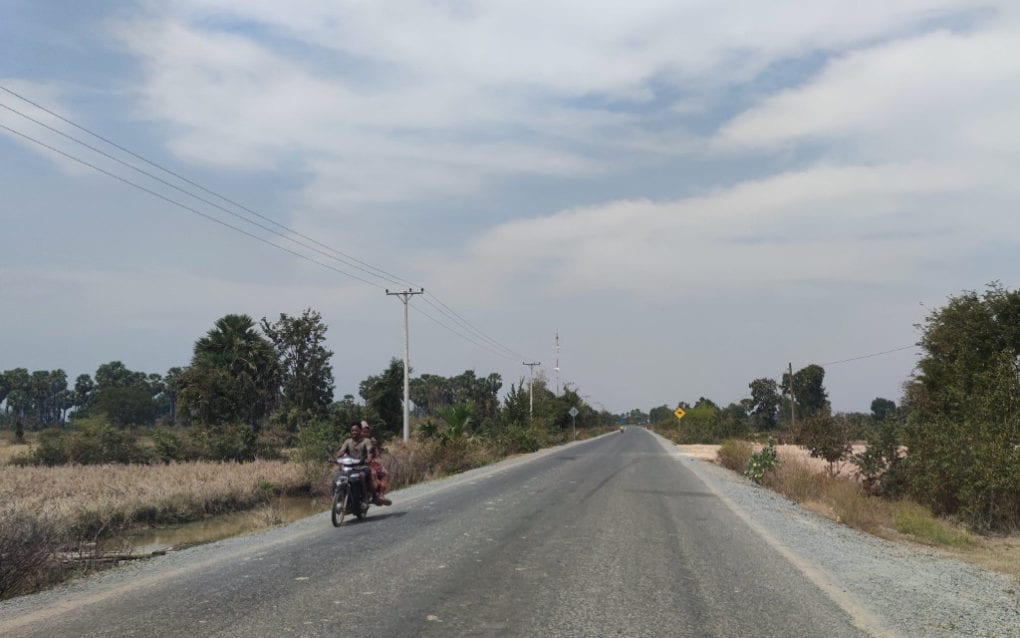 Chea Sokheng, director of Phnom Sruoch district's health office, says these days the government works to provide an official health center for every 80,000 people.
Kraing Deivay commune would also receive a health center depending on population growth, he says.
On a trip last week to Kraing Deivay, reporters could see that Dak Por village had at least three private clinics with prominent signage, unlike Pheap's home, which was unmarked except for the anti-malaria banner.
Resident Dy Samut, 65, says the doctors at the three new clinics may be formally trained, but her trust still lies with Pheap.
"[I've received] treatment from her since she arrived here," she says. "When I get a stomachache, I go and buy medicine from her and take it twice, and then I'm fine."
"When my children would get diarrhea, headaches, colds or felt some difficulty with breathing, I never took them to anyone else," she adds.
These days, Dak Por is connected by two roads, one to the Trapeang Kraloeng market in neighboring Kiri Voan commune and another to Treng Trayoeng market in Treng Trayoeng commune — the main centers of the district.
Pheap says she has gradually retreated from practicing medicine, partly as she deals with her own struggles with diabetes.
But villagers still come to her for treatment. In a glass cabinet in her house are several boxes of medicine and medical equipment.
"I haven't completely stopped," she says. "[But] I don't give injections anymore because I can't see the blood vessels."