On Tuesday, the Russei Keo district governor said local authorities had cleaned a canal choked with trash and flagged by environmentalists.
"We have already cleaned it. Why don't you go see it," he said Tuesday morning.
But VOD reporters visited the area and saw that the canal was still full of trash. When asked about the contradiction in his statement, the governor cut the call Tuesday afternoon.
On Wednesday morning, workers from the district and waste disposal firm Super 800 were seen cleaning the site.
Sao Dina, one of the workers collecting the trash, said the company was collecting garbage from the street as district workers hauled out trash from the canal.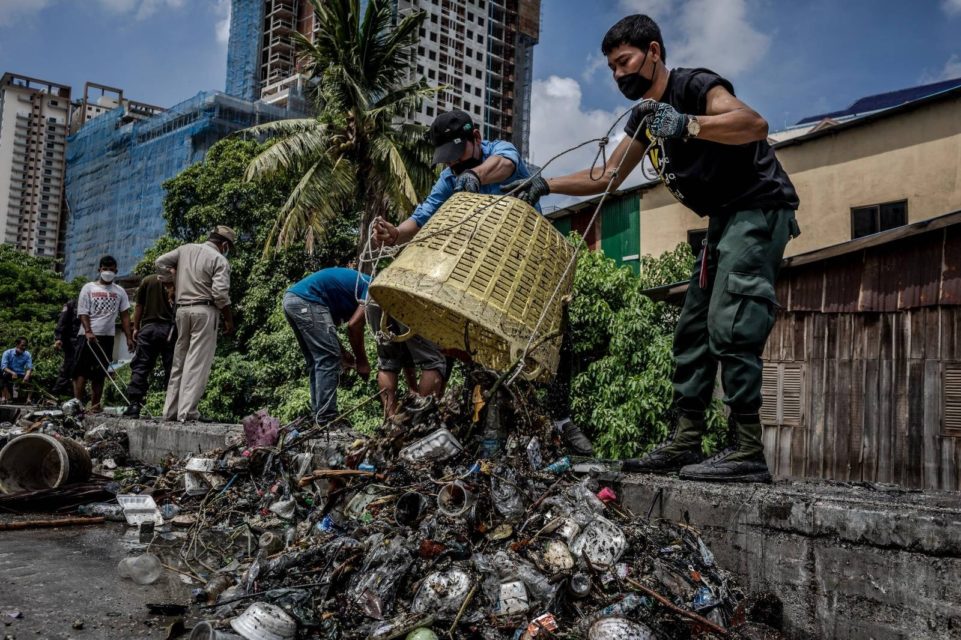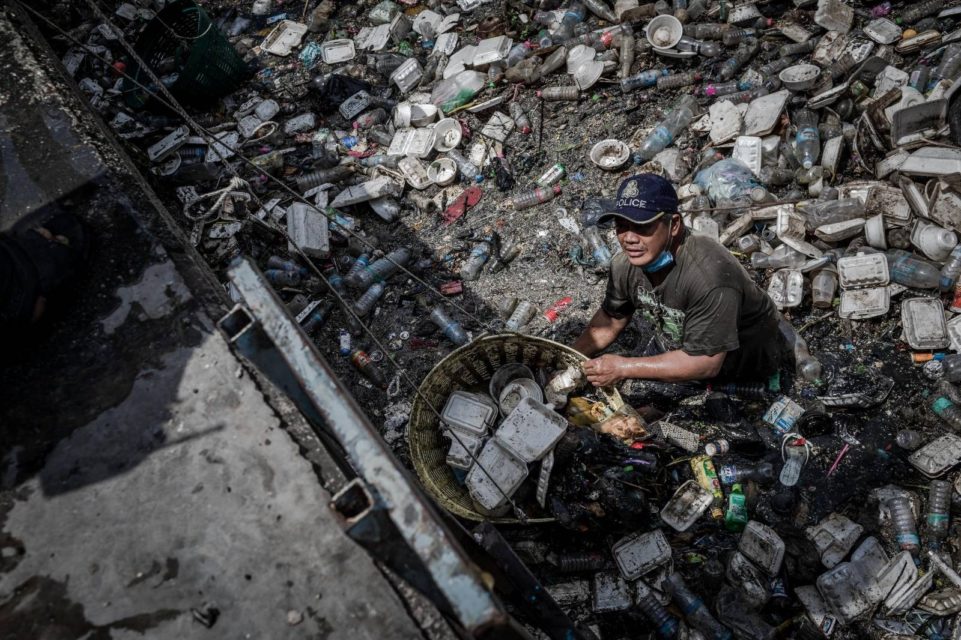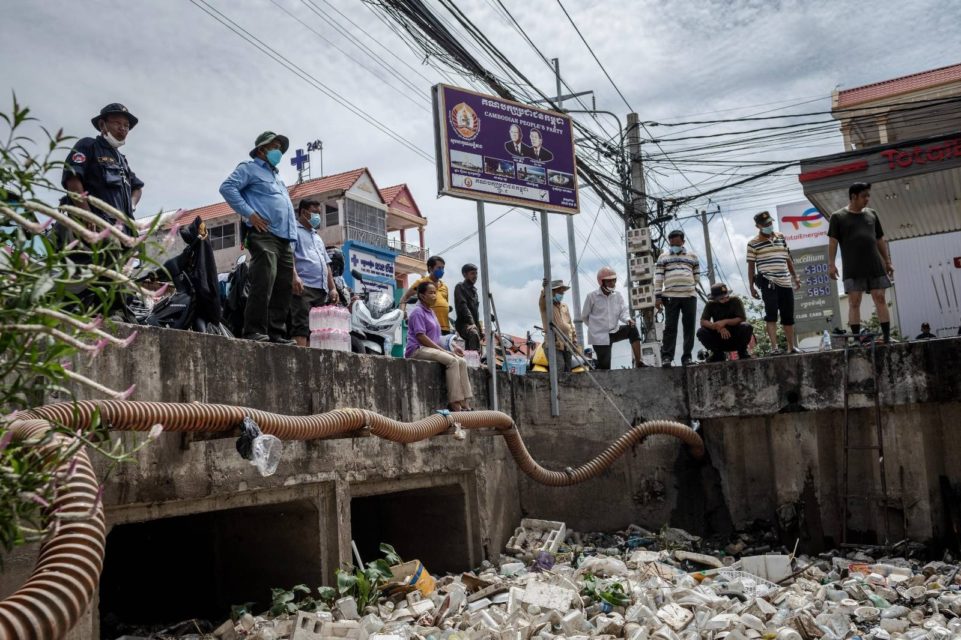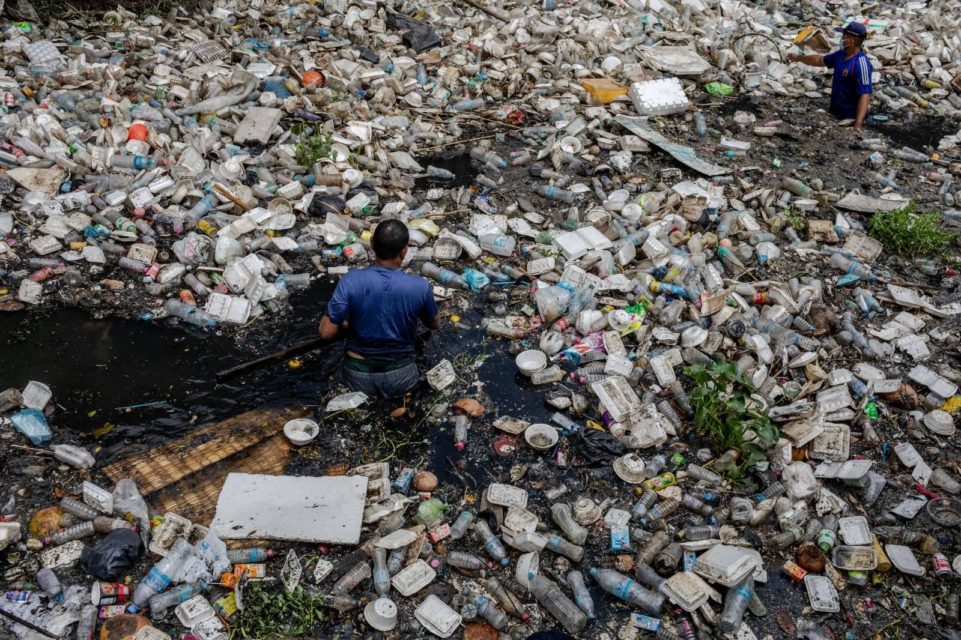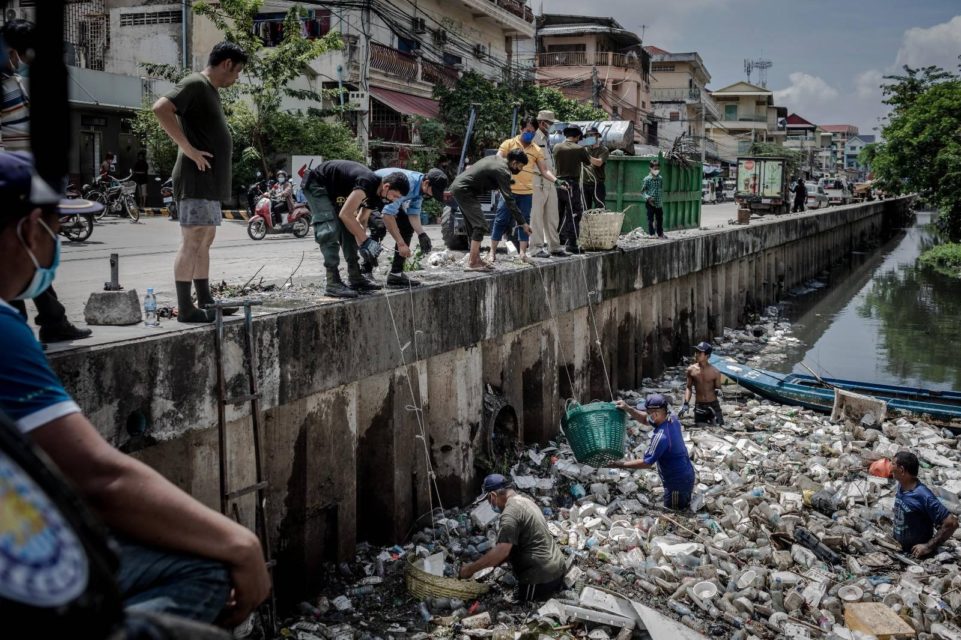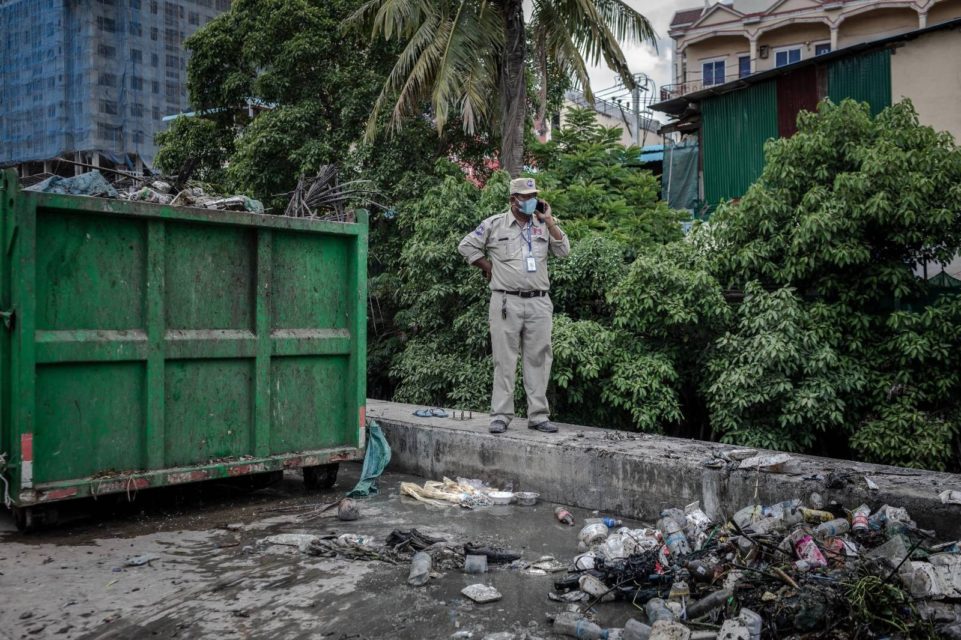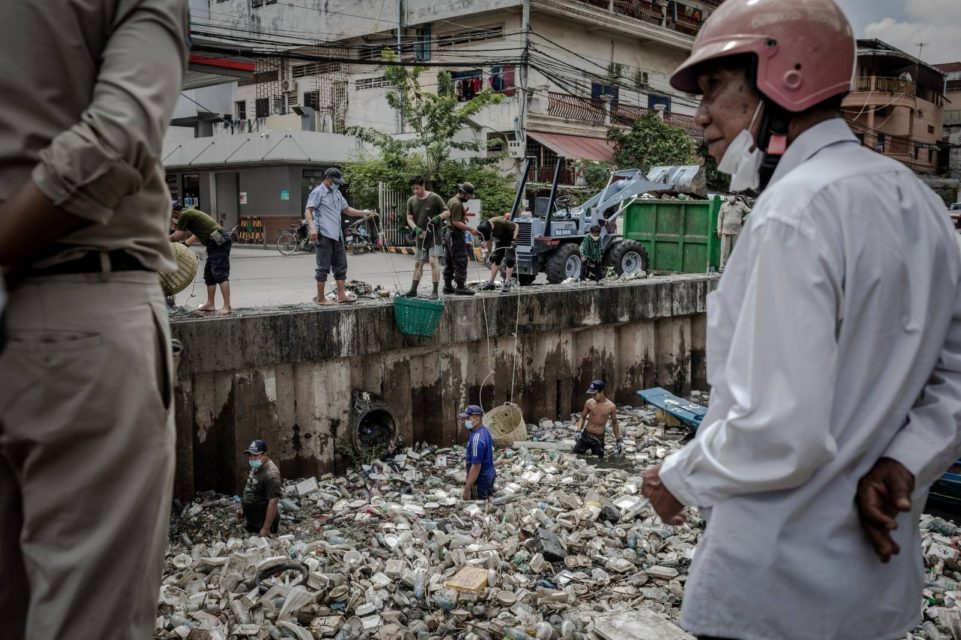 The cleanup came after environmentalists petitioned city officials in early March spotlighting seven locations filled with garbage in three Phnom Penh districts.
In the past week, two of the three districts — Chamkarmon and Meanchey — were found to have begun cleanups of trash-clogged canals and sewage systems, leaving Russei Keo as an apparent holdout until Wednesday morning.
Da Roeung, the deputy commune chief of Russei Keo's Tuol Sangke I commune, said officials had intended to clean the trash but were busy with the Covid-19 pandemic.
"In the past, we always restored the canal when it was clogged. And when the people dumped [trash] incorrectly, we educated them," she said.
Kun Sophea, a district official in charge of sanitation and environmental protection, said authorities did clean the area regularly but that the buildup was because people did not dispose of their trash correctly.
"Garbage is scattered, especially when it rains. Garbage flows into the canal and some people throw garbage into the canal," he said.
The environmentalists who flagged the seven littered sites include Mother Nature's Phuon Keoreaksmey, who said officials should make sure the locations remained free of garbage. Authorities shouldn't have to be petitioned to act on these issues, she said.
"So it is important that we want to see the canal clean even if there is a petition or not," she said.