Four anti-logging activists were let go on Monday after being questioned by a provincial court prosecutor and labeled as suspects by local authorities, following their detention by a timber company with a land concession next to Prey Lang Wildlife Sanctuary.

Ouch Leng, president of the Cambodia Human Rights Task Force, and three others had been patrolling the protected forest on Friday when they were detained by guards from timber company Think Biotech, which Leng has previously said should be investigated for alleged illegal logging.

Leng told VOD that he and the others were released by the Kratie Provincial Court on Monday, but they were asked to sign a letter stating that they would suspend their forest patrol and inform the Interior Ministry that they would operate in line with the law. Leng said he is still considering whether he will write a letter to the ministry.

The court's decision to investigate and limit his group's activities was biased in favor of the company, according to Leng.

"The company called the police, and the police called the prosecutor and asked the prosecutor to take action," he said. "The prosecutor prepared the paperwork to satisfy the company and do whatever it takes to stop my group."

Leng, a 2016 Goldman Environmental Prize recipient, said his organization was already registered with the Interior Ministry.

Ministry spokesmen Khieu Sopheak and Phat Sophanith did not respond to requests for comment on Tuesday.

Leng was detained on Friday morning by guards from the Taiwanese-Cambodian firm's concession, along with two Prey Lang Community Network (PLCN) activists, Preah Vihear province coordinator Srey Thei and member Khem Sokhy, as well as forestry activist Man Mat. The four men were brought to provincial authorities later on Friday after company guards detained and beat them, according to a statement from human rights group Licadho.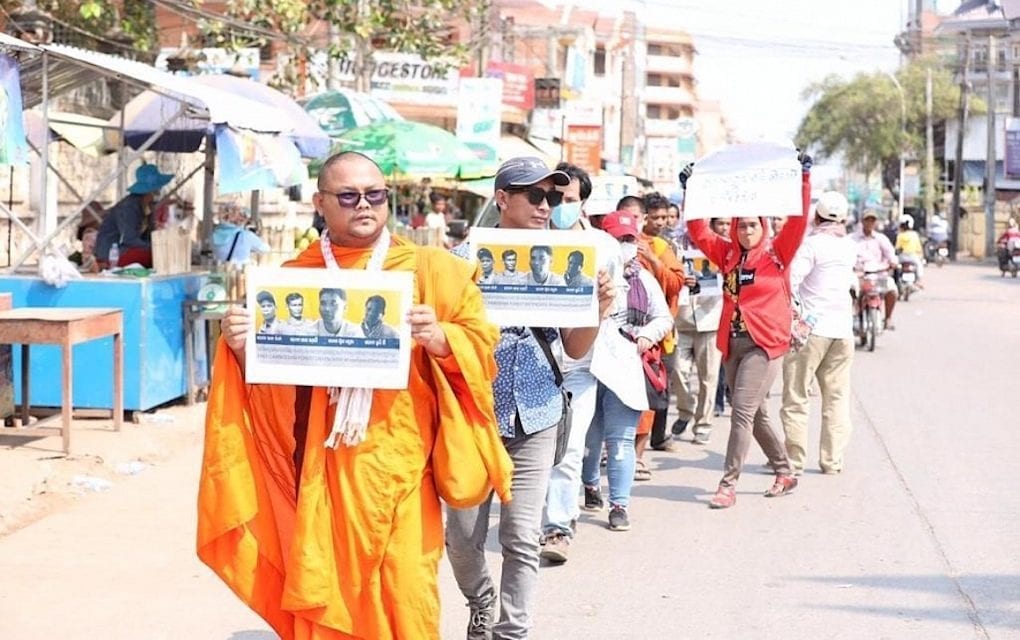 While the four were held for questioning through the weekend, another 40 environmental advocates gathered outside the provincial court to demand their release.

Soeng Senkaruna, spokesman for rights group Adhoc, said the court's decision to limit the activists' patrol was inappropriate, adding that video recorded by the activists should have been used to open an investigation into the company.

Think Biotech previously faced accusations of clearing ancestral forests on its 34,000-hectare "reforestation project" spanning Kratie and Stung Treng. The company denied claims by activists reporting illegal logging within sanctuary boundaries last year, according to the Phnom Penh Post.

The activists' video footage is marked with GPS coordinates, so the four had proof that they had not entered company land, but instead found evidence of deforestation near the company's grounds, Senkaruna said.

"The prosecutor, as a law enforcement officer, should use this evidence and cooperate with Ouch Leng to open an investigation of the company," he added.

Three court prosecutors could not be reached for comment on Monday.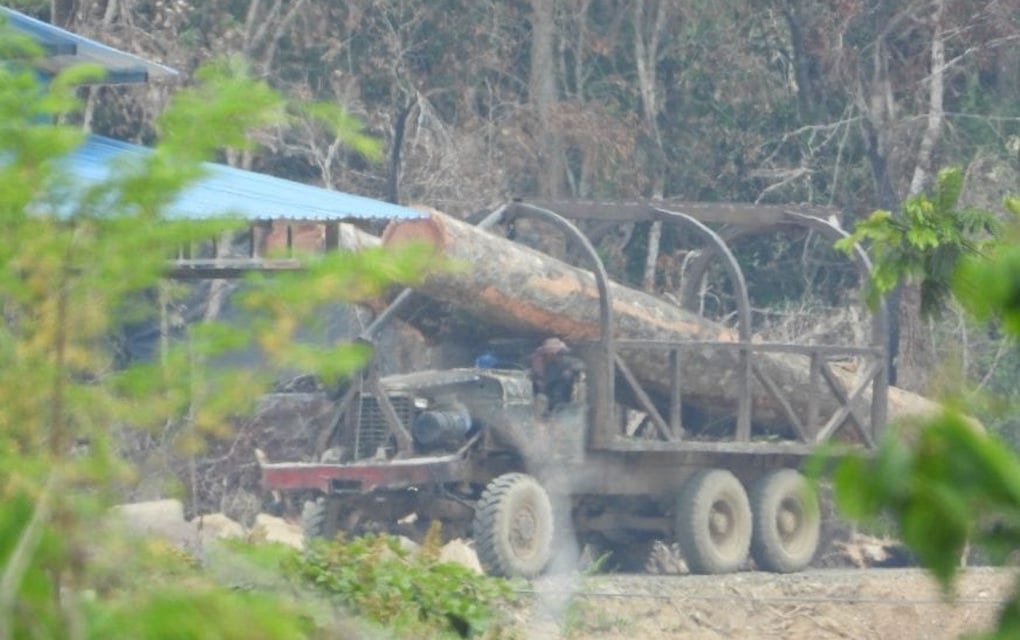 Long Kunthea, an activist who attended the weekend protest, said that demonstrations would continue if the court continued to threaten and harass environmental activists who wish to protect the sanctuary.

The detentions follow an order from the Environment Ministry last month to shut down conservation and forest patrol group PLCN's annual forest protection ceremony, preventing participants from entering the 430,000-hectare wildlife sanctuary on grounds that the organization was not properly registered with the government.

In an update of their monitoring activities from last month, PLCN reported an average of 89 illegal activities per month between June 2018 and last June, which include sightings of logging, tree stumps and timber transport vehicles within sanctuary borders.

(Translated and edited from the original article on VOD Khmer)