Chea Sothea says he was happy with his wife in Siem Reap, where he worked as head of a hotel's security and she was a traditional dancer, the star of many dinner shows.
But last weekend, amid the storms racking the country, a shack on a small plot they farmed in Kampong Thom province due to the Covid-19 downturn collapsed on top of her.
Sothea was tending to their goats at the time, about 30 meters away. He heard his 4-year-old son crying in the rubble. "It's beyond my heart," Sothea said on Thursday.
"I ran to the shack and tore away the sheet-metal roof and held up the wooden posts, and used my back to hold up the wood and metal and tried to pull her out," he said.
"I was alone and I didn't know what to do. I thought they had all died."
His child survived, but Suos Samphors, 27, was dead.
She is not listed among the country's 12 official deaths from the past week's storms, however, with authorities giving mixed messages about why she has not been counted.
"I'm still in shock now," Sothea, 40, said.
The family began farming on the 3-hectare plot they had in Kampong Thom after the global pandemic all but wiped out Siem Reap's tourism industry. Samphors had worked as a dancer since she was 14 years old, her husband said.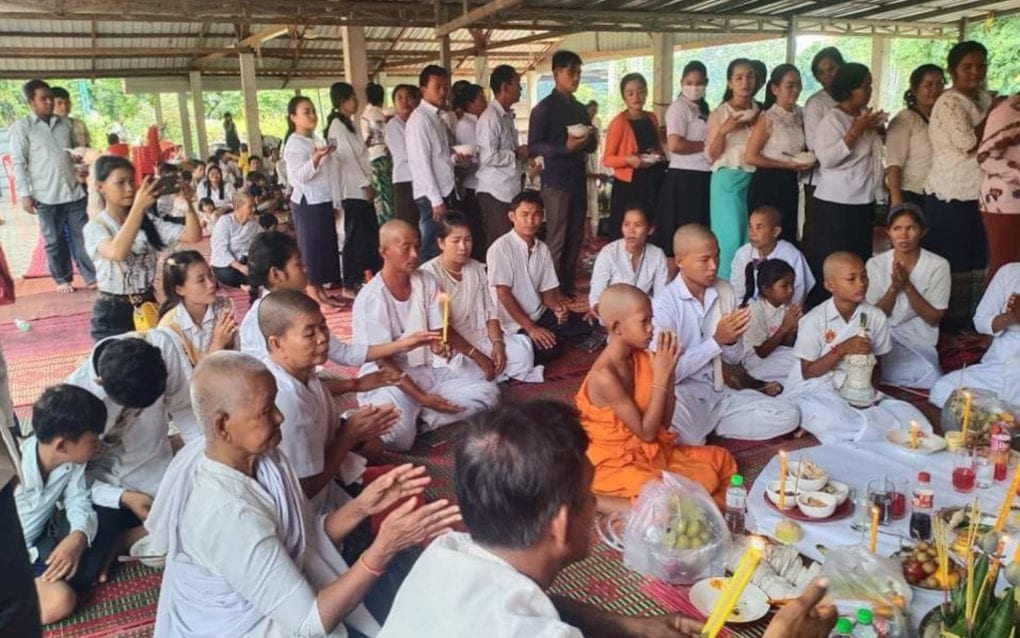 Dara Reach, a colleague at Koulen II Restaurant, said Samphors had performed apsara, peacock dance and sovann machha, a style of classical ballet, there for many years.
"Her dancing was beautiful," Reach said. Visitors had loved those traditional performances, he said, adding that he was saddened by her death.
Chhim Lina, police chief in Stong district's Popoak commune, said it had been drizzling before high winds struck the couple's Kampong Thom farm on Saturday.
"The storm hit their farm and the shack collapsed on her," he said. "They had only come to stay temporarily."
Samphors' father-in-law, Por Bun Huot, said the wooden posts holding up the shack had sunken into the ground following days of rain, making the structure unstable.
The couple were growing cassava on the farm because they had both lost their jobs, he added.
"Covid pushed them into this," Bun Huot said. "I am speechless and filled with regret."
Samphors' body had to be carried for 10 km in the rain to get to a road that a car could reach, he said. She was taken to her hometown in Siem Reap province for cremation.
Kampong Thom provincial governor Sok Lou, however, said that his province had hardly been hit by the rains sweeping across the country.
"I have not received the information," Lou said about Samphors' death. He also denied a boy's drowning at a school in the province that national authorities listed among flooding deaths.
The boy was playing in the water and slipped — he was careless, and it was not due to flooding, Lou said. He added that no schools in the province were flooded.
National authorities took a different view. National Committee for Disaster Management spokesperson Khun Sokha said Samphors' death should be counted among flooding casualties "because in this incident, there was rain and wind."
The death of a fisherman who was swept away into floodwaters in Battambang, which the deputy provincial governor told VOD on Wednesday was not due to flooding, should also be counted, Sokha said.
He would not comment on the provincial governors' differing views.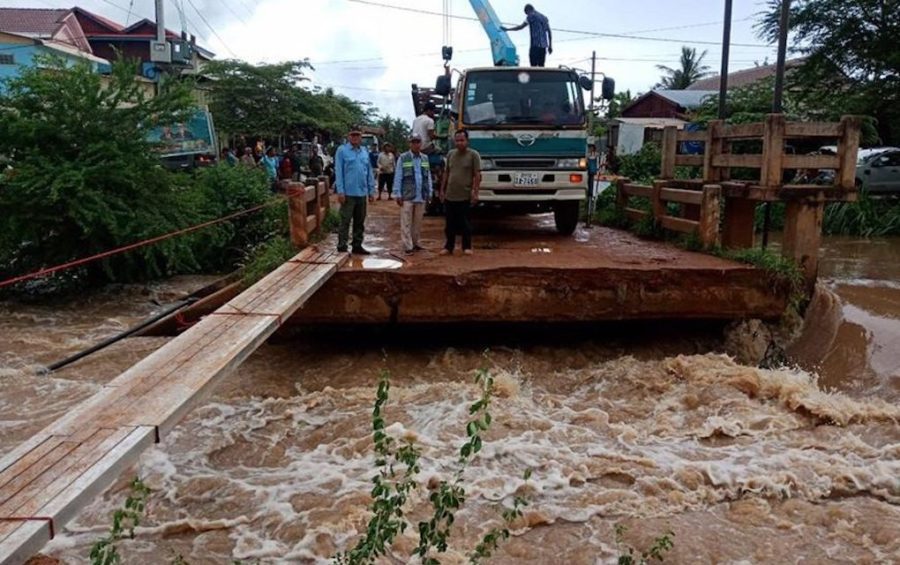 Nineteen provinces have now been impacted by the floods, with Banteay Meanchey, Battambang, Pailin, Pursat and Phnom Penh the worst-hit, Sokha added. About 40,000 families had been affected, and 220,000 hectares of farms flooded, he said.
Transparency International Cambodia executive director Pech Pisey said national and subnational authorities should work together to make sure they report an accurate number of people who have died.
Clear figures will help with emergency response, Pisey said.
"We should continue to find out the real number of victims," he said. "What we've learned is that there are people who are victims but are not being counted."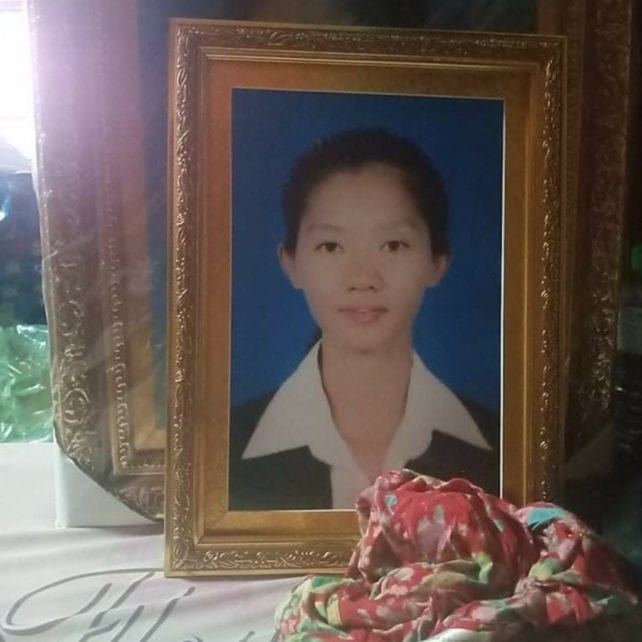 Sothea, Samphors' husband, said he was devastated by his wife's death, and was taking medication for anxiety and depression.
"Our lives had been full of happiness," Sothea said. "It's too quick. My wife was only 27."
The mental image of finding her crushed under their shack would not leave his mind, he said. His wife's head was propping up a wooden post that would have fallen on their boy.
"I cannot accept it. And I cannot forget the image."