Cambodian authorities have displayed armored vehicles, riot shields and assault rifles and taken to the waters off Phnom Penh for security drills, saying 10,000 personnel are ready to be deployed for this week's Asean Summit.
The summit from Thursday to Sunday is set to be attended by Asean's 10 member states as well as China, India, Japan, South Korea, the U.S. and others, with key leaders such as Chinese Premier Li Keqiang and U.S. President Joe Biden having announced their participation.
For Cambodian authorities, that has meant a show of force in recent days, with police launching patrol vessels on the Mekong river and military police disseminating images of officers alongside heavy equipment.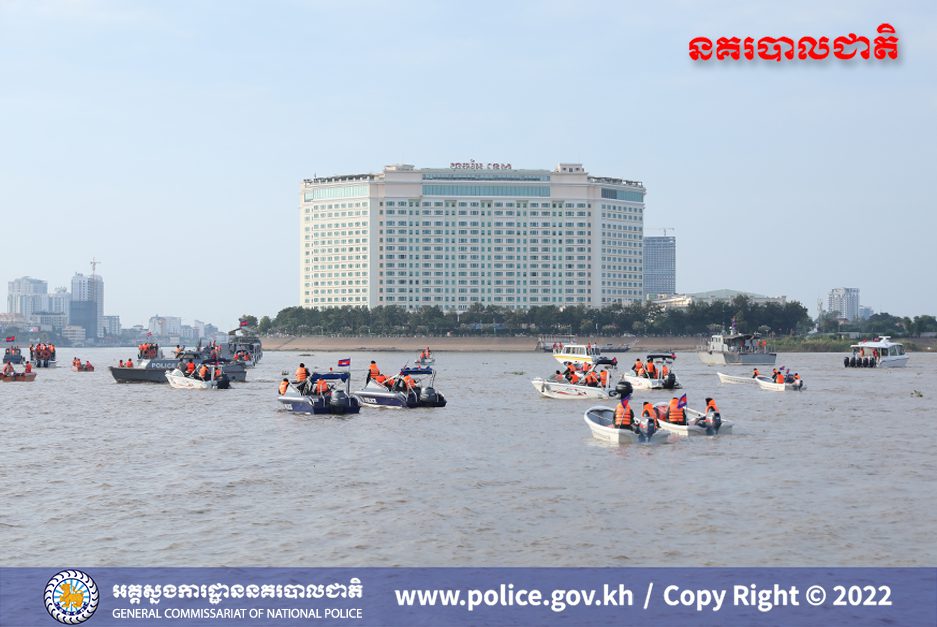 National Police spokesman Chhay Kimkhoeun in a social media post said authorities would deploy 10,000 security forces from 14 units, including anti-aircraft vehicles on hand. Phnom Penh police chief Sar Thet added that there would be a key focus on patrolling routes to be used by international delegations.
National military police, meanwhile, released a series of images of armored vehicles, riot shields and other heavy equipment.
In a speech, Interior Minister Sar Kheng last week said the summit was a major event for the country, noting the attendance of the U.S. president and Chinese premier.
"This is a huge event for our Cambodia and is no ordinary thing," Kheng said. "If we were a country that has war, instability and terrorism, poor security, they would not come because they are all world leaders."
Kheng also called on members of the public to be patient with any disruptions.
"I just want to add that when the delegates and world leaders come like this, it compares to bringing gold, diamond and silver to us. You must understand, it is not to bring to samdech prime minister and not the leaders of the government … but to bring to the Cambodian people," Kheng said. "We need to participate and welcome the guests."