About 40 Boeng Tamok residents on Sunday staged an appeal to be granted land titles for their houses on the edge of the Phnom Penh lake, saying they are nervous following evictions nearby and are only asking for 5 hectares for 300 families.
The rally came as reporters obtained another sub-decree granting 7.8 hectares in a different corner of the lake to a private businesswoman, Say Sorphea. Sorphea is a director for Active Properties, a real estate company that was previously chaired by Pich Chanmony, the wife of Prime Minister Hun Sen's eldest son Hun Manet, according to Open Corporates data. The Commerce Ministry now lists Sorphea as the sole director and chairwoman.
Sorphea said on Monday that she would first fill in the plot, in the southeast of the lake, but was not yet ready to reveal her plans.
The sub-decree, made at the request of the Land Management Ministry, was signed in October by Hun Sen and Land Minister Chea Sophara.
"We're worried about getting kicked out," said Kong Toeu, 56, at the northeast corner of the lake on Sunday. The rally was planned for last week after authorities began to demolish homes on nearby Boeng Samrong, but was postponed for a funeral, she said.
Boeng Tamok, one of the capital's "last lakes," has been increasingly granted to state institutions and businesspeople to be turned into landfill and developed, leading to several evictions of lakeside residents. The government has backtracked on some of the grants amid public criticism, but Hun Sen said on Friday that he was tired of the negativity. "Even if you condemn it, we will still do it," he said.
Among other prominent recipients of lake areas are Land Minister Sophara's daughter Chea Sophamaden and Kim Heang, the wife of ruling party senator and tycoon Ly Yong Phat.
"We feel hurt when we learn that oknha have received land," said Chhun Sothea, referring to tycoons who have been given honorifics for making sizable donations to the state.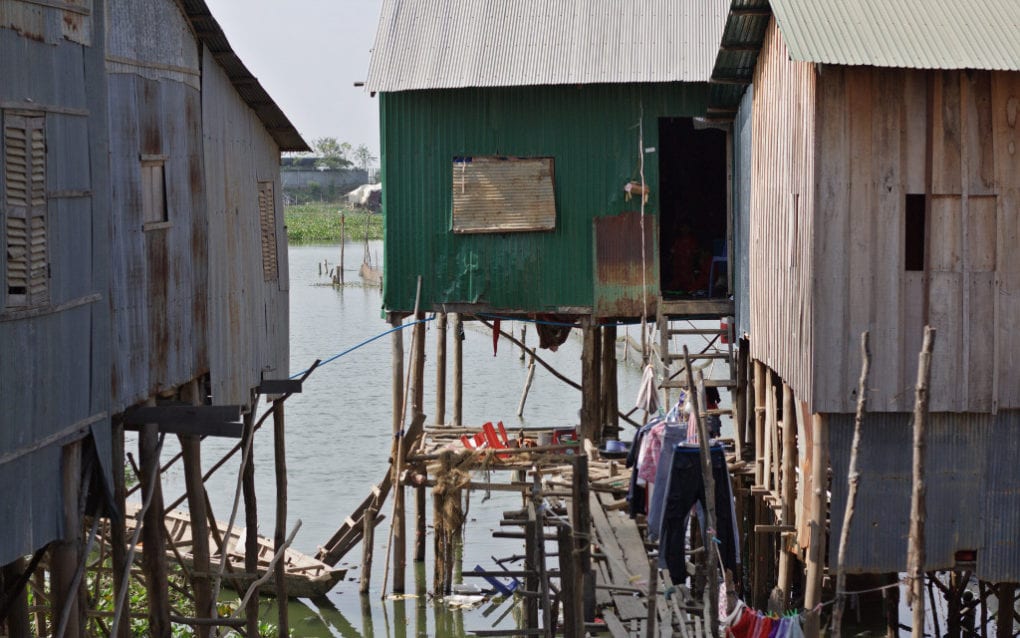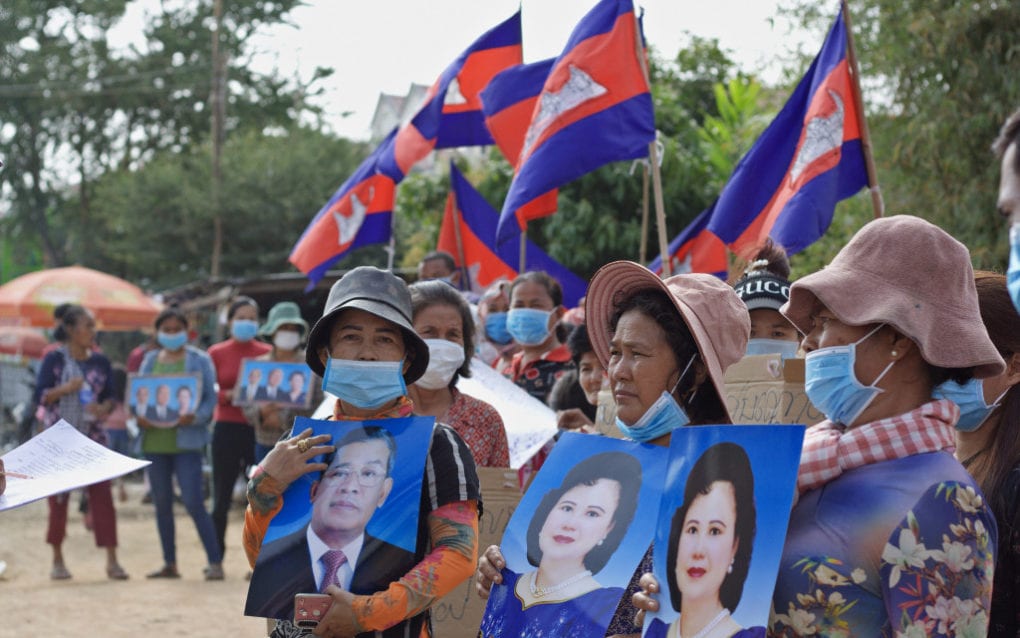 About 300 families living in the area had been repeatedly petitioning local and national authorities for land titles for years, she said, explaining that they needed just 5 hectares for everyone.
"We've kept waiting and waiting," she said.
Orm Nhhorm, 63, added that district authorities told them in August that "only Samdech can grant land to us."
Phorn Sokhom, 48, said she believed the appeal would be successful, and Hun Sen would "take care of his 'children.'"
"Samdech doesn't know what's happening," Sokhom said.
In a stilted shack built over the water, Om Yeat, 63, said 18 people lived in the 4 meter by 4 meter home, including 10 children. The men slept on hammocks under the shack, she said.
She had lived there since 1993, Yeat said. The lake had been degrading for years, with more sewage getting pumped into it, she said.
"We used to use the water for bathing, drinking, but we never use it now," Yeat said. "The dirty water is killing the fish too."
Som Niry, 38, who also lives in the house, pleaded for a land title. "We don't know whether they're going to take our land for development," he said. "We have no idea what their plans are."
Phnom Penh municipal land management department director Sarin Vanna declined to comment.