UPDATED — Candlelight vice president Thach Setha was arrested Monday evening in an alleged check bouncing case and sent to the Phnom Penh Municipal Court, according to a police spokesperson.
Phnom Penh Municipal Police spokesperson San Sokseyha said Setha had been arrested from Sen Sok district on Monday over erroneous checks, and was sent to the municipal court.
Y Rin, a court spokesperson, confirmed around 9:30 p.m. that Setha was sent to pretrial detention at Prey Sar prison after being questioned by an investigating judge.
Setha's family was outside the court and his wife, Thach Sok Bopha, was seen crying as a police pickup truck took the Candlelight vice president to prison. Family members wanted to hand over some medicine — Sok Bopha said he has a heart ailment — but were informed the truck would not stop at the gate of the court.
Thach Sok Kounh Chara, Setha's son, said his father was arrested from Wat Samraong Andet in Sen Sok district visiting a relative.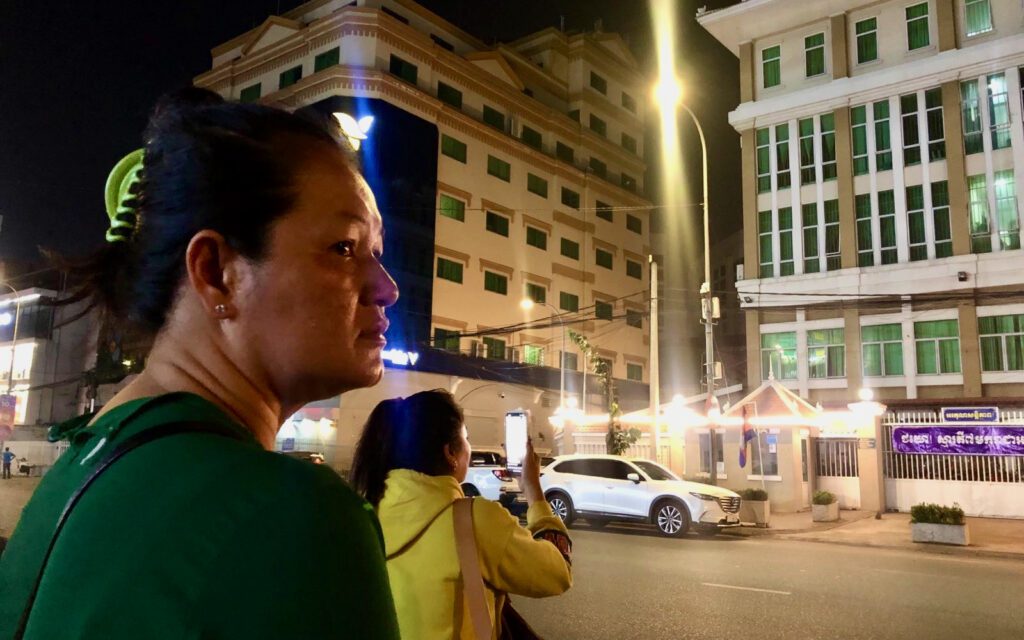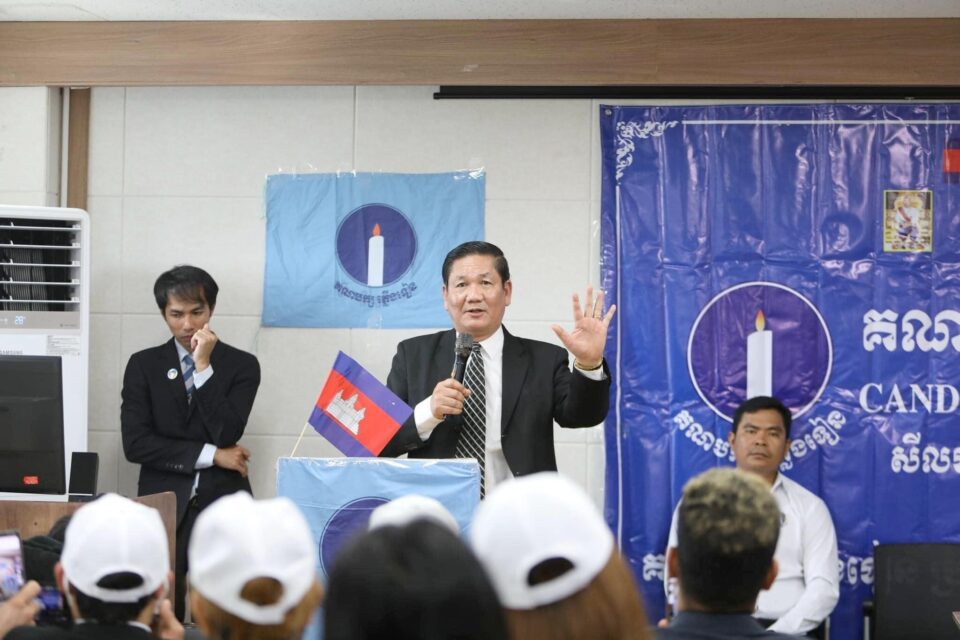 A court document issued today by investigating judge Tith Dalin alleged that Setha issued a fake check in 2019, according to a post on government-friendly Fresh News. A case file was opened on December 2, 2019.
The judge cites Article 231 of the Law on Negotiable Instruments and Payment Transactions, which relates to penalties for irregular financial payments. It was not immediately clear which subsection Setha was being charged under, but the maximum prison sentence in the article is five years and fine of around $12,250.
The court document also states that summonses were issued for Setha to appear before the investigating judge on February 28 and June 22 last year, failing which an order was issued for Setha to be taken into custody and produced before court.
VOD could not reach Candlelight member and opposition lawyer Sam Sokong or lawyer Choung Chou Ngy for comment. Court spokesperson Y Rin also could not be reached.
The arrest comes as the government has upped the rhetoric against opposition politicians and filed lawsuits against Candlelight senior adviser Kong Korm and party vice president Son Chhay claiming hundreds of thousands of dollars in damages.
This story was updated at 9:43 p.m.