The ministry overseeing salaries and promotions for the country's more than 200,000 public servants is growing and needs more space, its spokesperson said, as the government granted 40,000 square meters of Boeng Tamok lake to build a new headquarters.
The 4-hectare plot, announced in a sub-decree signed by Prime Minister Hun Sen on January 25, is on one of Phnom Penh's "last lakes," tracts of which have been transferred to private individuals and state institutions in a series of land grants over the past couple of years. The lake is currently undergoing landfilling.
Critics have raised the lake's importance for flood prevention and local livelihoods, leading Hun Sen to declare last month that he was tired of the "jealous" criticism and would continue to develop the lake.
The decree says the plot for the Civil Service Ministry is in the southwest corner of the lake, near previous allocations to the Justice Ministry and Land Management Minister Chea Sophara's daughter Chea Sophamaden.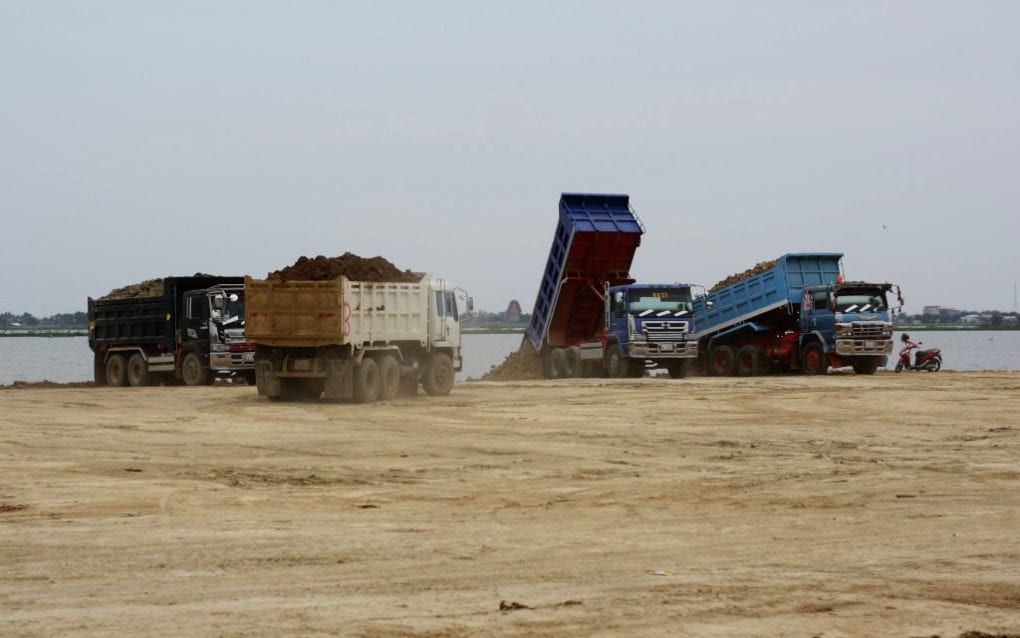 Youk Bunna, the ministry's spokesperson, said its offices needed to move because there was a lot of work to organize.
"The current location was suitable before, but now the scale of the Ministry of Civil Service has gotten larger, because the work that we need to do relates to public service and managing officials," Bunna said. "We need a bigger and wider and safer place than before."
Maps show the current ministry site is about 1 hectare on Phnom Penh's St. 2004 near the Phnom Penh International Airport.
"The old location will be handed to the government to manage. … Whether the site can be used for other departments, units or institutions, we will look into that," he said.
Bunna added that the move will take some time, to "organize and discuss the framework of government public investment," and he was not sure who would be undertaking the construction.
Government spokesperson Phay Siphan has previously explained the recent spate of state land grants as deals to allow private companies to help build infrastructure in exchange for public land amid budget shortfalls.