Siem Reap judges on Thursday probed two young musicians over their defiant, nationalist rap lyrics, questioning whether songs extolling "the bravery to stand up" constitute incitement as alleged by the Ministry of Culture and Fine Arts.
Siem Reap Provincial Court spokesperson Yin Srang said the court held its trial of 22-year-old artist Kea Sokun and an underage collaborator during the morning, following their arrests in September. A verdict is expected on December 22.
The court examined three songs, including Sokun's "Khmer Land," which has been viewed more than 2 million times on YouTube.
Sar Vannara, provincial coordinator for rights group Licadho, which provided a lawyer for Sokun, said prosecutors focused on lyrics about "rising up" and "standing up."
"The court challenged them about those words, whether they were inciting people to launch an uprising," Vannara said. "The prosecutor … claimed that those words are not normal words."
"Police say that it is incitement so they arrested them, that the songs are hidden with words of incitement," he said.
The three songs were played during the trial, which lasted two hours, and the lyrics were parsed in detail, Vannara said.
The underage defendant confessed and apologized, saying he was young and had limited knowledge. Sokun did not apologize, saying he did not have any ill intentions.
The two young rappers told the court "they saw on Facebook that people had lost their land, and they wanted people to stand up — their idea was not about making people topple the government," Vannara said.
They were also asked whether anyone was behind their compositions, but the rappers said it was their own art. The minor's lawyer, Chin Phearom, could not be reached on Thursday.
Cybercrime police arrested the two rappers, but the Culture Ministry was the plaintiff, Vannara said.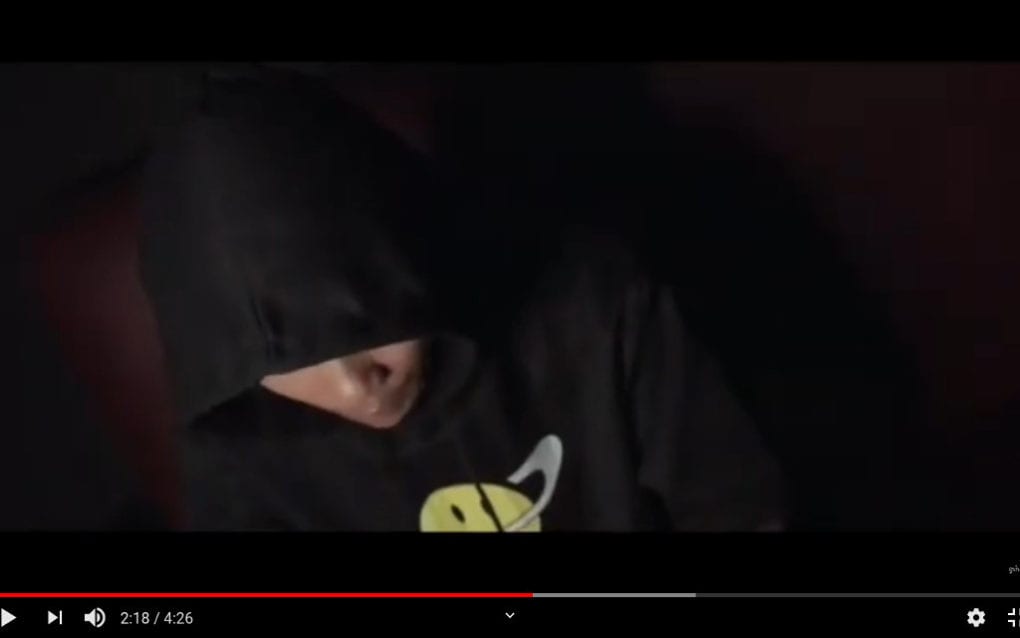 Culture Ministry spokesperson Long Bunna Sireyvath said the ministry tries to educate artists who produce improper works, but if they do not listen they take stronger action.
"When it comes to arrests and such, it means that you've gone beyond the redline, and it's come to affect social order and public order," Sireyvath said.
Sokun's father, Phal Kea, said he was unable to observe the trial due to Covid-19 restrictions.
"I wanted to go to listen to the accusations, and what the mitigating factors in the case were. I wanted to know. But they didn't listen, and I didn't know what to do. I feel a lot of regret," Kea said.
"He should not be punished," the father added. "He just sang a song and expressed his views in a work of art. It should not be 'incitement' and what they are charging."
Sokun and the underage rapper were detained in September amid a slew of arrests of nationalist protesters who called for the release of prominent unionist Rong Chhun. Chhun was arrested in late July after claiming that Cambodia was ceding land to Vietnam near the border.
Chhun was denied bail by the Supreme Court on Wednesday.
"Khmer Land" by Kea Sokun (Unofficial Translation)
He said: There is only one territory —
Help each other to maintain it.
Purify the bravery to stand up,
Be a shadow to protect all directions:
Parents, the homeland, the national race.
Keep them at peace.
Cambodian territory is only the size of a fist.
Before it was wide, big enough to reach Thailand.
But now it gets smaller, and it makes me think —
Losing it little by little, it is hard to see.
I was born in a poor territory, with a transparent heart.
I'm opposed to the dictator and attacks on our heritage,
And opposed to oppression,
And I help the nation through singing this song.
When we lost all our land, we were busy drinking.
Watch out: Our map is in someone else's hands.
While the other race is encroaching —
While we are breaking up —
They will encroach on it.
Listen to me carefully:
Wake up from your bed.
We are heroes:
Bring the handcuffs to catch the robbers and the exploiters
And lock them up and fight to get our freedom.
Don't be scared, don't freak out.
Worry about what will happen to Cambodia.
Who will help, since we are full of corruption and colonizers?
And we die one by one, fake in all ways.
The educated will be buried in a hole
And the intelligent shut down.
They want only fools —
Who, when they are suppressed,
Don't protest because they are afraid of going to jail.
Heroes and heroines do not pretend to be sick and cry,
And when there's a problem they hold hands together to solve it.
They should not act cowardly, standing by to watch the destruction.
Cambodia's land and water see only the other race coming, investing.
Today we are much too happy with drink —
Drunk and indifferent —
Caring only about useless things.