Heng Kong, the wife of prisons director Chhem Savuth, says she struggled to breathe and couldn't figure out what was wrong with her after getting tested for chikungunya and intestinal problems.
She had a fever up to 38 degrees Celsius and paracetamol would only help for short periods of time, Kong said by phone from her room at Phnom Penh's Khmer-Soviet Friendship Hospital on Friday.
The shortness of breath was something she had never experienced before, she added.
"I decided to check for Covid, only check for that virus. If I still got nothing, I was going to check my heart, my lungs. Because I felt very tired," Kong said.
The 56-year-old became the first to test positive for Covid-19 in the current local cluster two weeks ago, setting off the "November 28" event that has now counted 40 cases.
VOD spoke to four Covid-19 patients in the cluster on Friday about their conditions; treatment and hygiene at their hospitals; and fears of discrimination from a wary public.
Kong said she shares a room and toilet with one other patient. The room has UV light to kill viruses and a large bottle of alcohol spray, she said.
Health officers come in daily in full protective suits, and treat her well, Kong said. They respond quickly — even at night.
She said she had so far taken five swab tests and three blood tests. She received medication three times a day, and her condition had vastly improved. She now mostly just felt exhausted, she said.
"I'm very thankful to the doctors who aren't afraid of me. If we didn't have them, we wouldn't know what to rely on," she said. "This hospital is only good."
She added that people should not make assumptions about where the disease originated, since it could be transmitted in many ways.
Since Kong was found to have Covid-19, members of her family and direct contacts were quickly tested, and several were found to be positive.
Um San, 36, prisons director Savuth's driver, was among the first group found to be infected.
For several days, he quickly tired, San said. In the past week, the exhaustion was mostly gone but his nose was runny and congested, he said.
Food is left outside his room three times a day, while a doctor gives him medication twice a day.
San said he didn't wear a mask when he was driving Savuth around.
"I had thought, there isn't that virus in our country, right?" he said. "Before emerging [now], there wasn't. Because we didn't go abroad. Suddenly, the illness came out, it was transmitted. We still haven't found where it came from."
Health authorities have pointed to a daughter of Savuth and an Interior Ministry IT official as having shown Covid-19-like symptoms in October, possibly leading to the current cluster. They likely got the disease from an unknown imported case, authorities have said.
San's aunt, Keo Sophorn, 45, said her eyes had felt some burning around November 27. But otherwise she hasn't had any symptoms.
At Khmer-Soviet, Sophorn is in the same room as her 7-year-old child, who also tested positive, she said. The child also has no symptoms, she said.
Including her, six members of her family have tested positive. She said her nephew San had cold symptoms as early as November 19.
"The [following] week, on Saturday, he found out he was infected," Sophorn said. "Everyone was shocked."
She had always worn a mask when going out to the market, she said, but nevertheless said she was concerned that people would discriminate against her after being discharged from the hospital.
"Even against relatives of infected people, people are showing hate. So for us as patients they will do even more," Sophorn said. But millions around the world had contracted Covid-19, she said. "We should feel ashamed only if it was only in Cambodia."
According to the World Health Organization, almost 69 million people have had Covid-19, leading to more than 1.5 million deaths. Cambodia has had 357 announced cases, 307 recoveries and no reported deaths. More than 20,000 tests have been conducted for suspected samples of the current cluster, health authorities have said.
The virus could spread to anyone, Sophorn said. "Like me: I never thought I would be positive for Covid because I was always taking preventative measures."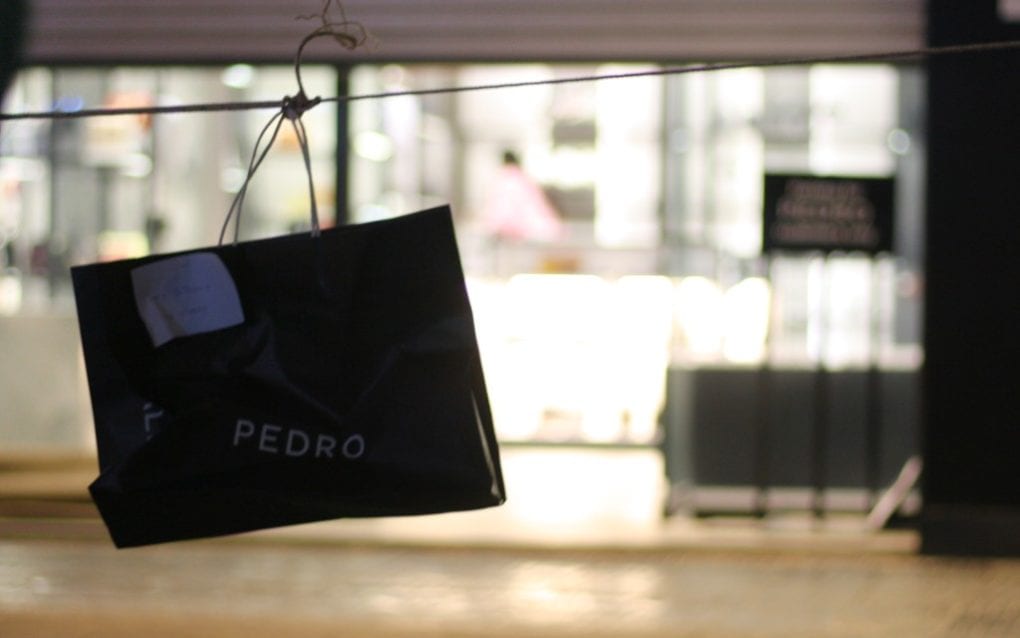 Apart from Savuth's family, the cluster has also spread to 16 customers and employees of Phnom Penh fashion retailers Pedro and Zando.
Pedro employee Long Sokhny, 33, who is being treated at the Chak Angre Health Center, said she was suffering cold symptoms, including a congested nose, and wasn't sleeping well.
She has a room to herself but shares a toilet with other patients on the same floor, Soknhy said. She was somewhat concerned about the toilet's hygiene, and has asked hospital staff for more cleaning supplies, she said.
"We feel fine, because it hasn't infected only us. It has been transmitted from one to another," she said. "We didn't want to be infected like that. We always wore a mask at work, but our customers — honestly, some customers, when we asked them to wear a mask, they blamed us. They'd say: I bring money to buy your goods, why do you ask us to wear a mask? Some, they decided to leave."
Sokhny said everyone should be careful by always wearing a mask and washing their hands. She added that her family was also quarantining in a hospital for 14 days, but had tested negative so far.
"I want everyone to take care of themselves more. Because if we get infected, it will be difficult, not only for ourselves, but our family members at home too. We will be discriminated against."