Workers with disabilities at a wheelchair workshop are struggling to get into work due to the construction of a new governmental disability center.
Mekong Wheelchair Production is currently surrounded by rocks and flooding due to the under-construction National Rehabilitation Center for People With Disabilities along National Road 4 in Kandal province.
Kim Moun, a 40-year-old from Takeo province whose legs are both paralyzed, said she has worked at the wheelchair workshop since 2002. She comes to work from a rented room nearby on a three-wheel motorbike, but since last year she has not been able to get all the way to her workplace.
She parks her vehicle outside the compound's gates, and receives help from colleagues to walk her in.
Sitting on a wooden chair attaching spokes to wheels, Moun said that when she tried to drive in, she fell over on her motorbike. "I called brothers to help me," she said.
"With my paralyzed legs, it's already difficult for me to work. But it's become harder since the landfilling in the area."
Op Kea, 50, has worked for a decade at the workshop. He is a former soldier who lost his left leg during fighting.
He pumps water away from the workshop at all hours to prevent machines from flooding. "I've heard they are developing a new disability center, but I have no clue what is going on," Kea said.
The site was formerly the Jesuit-run Banteay Prieb training center for people with disabilities, but the center relocated in 2019. Since that time, the government has been constructing its national center. Mekong Wheelchair Production was part of Banteay Prieb, and is the only facility still operating at the site.
General manager Keo Sovann said the workshop could not move due to heavy equipment that would require cranes. The ministry had suggested they relocate to newly constructed buildings, but those buildings do not have electricity or running water yet.
"I told the ministry, we can't move right now. I pointed out the road to them. There is no way to go to the building," Sovann said.
He said there was no solution, and water threatened to flow in from everywhere.
"I'm stressed. I force myself to work, and we are trying to finish a project to build 1,000 wheelchairs this year."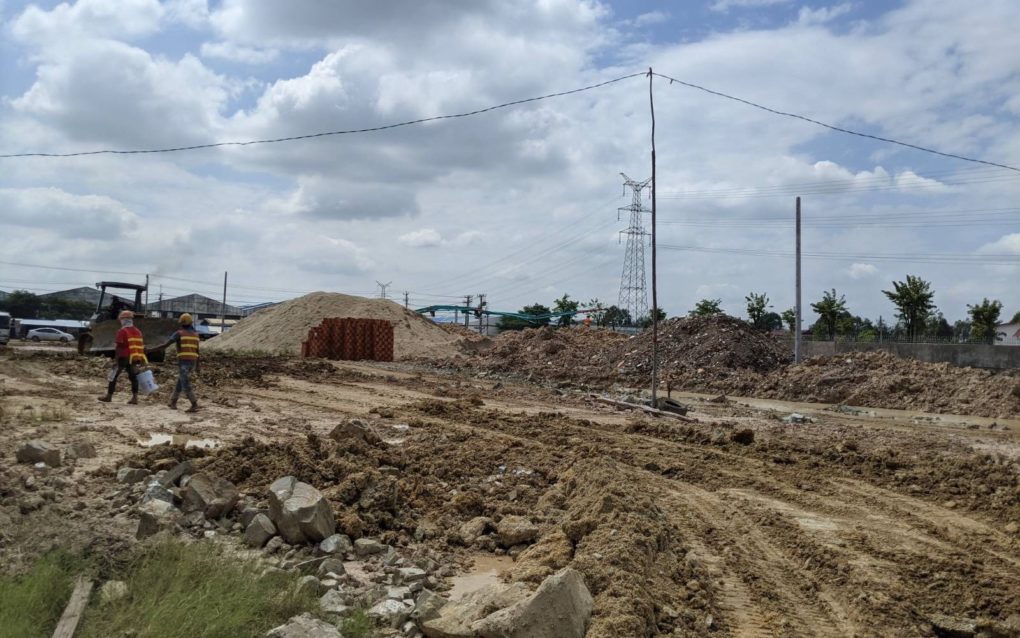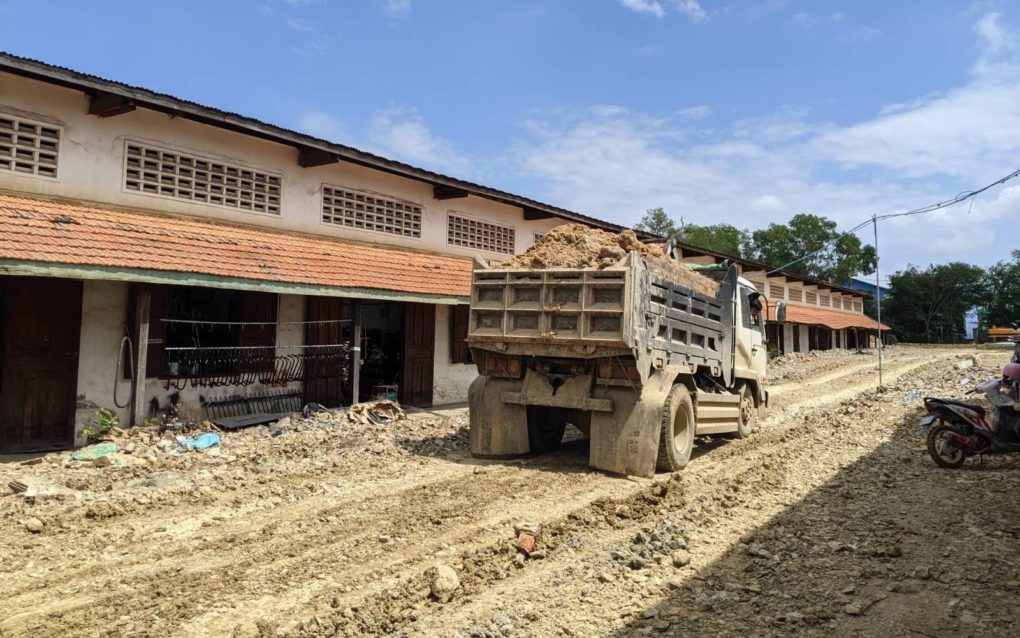 Social Affairs Ministry spokesperson Toch Chan said last month that the new center would be an international-standard facility with training courses, prosthetics manufacturing and various services.
"The National Rehabilitation Center will be the only center for all people with disabilities to come here from Phnom Penh. It's easy to manage and provide them with any service needed," Chan said.
Chhab Sothy, the Kandal provincial social affairs department's director for the center, said officials would find a solution for the wheelchair workshop and its workers with disabilities, but was unclear when asked what the solution would be.
"It's flooding because it's the rainy season, and the road is hard for them to access. We made another way for them, but it is still hard for them due to a new land filling. We told the [construction] workers to make it easy to access for them," Sothy said. "There is one workplace there. We don't ask them to leave. It depends on them if they want to stay or leave, and we also have a building for them, but it isn't 100 percent finished yet."
Sothy added that the National Center's construction was in a rush to be completed by the 2023 Asia-Pacific Disability Forum, which Cambodia is set to host.
Nean Sothean, a 60-year-old production manager at Mekong Wheelchair Production, said many workers with disabilities depended on their jobs at the workshop. Hardly anyone had resigned during his 20 years there, he said.
Deum Mab, 58, said the construction had put workers with disabilities in a difficult situation.
"I am not happy about this happening," he said, but added that he would stay with the workshop. "I love my job so much."