UPDATED — Foreign embassies and rights advocates have decried the sentencing of three members of an environmentalist group to more than a year in prison over their activism, with some, including the group's founder, saying they should be released and their calls for environmental protection supported rather than criminalized.
Alejandro Gonzalez-Davidson, a Mother Nature Cambodia founder who was also sentenced, although in absentia, called the guilty verdict a "travesty of justice" and a "heinous state-sponsored crime."
"This is a clear cut case of state agencies being used to kidnap completely innocent civilians, which is sadly but one of the many tools that Hun Sen and his dictatorship is fond of using," the activist told VOD late Thursday.
Gonzalez-Davidson questioned how activists raising questions on-camera about the destruction of nature to government officials and posting the videos on social media could be considered a crime.
"There was needless to say no evidence whatsoever to support the utterly bogus charges against [any] of us," he said in a message.
The Phnom Penh Municipal Court on Wednesday sentenced three Mother Nature activists to 18 to 20 months in prison for incitement over a planned one-woman march to Prime Minister Hun Sen's residence and other activism, while Spanish national Gonzalez-Davidson and another activist, Chea Kunthin, were also found guilty in absentia.
The organization has worked to raise awareness about the environmental impacts of the infilling of Boeng Tamok, one of Phnom Penh's "last lakes."
The group, founded in 2013, has gained prominence, and drawn the ire of Cambodian authorities, through their confrontational web videos that call out alleged environmental bad actors, especially political and business elites, over issues from alleged pollution and misuse of natural resources, to questionable development schemes and apparent corruption.
The British Embassy in Phnom Penh on Thursday said it had followed the five activists' case and previously met with the group.
"Speaking up about the need to protect Cambodia's natural environment should be recognised as a fundamental human right," Sokanha Vuthy, the embassy's communications officer, said in an email.
"We urge the Government to release these activists and to support a free and wide debate on environmental conservation and the protection of Cambodia's diverse natural beauty."
U.S. Ambassador to Cambodia Patrick Murphy said on Twitter on Wednesday that the embassy was "deeply concerned" by the prison sentences of "peaceful Mother Nature activists."
"Speaking up to protect #Cambodia's environment, threatened by illegal logging & exploitation, is admirable. We urge their release so all can hear their message on protecting natural resources," Murphy said.
The U.S. Embassy did not answer questions from VOD about Mother Nature and the case, referring a reporter to Murphy's tweet.
Australian Ambassador Pablo Kang also commented on the verdict on Twitter, recalling that he had met with family members of the jailed activists late last year.
"Speaking up on these sensitive topics in a non-violent way is a basic human right — not incitement," Kang said.
An Australian embassy spokesperson said in an email that Australia has not provided funding to Mother Nature.
The Japanese Embassy said they were aware of the verdict, but declined to comment on the case.
"At the same time, it goes without saying that any trial should be fair based on the due process of law," the embassy said. "We hope that Cambodia will continue to develop based on basic principles such as multiparty democracy, respect for human rights and the rule of law in accordance with the Cambodian Constitution and international law," the embassy said.
The French Embassy declined to comment.
Australia and the U.S. are among financial donors of CCIM, VOD's parent organization, according to CCIM's media director Ith Sothoeuth.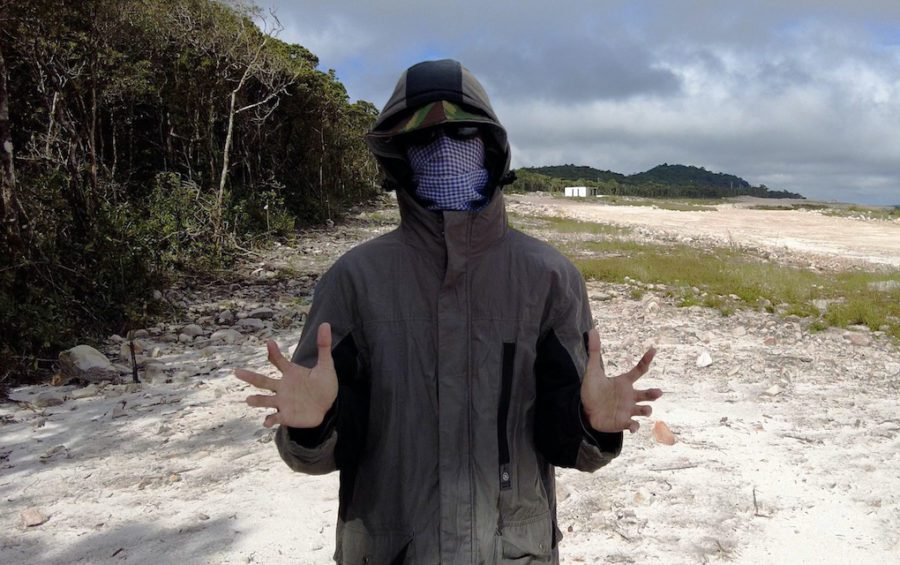 On Wednesday morning, Judge Li Sokha said based on presented evidence, witnesses and the answers of three defendants, Phuon Keoreaksmey, Long Kunthea and Thun Ratha, the court found them guilty of incitement. The three had already been jailed pending trial for eight months.
During their trial, the court presented the group's advocacy videos as evidence of incitement. The activists argued that raising concerns publicly was not a crime.
Ratha was handed 20 months in jail and a fine of 4 million riel, or about $1,000, for incitement to disturb social security. Gonzalez-Davidson, who was deported from Cambodia in 2015 and has been denied entry since, was given the same sentence for being an accomplice.
Keoreaksmey, Kunthea and Kunthin were given 18 months and the same 4 million riel fine.
A post from government-aligned Fresh News on Thursday cites an anonymous Facebook account called "Get Rid of Traitors" that accuses Gonzalez-Davidson and Mother Nature of "illegal activities" in Cambodia and planning to cause "social chaos" under the pretense of protecting the environment.
The article says that according to the Facebook account the group planned to incite people to protest against the Lower Sesan II hydropower dam in Stung Treng province, and Chinese investment in Cambodia, as well as demonstrate over Koh Kong Krao island. The Facebook account links Mother Nature and the outlawed opposition CNRP and jailed unionist Rong Chhun, who participated in a cycling campaign last year meant to raise awareness about the environmental risks of developing Koh Kong Krao.
Fresh News also published undated photos of Gonzalez-Davidson, Ratha and other youth activists participating in a meeting or training, as well as an image of an apparent Mother Nature expenditure form from June 2017 for $400 or $500 listing the donor as the U.S-based MacArthur Foundation.
Fresh News says a published voice recording between Gonzalez-Davidson and young Mother Nature members shows they received financial support from the U.S. and the group founder had contact with news outlets, such as U.S.-funded Radio Free Asia and The Cambodia Daily, to gain public attention.
"So, their actions are totally ill-intended under the pretense that their group loves the national territory, loves the environment and forests, but in fact, they are an inciting group to pollute society," according to Fresh News.
On Wednesday, Human Rights Watch deputy Asia director Phil Robertson called on foreign governments, U.N. agencies and donors to demand that the convictions be reversed.
"Cambodia obviously thinks this outrageous and unacceptable persecution of these activists for exercising their rights and standing up for the environment will not be noticed by the international community because they are distracted by the Covid-19 pandemic," Robertson said in an email.
The convictions were an attempt to destroy "a thorn in the government's side" through "bogus criminal charges," he added.
Rights watchdog Amnesty International and civil society alliance Civicus in separate statements also called for the three jailed activists' release, and said their conviction showed a deteriorating human rights situation in Cambodia.
Mary Lawlor, U.N. special rapporteur on human rights defenders, also said in a tweet on Wednesday that she was saddened to see the Mother Nature activists sentenced.
"I shouldn't have to say this: peacefully defending the environment is not a crime," Lawlor said.
In a statement released late Friday, the rapporteur condemned the convictions, calling the court's decision to imprison the activists "disgraceful" and urging the government to release them.
"No substantial evidence was cited that would prove how their actions had in fact or could potentially lead to 'social chaos,'" according to the statement.
The court's ruling "only reinforces the Government's enduring policy to diminish civic space and dissenting voices," Lawlor said.
"The verdict also shows how unable and unwilling the court is to uphold human rights and fundamental freedoms that the government has voluntarily accepted."
Additional reporting by Ouch Sony
Updated at 7:27 p.m. with comments from Mary Lawlor's statement.