Environmental activists have asked authorities in three Phnom Penh districts to clean up garbage accumulated in the city's canals and sewage system.
Six environmental activists, including from Mother Nature, tried to meet with district officials in Chamkarmon, Meanchey and Russei Keo to hand them a petition on Tuesday. The petition points to seven locations in the three districts where the group claims that trash has clogged canals crisscrossing the city.
Phuon Keoreaksmey, who is with Mother Nature, said Russei Keo and Meanchey district officials had accepted their petition but authorities in Chamkarmon said they group should have informed the district before coming.
She said the group was only trying to help officials identify problem areas for trash accumulation and was hoping for a more collaborative effort.
"I don't want to say they do not work well, I know there is a lot of work in the district," the activist said. "So we are trying to help each other to complete some points that are missed by the authorities."
Koet Saray, who was with activist group Khmer Thavrak and expelled from the clergy, said it was amusing that Chamkarmon officials did not pay attention to the petition and that authorities in Meanchey had directed them to also petition the Ministry of Public Works and Transportation.
He said instead of focusing on the issue, authorities were "finding fault with the person submitting the letter."
Russei Keo deputy governor Prach Seiha said he had not reviewed the petition but would look at the information provided by the environmental activists.
"Thank you for your cooperation. We will work closely with them. If possible, you can give them my phone number so that I can work with them from now on," he said.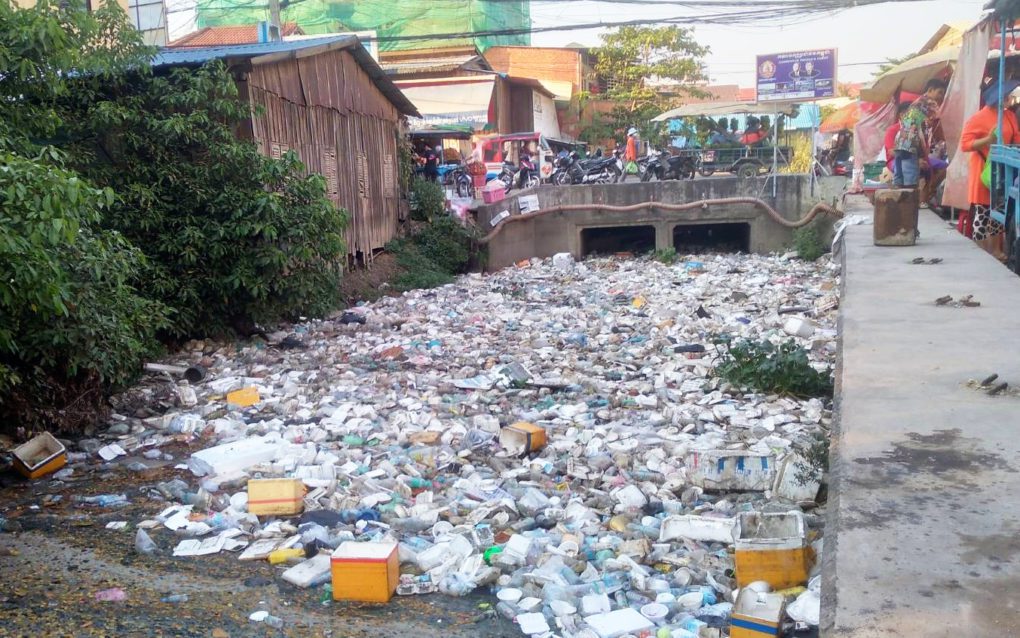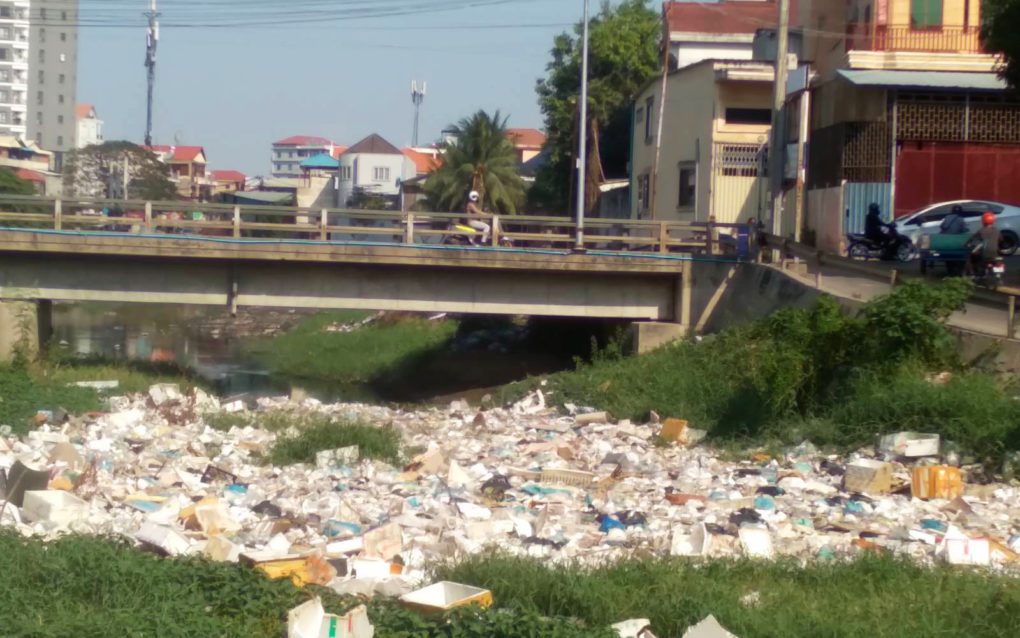 At a press conference about the upcoming commune election, Phnom Penh deputy governor Keut Chhe blamed citizens for not disposing of their garbage correctly, which caused blockages in canals. He said authorities should take photos of this and fine residents.
He was also open to working with the activists to fix the problem if district authorities were not cooperative.
Muy Heang, a beautician whose salon is near one of the seven locations, said there has been a persistent garbage problem in the area, and it was only getting worse. She said the stench was unbearable and worse during the rains.
She was pleased that the environmentalists were raising the issue and had personally wanted to inform local officials but was unsure who to tell.
"The garbage has been around for a long time, but I do not know who to tell to remove it because I rent a house," she said.
A beverage seller next to a canal in Meanchey district, who asked not to be named, said authorities had cleaned the canal three times last year. But rubbish was finding its way back into the canal, she said.
"This rubbish flows from [upstream] and there is rubbish that people put near the canal which falls in as well," she said.