A grenade was wired to a detonator, hidden in a cake and placed on the roadside this morning outside NagaWorld casino — then picked up by a street cleaner who moved it onto a grassy road median, where it exploded two hours later.
No one was injured in the explosion, which authorities say was likely unrelated to terrorism or politics, but possibly involved gambling problems.
Pov Savy, a Cintri street cleaner, told VOD on Thursday that she saw the cake wrapped in ribbons and paper around 6 a.m. outside NagaWorld 2.
She was curious about how heavy it was, and moved it into the grassy median at the center of National Assembly Blvd. She brushed it with her broom, and tried pulling out the cardboard on the bottom of the cake, but it wouldn't budge.
She looked closer, and saw wires.
"I told myself, maybe this is a bomb. I took my cart and walked away with weak knees," Savy said.
She called her taxi driver friend, who called authorities. Savy added that she still felt scared, and that she had told her manager about it but got no response.
The bomb exploded around 8 a.m.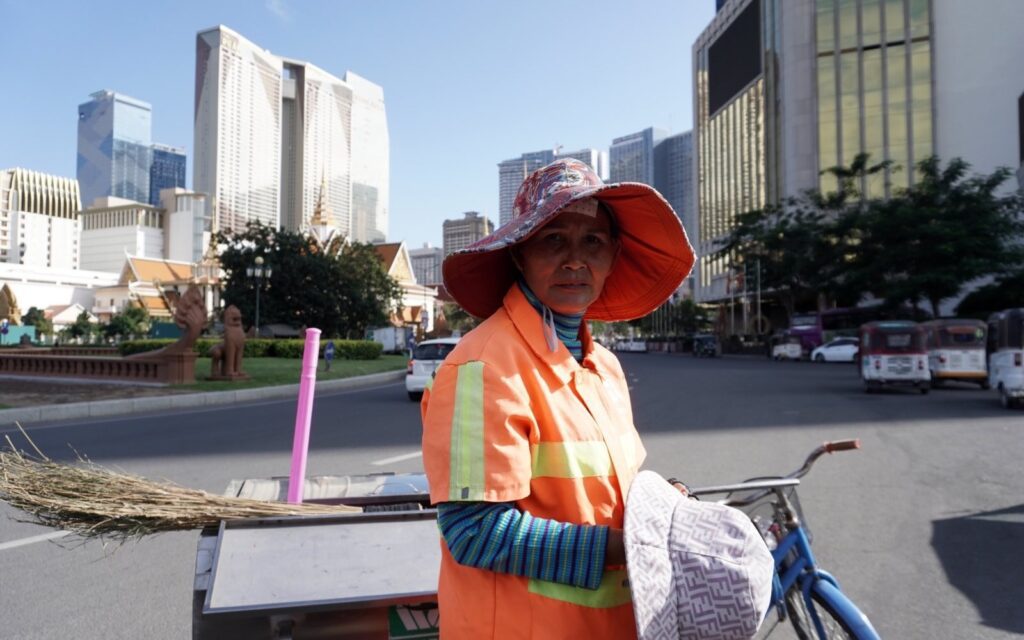 Heng Ratana, director of the Cambodian Mine Action Center, said his explosive experts had gone to the scene but were not standing close to the grenade.
"There was an explosion, but we didn't explode it. We were far away from it and it just exploded. We were taking safety measures," Ratana said.
A tuk-tuk driver recalled roadblocks in the area at the time. "I am so scared. The explosion was very loud."
Interior Ministry spokesman Khieu Sopheak said a witness had seen a Range Rover drop off "the thing" before the cleaner picked it up.
Based on looking up the car's license plate, the suspects could be Chinese or Cambodian, he said. Investigators did not consider the case to be terrorism or politics, but it could be related to gambling, Sopheak added, but he did not elaborate why.
"We're investigating now to find the suspects."