The embattled tourism sector's woes continued as foreign visitor numbers to Angkor Archaeological Park dipped again in October, while the Water Festival weekend failed to provide much of a boost for some regions and businesses.
As many as 2 million people normally flock to Phnom Penh during the holiday when boat races are on, but this year saw only 400,000 visitors as the races were canceled due to Covid-19, said Tourism Ministry spokesperson Top Sopheak.
Some Cambodian residents were expected to visit other parts of the country, such as Siem Reap, Kampot, Koh Kong and Mondulkiri, but tourism businesses still struggled, he said.
Sopheak said the ministry was pushing domestic tourism, but "local tourists spend less than foreign tourists so it cannot totally help."
For the first nine months of the year, the country received 1.2 million foreign visitors, down 70 percent compared to the same period last year, he added.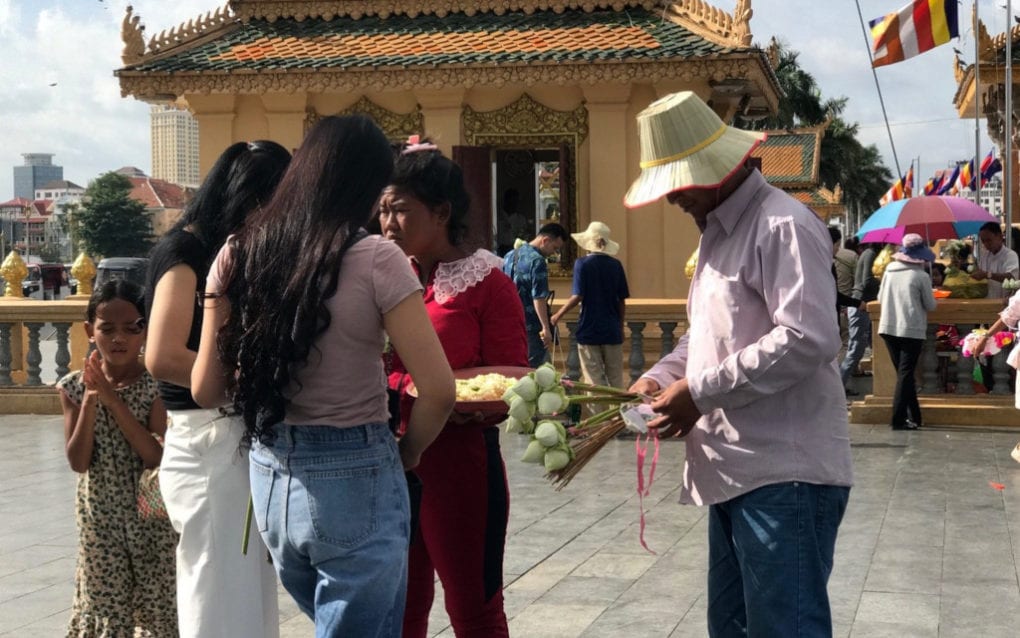 Chhay Sivlin, president of the Cambodia Association of Travel Agents, said she hoped the country could open up to "bubble tourism" with other countries that have also largely escaped Covid-19, but otherwise there was little the industry could do.
Some businesses had stayed open for half a year expecting that things would improve, but they had reached their limit, she said.
"It's a really hard hit on our private sector, because we open our businesses for tourists when there are no tourists, and we have nothing to do," Sivlin said. "It affects the jobs of employees, and companies have no income at all. We only have expenses, and ask: 'How long can we survive?'"
Sivlin estimated that 60,000 people in tourism had lost their jobs, and only 10 percent of about 600 travel agencies were still open.
Only business visas — not tourism ones — were being granted to foreigners on the five to six flights arriving daily, she noted. There was a push for local tourism, but that still only allowed businesses to hire workers during holiday peaks, Sivlin said.
Nou Mutha, the owner of a 16-room boutique hotel in Siem Reap, said he was targeting local tourists now, but he had seen little success.
Foreign guests were down 90 percent, while local visitors also seemed to be decreasing due to economic difficulties.
"They aren't earning as much so their traveling also declines. Everyone is content to stay home," Mutha said.
He had dropped his prices from $45 to $55 down to $20 to $25 a night since mid-May to try to attract locals. During the Water Festival weekend, he got fewer than 30 guests over three days, only enough to cover his utility bills, he said.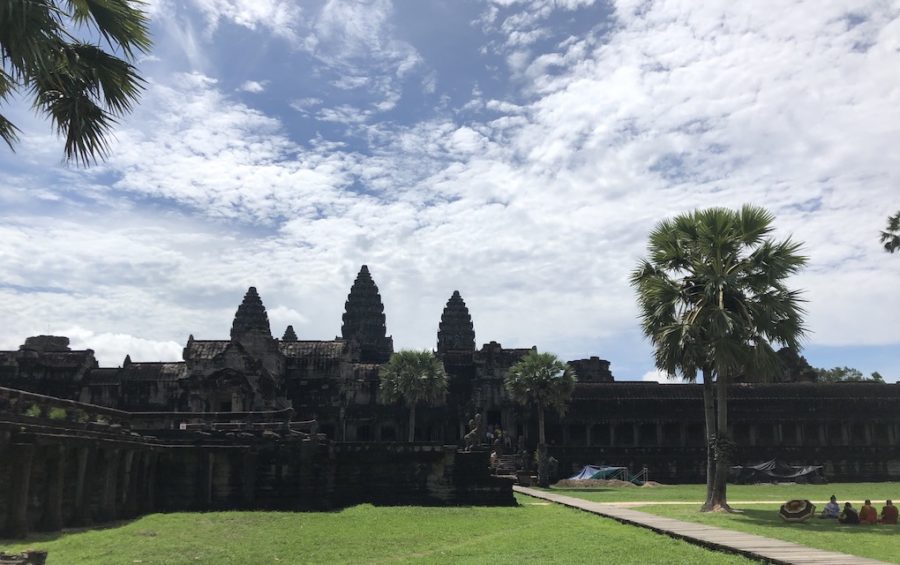 According to Angkor Enterprise, Siem Reap's prime attraction Angkor park sold 2,244 tickets to foreign visitors in October, down from 2,948 in September. Compared to a year earlier, that amounts to a 98 percent decline.
According to Tourism Ministry estimates, about 170,000 people visited Siem Reap province from Friday to Sunday — mostly locals — while 74,000 visited Kampot province.
In the coastal Preah Sihanouk province, the number of visitors over Water Festival weekend was largely unchanged from last year, at around 50,000, despite the cancellation of boat races in Phnom Penh, said provincial tourism department director Tang Sochetkresna.
Over the past six months, international visitors to the province were down 80 percent compared to the year earlier, Sochetkresna added.
"Tourists started to decline sharply during Covid, so more businesses started to be suspended," he said, adding that the province's tourism businesses relied on foreign visitors, and local tourists were not enough.
"If there are no international guests, [the businesses] will die," Sochetkresna said.
Meanwhile, Phnom Penh was unusually quiet over the holiday weekend.
Thorn Sopheak, 30, a tuk-tuk driver parked in front of the Royal Palace, said it was nothing like other years.
"I feel a bit disappointed that I cannot make much money during the holiday," Sopheak said.
Nuon Pe, 43, a noodle soup seller on the Riverside, said the weekend was still better than a normal day.
She usually sells up to 50,000 riel, or $12.50, of noodles in a day, and during the Water Festival weekend this year she sold about 100,000 riel.
"Last year, I sold three times that," Pe said. "But when there is no boat racing, there are not many people."