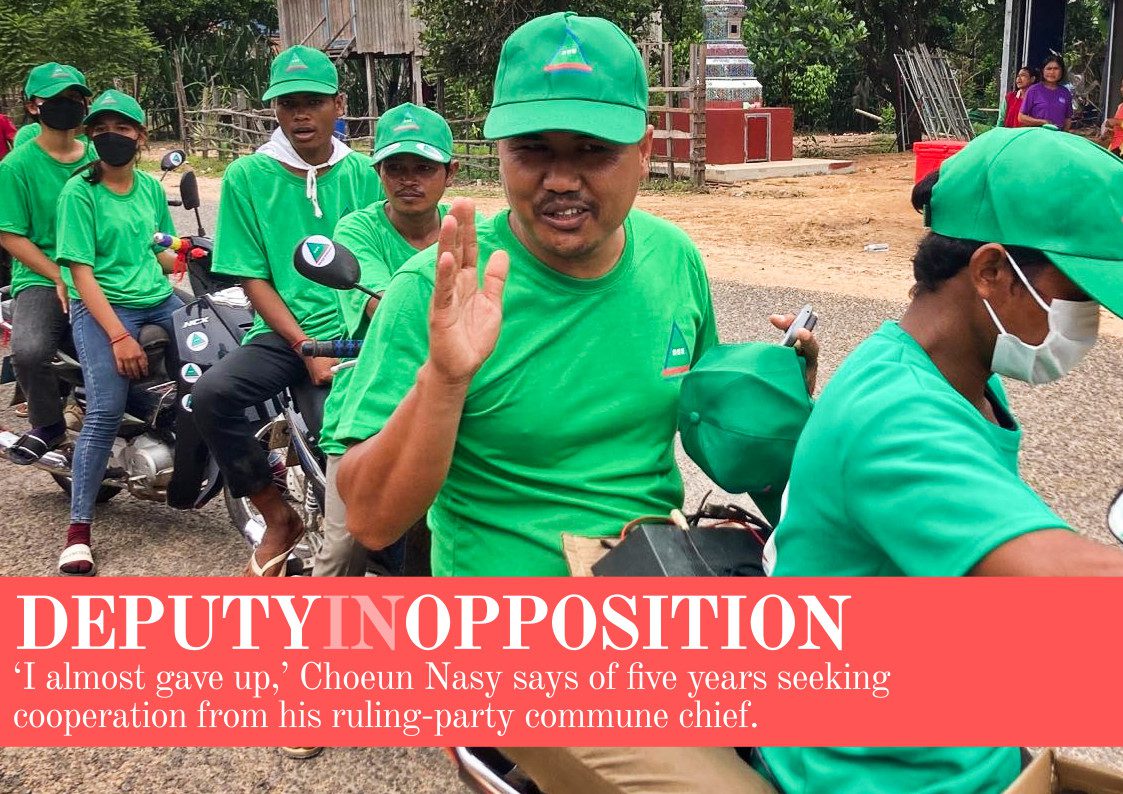 Sakream commune, Kampong Thom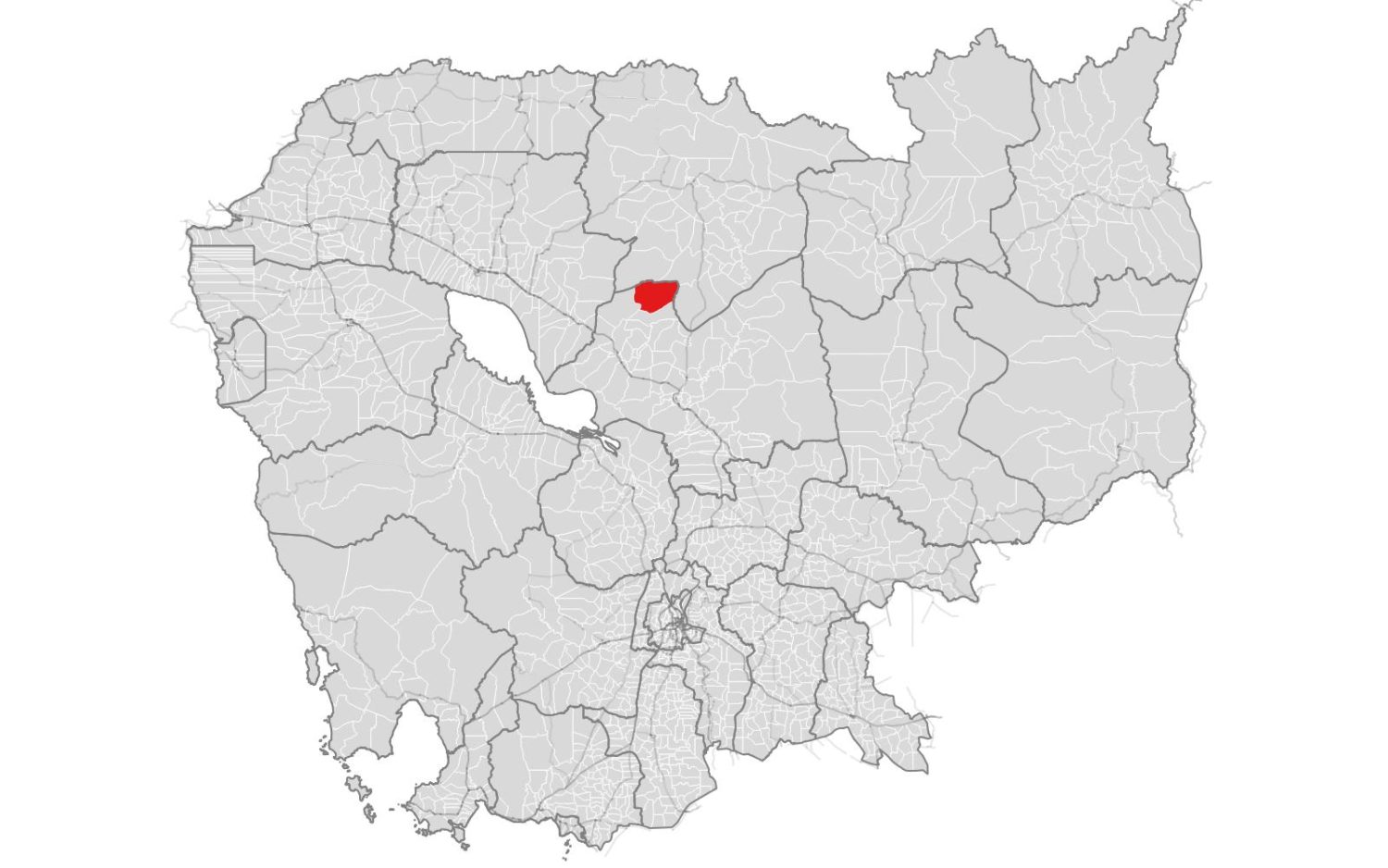 Choeun Nasy is beaming Thursday morning. Riding pillion on a motorcycle, he is riding up and down Kampong Thom's Sakream commune corralling party supporters for a campaign rally. As he passes by, people emerge from their front yards on motorcycles and koyuns in the Grassroots Democratic Party's bright green shirts and hats.
Nasy gets everyone to congregate at his home in Veal Thnal village. The commune chief candidate stands next to a Mad Max-esque mix of loudspeakers set up on a koyun, each speaker hosting a sticker of the triangular logo of the GDP and powered by a blaring generator.
"Change or no change?" Nasy says into the microphone.
This short slogan reverberated across the country in 2013, when the CNRP made it their rallying cry at party campaign events and rallies, much to the consternation of the ruling CPP that has been severely allergic to any suggestion of change.
"Change!" supporters yell back at him. And with that, Nasy boards a flatbed truck with party deputy president Yang Saing Koma and leads dozens of motorcycles and koyuns on a long circuitous route around Sakream.
With all the jubilation of Thursday's rally, Nasy — who is currently Sakream's incumbent second deputy chief — said there were times in the last five years he almost gave up his aim to become commune chief.
"There were times when it was very difficult for me when he did not cooperate," Nasy said. "So I almost gave up."
The "he" Nasy is referring to is the sitting CPP commune chief Chan Sophal.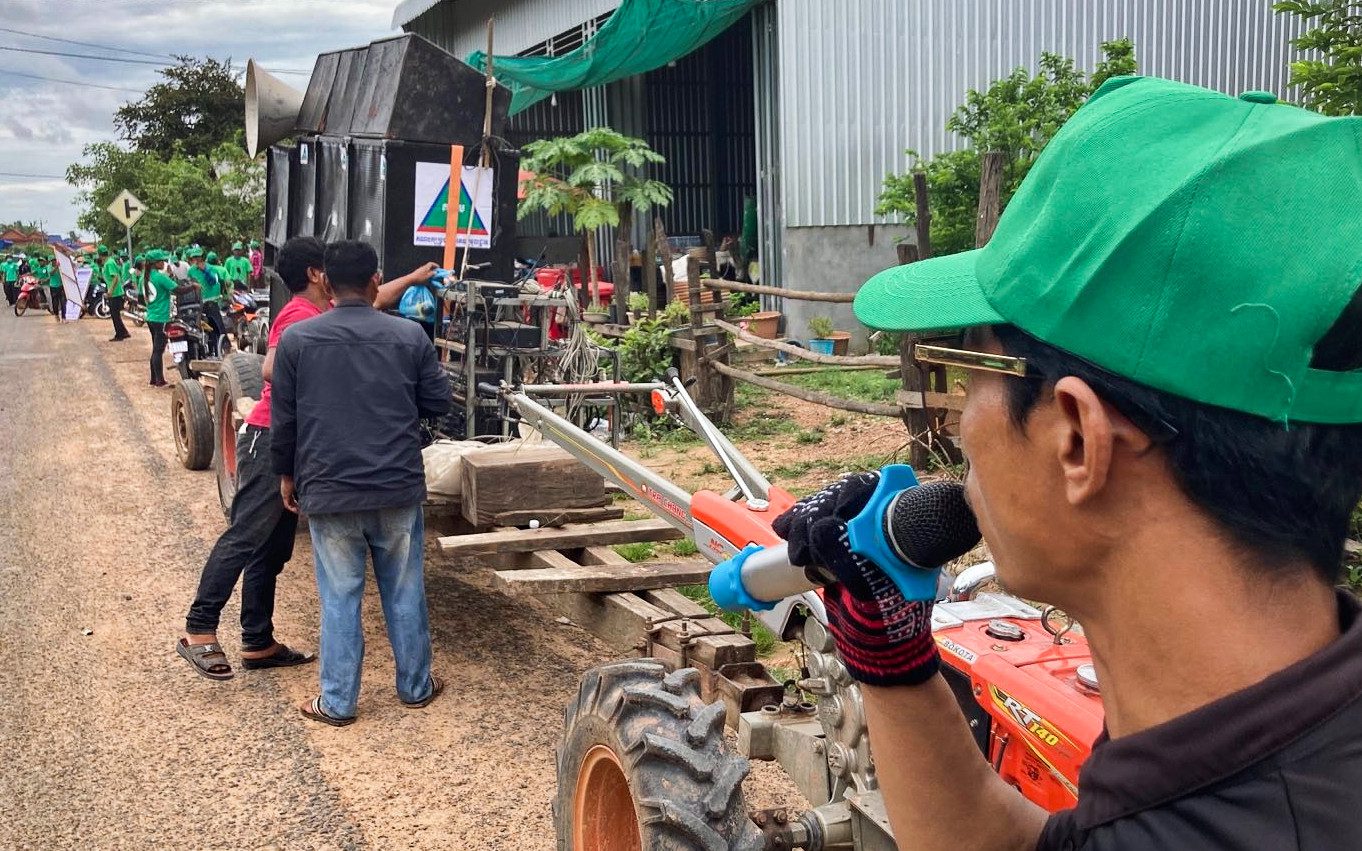 Active Noncooperation
Nasy spent 16 years as a monk, moving from pagodas in Kampong Thom to Phnom Penh to Siem Reap. At each stop, he made sure to work on small projects in the area — like helping children with their studies.
Feeling like it was time to enter public service, Nasy left the monkhood and assessed his political options. He first liked the look of the Sam Rainsy Party, then after its merger with the Human Rights Party he was attracted to the CNRP. And for a brief six-month period, he dabbled with supporting the royalist Funcinpec.
But in 2016, he saw the GDP was attracting "doctors and intellectuals" into its fold and decided to join the party. Another draw was late political commentator Kem Ley's loose ties to the party.
The 2017 commune election in Sakream was a three-way battle between the CPP, CNRP and GDP, with the former winning the chief position, and Nasy taking over as second deputy chief.
The commune had a 3-2-2 split favoring the CPP, but after the dissolution of the CNRP, the ruling party held five council positions.
The 38-year-old GDP candidate said he has worked hard to meet the electorate's demands. In his tenure, he has helped build two bridges, two roads and resolve ubiquitous issues around domestic violence, land disputes, growing debt and sand dredging nearby.
But in all of this, Nasy said there was little collaboration from the commune chief and support from the budget he controls.
"I want him to cooperate to help people, but he seems to do discriminatory politics," Nasy complained during an interview Wendesday afternoon.
This was even more surprising for Nasy because when the new council was convened in 2017, councilors agreed to leave party affiliations at the commune hall doorstep.
For a road building project in Ou Khsang village, Nasy fundraised money from local residents and even asked young people in the commune to help construct the new road. The project was a success but could have been better, Nasy said.
"On my own, I could build 500 meters, but if the commune chief had given his support, we could have built 1 to 1.5 kilometers," the GDP candidate said.

The first and second deputy chief in commune councils across the country are primarily meant to step in as acting chief in the absence of the commune chief. But they are given certain responsibilities too.
While the first deputy is expected to assist the chief with financial affairs of the commune, the second deputy helps with administrative works, social and public services and maintaining public order.
Nasy said the commune chief had asked him to help with security during festivals and celebrations, and to administer Covid-19 health regulations. And while the chief had never actively said no to Nasy, he has never used the power of his office to assist, Nasy said.
"They just say encouraging things in the meeting, but they do not support all my activities," he said, talking more generally about ruling party councilors.
At the commune hall, a few kilometers from Nasy's home, Chan Sophal arrives in his Toyota sedan. The commune chief is friendly and willing to chat about the inner workings of the council.
With a smile on his face, Sophal flatly denies all of Nasy's allegations. He said the council works together. He holds the view that all councilors, setting aside their party affiliations, were working for the people.
"We do not have any problems. All councilors have suggestions and we always negotiate to solve it," he said.
He said that even with healthy debate in the council, the decision ultimately rested with him on what improvements were needed in the commune and where to assign the money.
For the Ou Khsang road project, he said there was no budget allocated for Nasy's project and said that ruling party councilors also helped with fundraising.
"I will appreciate it if good work is done by the GDP," he added.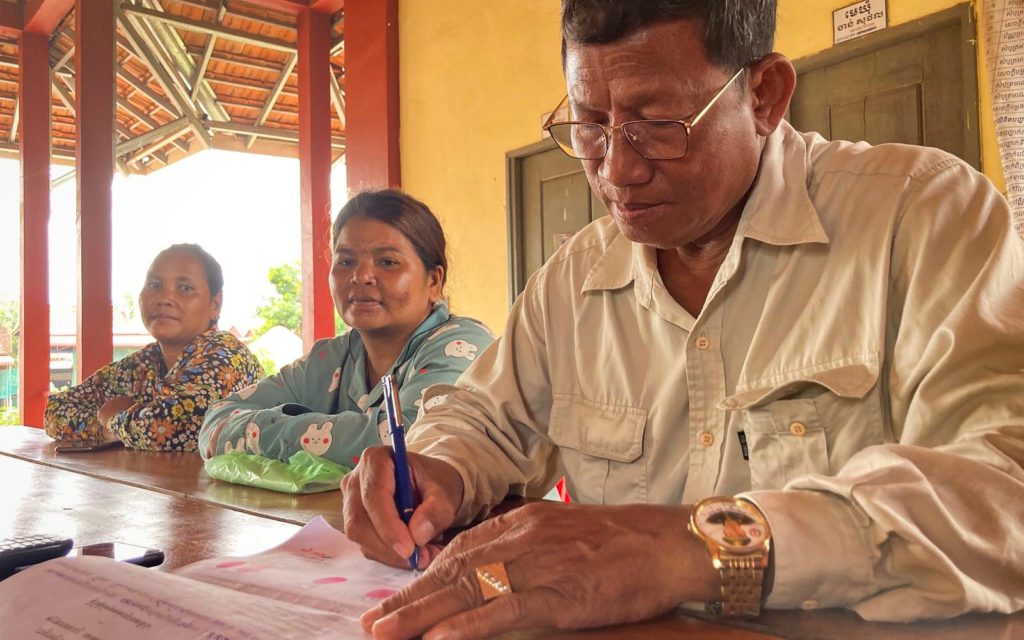 Popularity Contest
While residents of the commune were not aware of the inner workings of the council, they had noticed Nasy's work.
Ann Vireak, 38, sits at a small grocery store run by his wife. He said it was disappointing if the commune chief was not cooperating with the GDP councilor.
The commune was facing a number of problems. They needed land to increase the size of their farms, which was hard because of a nearby rubber company and government claims to other land in the area.
More irrigation canals would also be a welcome development, Vireak said. As a voter, he expected the election officials to work together on these issues.
"In general, I think the commune chief is afraid of his activities," Vireak said, referring to Nasy's projects in the area.
Sophal, the commune chief, does not want to speculate on his chances in the upcoming election and is leaving it to the voters to decide.
"If they trust me, it is their right to vote for me. If they see any other party, they can vote for them. They can choose the best leader," Sophal said.
The GDP's Nasy said he found some solace in a party colleague from Kampot, who similarly felt like the CPP chief was uncooperative.
Nasy said he realized he was doing good work, and the commune chief's aloofness came from having an eye on this election and fear of losing the chief's seat.
"He is worried that I have become famous and that [when I win] I will lead him."