An indigenous community in Ratanakiri's Nhang commune said Thursday a local company was cutting down their trees, destroying their crops and blocking access to their land.
Nine families in the commune's Tang Chea village, who belong to the Jarai indigenous community, said a firm called 7 Makara Phary has been encroaching on their land since May 8. They said the company had so far destroyed cashew trees, cassava plants, rice farms and sesame fields.
Additionally, the company was blocking road access to their farms. The families feared it would eventually fence off their land.
Sao Moeurn, a resident in Nhang commune, said he had seen nine families lose various crops also including chili, eggplant, pineapple and banana when three excavators bulldozed their farms.
"The people were never informed about the company coming to clear their lands. It just happened," Moeurn said.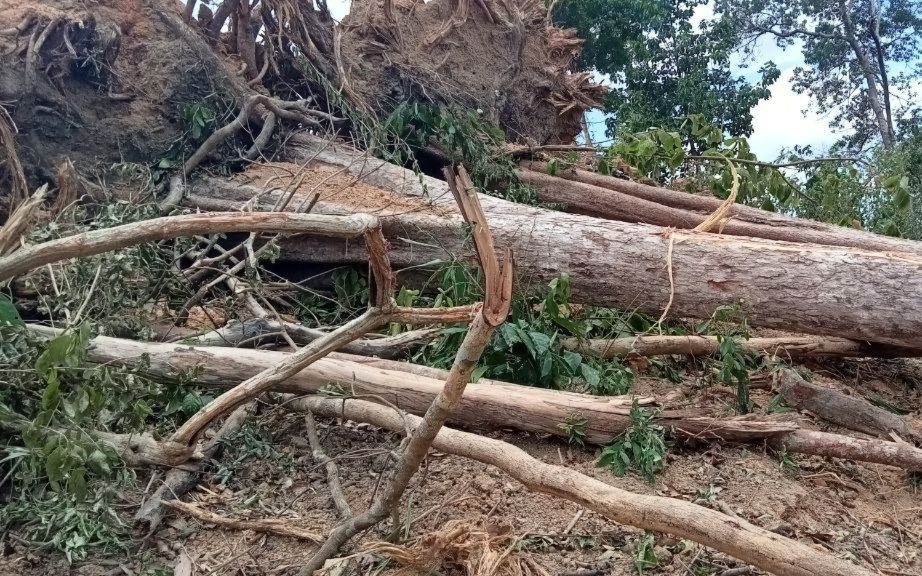 He said the fields were being cultivated under rotational farming, and the families had been using the area for around three years.
Klan Net, a community representative, said residents had already sent a petition to the commune seeking intervention. He acknowledged that people were unclear on where the boundaries lay between community and company land because they struggled to understand maps, but said he was unhappy with how 7 Makara Phary had razed their land.
Commune chief Romam Hin said the community's farms were inside company land, and the company was concerned that if it allowed people to grow cashew trees until they were large they would not leave.
"The people are poor so that's why they go to farm in the company's land, and now they lost their money, their labor from clearing that farmland when the company took it back," Hin said.
Hin added that another company, Heng Development, initially received 9,800 hectares in the area in 2006, but the concession had been reduced to 1,300 hectares and transferred to 7 Makara Phary.
The company, 7 Makara Phary, could not be reached on a number given by residents, and it did not have contact details listed with the Commerce Ministry.