Kampong Speu governor Vei Samnang promised to demarcate the boundaries of Metta forest in Trapeang Cho commune, even though teams of workers have completely deforested the area, save for trees around a pagoda.
Workers, working under direction from soldiers, have completely stripped the forestland of any trees earlier this year, stopping short of a pagoda on the southwest corner of the forest. Soldiers from the unit have been seen in the area, coordinating the clearings and threatening village residents opposing the deforestation.
Samnang, accompanied by around 20 officials, met with 30 residents on Tuesday and promised to define the boundaries for the remaining forest, once asking the villagers to ask NGOs for help and then later saying he was looking for funds from the Environment Ministry to demarcate the land.
On Wednesday, Samnang was confident of resolving the issue.
"Since the community demanded their boundary, I will send a request to the Environment Ministry to define the boundary. So it will be easy to solve it," he said.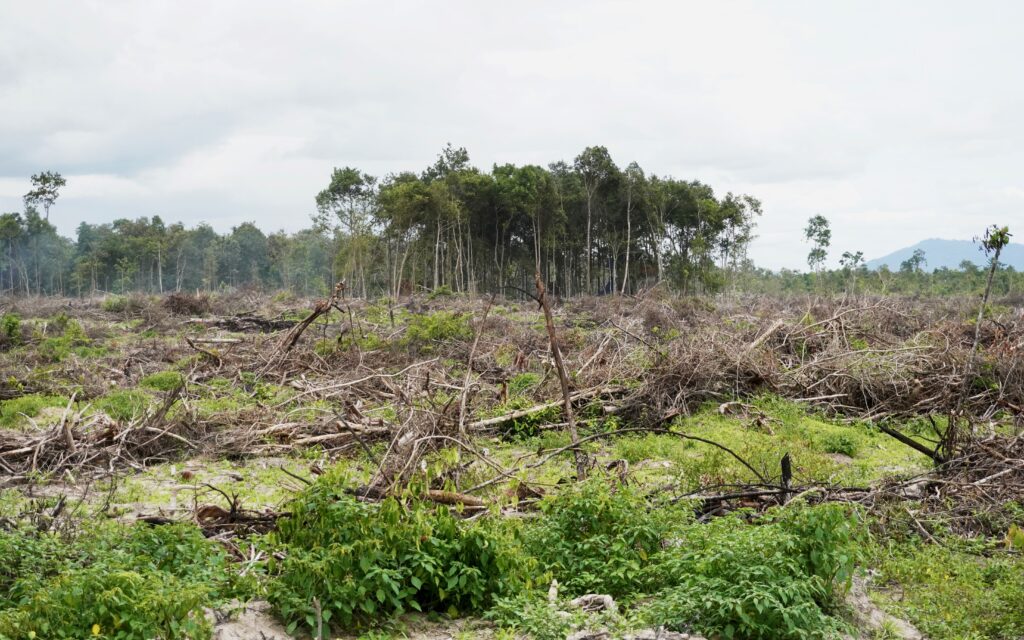 However, village residents on Tuesday were clear during the meeting that they wanted the military out of the area and to protect whatever remained of the forest.
"Everything has been lost and destroyed. I am really regretful. Because it isn't the solution. I don't want to blame you. But what have you done?" said Soy Sat, a community member.
"You didn't think of the community, honestly. You just decided [to do this] by yourself."
Sat then launched into a back-and-forth with the provincial governor, asking for soldiers to be removed from the area because they were intimidating village residents and not allowing them to enter the remaining forest.
The governor defended himself by saying he had demarcated 50 community forests during his term and that development could not be stopped for conservation.
"We can not keep the forest and then everywhere is just the forest without development. It's impossible," he said.
Deforestation of the Metta forest has accelerated since March this year, with vast tracts of land cleared, according to satellite images. The clearings were nearing a pagoda overseen by Prom Thomacheat, a hermit monk who works to conserve the forest and its wildlife, including a gibbon.