RIAU ISLANDS, Indonesia — Sky* says she was not initially convinced by a recruiter who started courting her over Facebook messages in March, asking her to leave her home in Indonesia's Batam city and fly to Cambodia as soon as possible. Sky stalled, saying she wanted to spend time with family before going abroad.
Sky, a 45-year-old resident of Indonesia's Batam city who has worked as a Mandarin translator, said she was referred to the job recruiter by a former boss. That recruiter, also living in Batam, said that her husband was already working for the company in Cambodia and would look out for Sky while she was working there. That reassurance was enough for her to give it a try.
After she was returned from Cambodia two months later, Sky recalled how little the husband had helped her. Her only interaction with the man was via one Telegram channel, where he recorded and posted the debts that she and other newly recruited workers owed to his wife.
"She had said 'Don't worry, my husband will teach you how to do [the job],'" Sky told VOD from a coffee shop in Batam. "But actually going to the site, the husband was never good to us."
Since early 2021, at least 417 migrant workers have been trafficked into Cambodia, the Indonesian Embassy has said, though victims of trafficking suggest there could be thousands of Indonesian nationals brought into the country, according to a report last month from the Jakarta Post.
The trafficking victims a reporter met in July in Indonesia's Batam city said they were given instructions and visas that made their job offers seem legitimate, but upon arriving in Phnom Penh, they were detained in a condo building and ordered to contact strangers on Facebook and nurture romantic relationships in order to pass successful "clients" to higher-up colleagues, who would then pitch them a fraudulent investment scheme.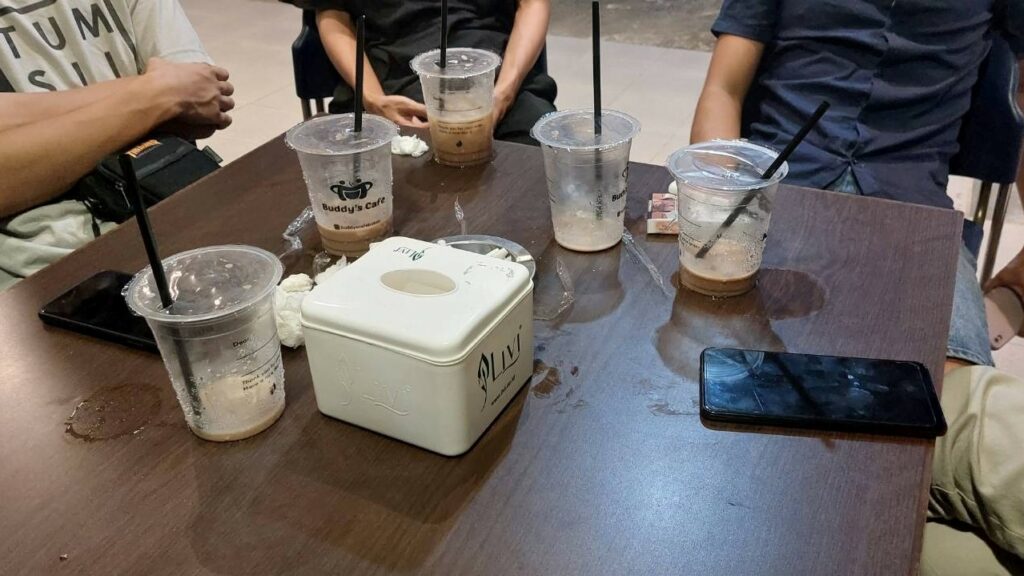 Selfies and Signs
Traveling to Cambodia took two days in late April for Sky and her two travel companions, who were also recruited by the same woman. Together they took a ferry from Batam city to Singapore, slept in the airport overnight, and then flew from Singapore to Phnom Penh, sending selfies to their recruiter along the way to show their progress.
During one of the check-ins, the recruiter warned that the company would confiscate the three workers' personal phones when they arrived in Phnom Penh, which prompted Sky to buy a second cell phone and SIM card.
"At this point we wanted to go back to Batam and cancel this, but we didn't because the manager called us and said, 'Don't worry, our company is not like that,'" she said.
When they arrived in Phnom Penh, Sky said they were immediately taken to a building called Sun Residences in Meanchey district, which was operating as a hotel on the main floor but with offices and dorm rooms above.
Their job in the Phnom Penh company was to create fake Facebook profiles and use them to start conversations with the male friends of several Facebook users identified in a list their supervisor provided. They used photos of young Asian women, as well as pictures of tropical destinations or fancy meals, which were sent to the workers daily to cultivate their Facebook profiles.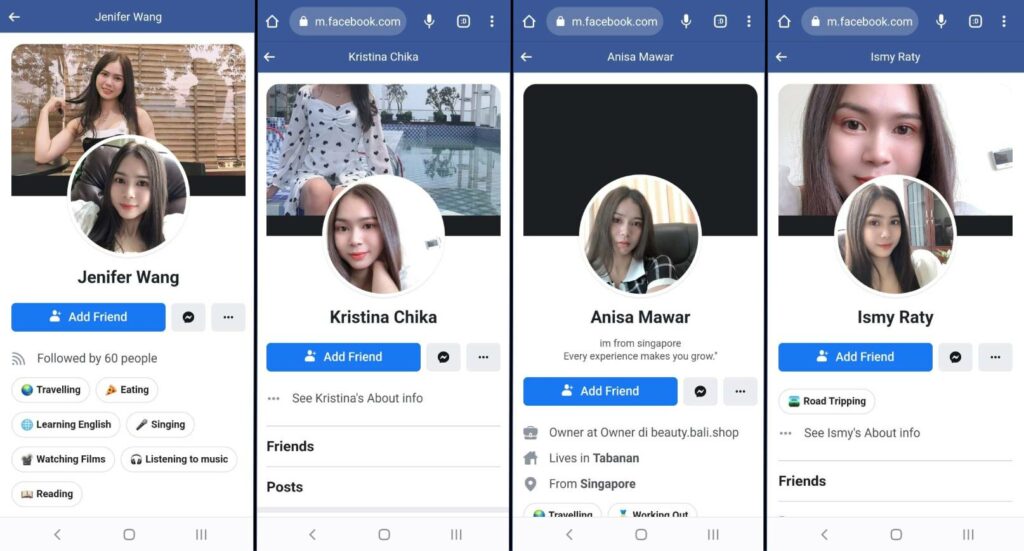 If a conversation was going well, they would start to mention investing in a cryptocurrency platform, and then if the person was receptive, they would pass the conversation to a more experienced coworker to make the next move in the financial scam.
Aseng, a 20-year-old who had been recruited along with Sky, said he was told the employer was called Hongli Group. The company could not immediately be identified in the Commerce Ministry's website or through online searches.
But Aseng also shared a selfie he took to send to his girlfriend back in Indonesia, where he's holding up an ID card hanging around his neck. The ID had a logo labeled "Puya" in Chinese, and the Commerce Ministry lists one company in Cambodia as Puya Pan-Asia International Investment. Puya's office is listed in Phnom Penh, but the company posted job offers for sales and secretarial employees in Sihanoukville's construction sector in 2019 and 2020.
VOD sent an email to an address listed in the Commerce Ministry but received no reply.
Sky said the workers were all detained, and workers who did not fulfill their quota of Facebook conversations had to do 50 push-ups per client missing from their daily tasks.
"I was so stupid to believe him, because I have no choice," she said. "If I stay inside [my dorm] and I don't do anything, I will get more than push-ups."
One day, Aseng, the 20-year-old, made a mistake: After introducing the false cryptocurrency investment scheme to one of his "clients," he was supposed to share with them a link to create a cryptocurrency wallet that would link their wallet to the parent company's. He instead sent a link directly to the parent company's wallet, which could compromise the scam.
Aseng was tased and beaten for his mistake, he said, showing the reporter the scars on his arm as a result.
"I like this job, but this company hit us," he said. "We were scared."
A few weeks after Sky left for Cambodia, her younger brother Aching found a video on TikTok describing forced labor and detention in Myanmar, and he started wondering if jobs in Cambodia were similarly dangerous. After reading more about the rise of trafficking foreigners into Cambodia, he asked Sky about her working situation and grew concerned.
Aching and another sibling began reaching out to multiple NGOs they could find online until one responded and helped transfer information about Sky's situation to the Indonesian Embassy and then onto local police.
In June, a Cambodian police officer came to the condo building and asked the company to allow Sky to leave, and at first her supervisors asked for around $2,800 to cover the costs of her expenses. Sky said she recalled seeing the officer take a phone call, and then the company and officer rescinded the request for a ransom. The company also asked if others wanted to return to Indonesia, and several left with Sky, including the two men she traveled with from Batam.
As she left the office, Sky said one of her supervisors stopped her and said he knew she had received help from an NGO. He then warned Sky to be careful, threatening he would put her in jail.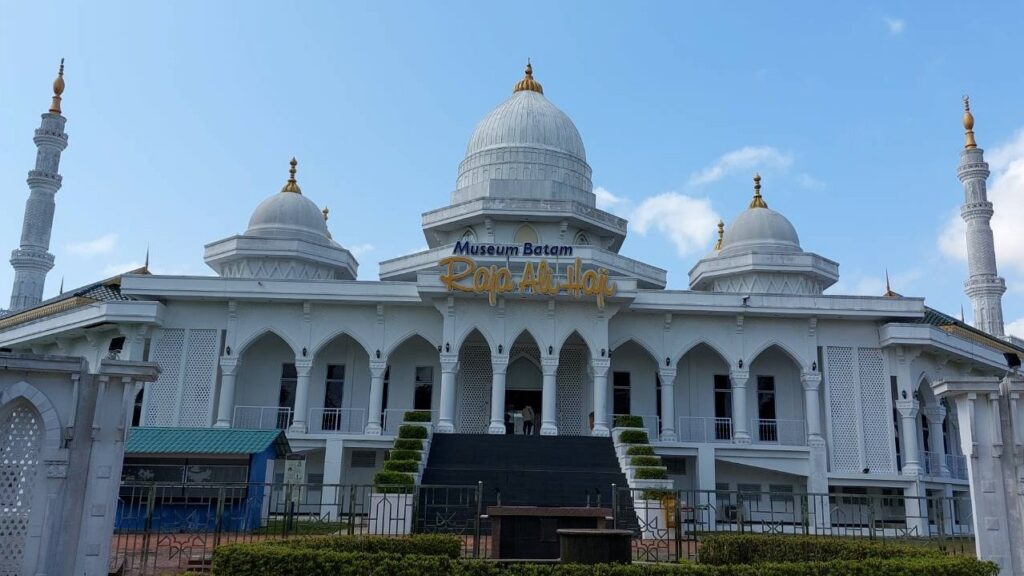 Online Gambling at Home and Abroad
Batam city has experienced rapid growth off its industrial and entertainment industries, both from local entrepreneurs and those from Singapore, less than an hour away by ferry. While the southern edges of Batam Island — one of three main islands within city limits — are pocked by rocky coastal landscapes and natural viewpoints, the northern side is filling up with amusement parks, hotels, malls and convention centers, with numerous buildings under construction around the ferry terminal.
But the Indonesian nationals who sought jobs in Cambodia said their prospects were still grim on the island, saying salaries for other jobs offered between $200 and $500 a month.
Asifa, a 35-year-old from the Riau Islands who was also rescued with Sky, said there was no industry in his hometown. The best he could do is work for a mall for about $200 per month, so a salary of $700 in Cambodia was an attractive option.
Another former Hongli employee, 34-year-old Al Zuhry, said his hometown was more rural than Batam city, and most of his options revolve around low-earning and unstable agriculture.
"I just tried to find what I could, any job where I could earn money," he said. He later texted a reporter, asking for help reclaiming money he was supposed to earn from the company in Cambodia. Al Zuhry said he had lost money from the trip to Cambodia.
Now that the group was back in Batam, several expressed frustration that they were not paid the salaries they were promised. They were paid as expected for the first month — $700 to $1,000 — but after that, cuts of $100 or more were taken from their salaries, and they didn't receive any payment for their work in the month they were rescued.
Sky's brother Aching added that another rescued Indonesian who didn't meet with VOD had been detained in a closet for seven days because the company's supervisors claimed he owed them $7,000.
The group later learned that recruiters had been arrested and questioned by local police for their involvement in human trafficking. They also heard through a lawyer that the recruiter was receiving money out of their salaries.
National and local officials from Indonesia have turned their attention toward Cambodia, with as many as 241 Indonesians sent back in one group after being rescued from detained labor in Cambodia. According to Indonesia's Foreign Ministry, some 446 citizens have been repatriated from Cambodia this year as of late August, already more than three times the 119 people repatriated the year before. Indonesia's Foreign Minister Retno Marsudi organized conversations with Cambodian National Police as well as rescued scam workers during her visit to Phnom Penh in early August.
Back in Riau Islands, police in late July said they found another 60 citizens who had been detained in workplaces in Cambodia, though it was unclear whether they were kept in Hongli or another company. A report from local news site Batam News earlier this month mentioned seven residents from Batam and Riau Islands' capital city of Tanjungpinang were still stuck in Cambodia, including the son of a "well known businessman" from the archipelago.
Police have since been able to stop some Batam residents from traveling to Cambodia for migrant work in online businesses, according to Batam News. Officials have also cracked down on an online gambling ring in a central Batam property called King's Hotel, but a family member of the ringleader claimed to Batam News that he was in the process of moving the ring to Cambodia.
Reflecting on the situation, 20-year-old Aseng said he was a bit blindsided by the money he was offered for a job in Cambodia, adding that he had only recently graduated from high school and $700 was a high salary.
"I didn't really think much, everything was about money, money, money," he said, riffing the last three words to the tune of Jessie J's song "Price Tag."
If he wasn't beaten by his supervisors, he would have liked to stay in the company, Aseng said, adding that he learned from the job, notably how to convince people and make sales. He said one of the "clients" he cultivated through his fake Facebook profile of a young woman ended up paying $2,000 to the company.
Toward the end of the interview, the group played a Mandarin song on YouTube that they had to sing every day as motivation to keep up the work. The group started singing along before turning it off.
"I love this song," Aseng remarked out loud, and Sky responded that she loved the song but the job was not enjoyable.
"No, the job was nice, but the company, not good," Aseng responded. Aching asked how Aseng could enjoy a job that involves scamming, but Aseng held to the fact that he learned skills from Cambodia.
"I really like the job. Even if it's scamming, for me, it's outsmarting others."
*The names of trafficking victims have been changed. They also asked for pseudonyms due to threats from former supervisors