In the weeks after Keo Puth realized he had lost all the money he invested in a Ponzi scheme that ensnared thousands of families in Kampong Speu province, the 59-year-old became increasingly desperate.
He started traveling to the Por Chamroeun commune hall in Baset district every day to try and recover his money, but with no luck, his family recalls. Puth even joined a mob that camped outside the hall to protest, trapping several of the alleged scammers inside until police took them into custody earlier this month.
Puth had only earned 35,000 riel a day, or about $8.75, as a construction worker, yet he and his wife took out $3,000 in loans from a private lender in early November in order to participate in the investment scheme, says Puth's wife, Ngeth Samay, 59. Though they received a quick payout early on, the rest of the expected interest payments never came. By the time they realized it was a scam, they had already put down the title to their farmland in order to secure the private loan, and the first payment to the lender — $120 — was due on Saturday.
"[Puth] told me that he would not go on living if he did not get his money back to pay off his debts," says Puth's cousin, Chong Keng, 65. "[He] did not know what to do to pay them."
Puth began taking his motorbike out in search of work, and when that failed he used what little money he still had on hand, a few hundred riels, to drink.
At dawn on Friday, the day before the payment was due, Puth's son was preparing to leave for work when he noticed the door to a room in his father's home locked from the inside. He broke through and found that his father had killed himself.
"I was so shocked I could not cry," says Sou Khom, 25. "I went and grabbed his leg and called my cousin and sister. … I was shouting and my mother did not believe me. We never expected he would do something like this."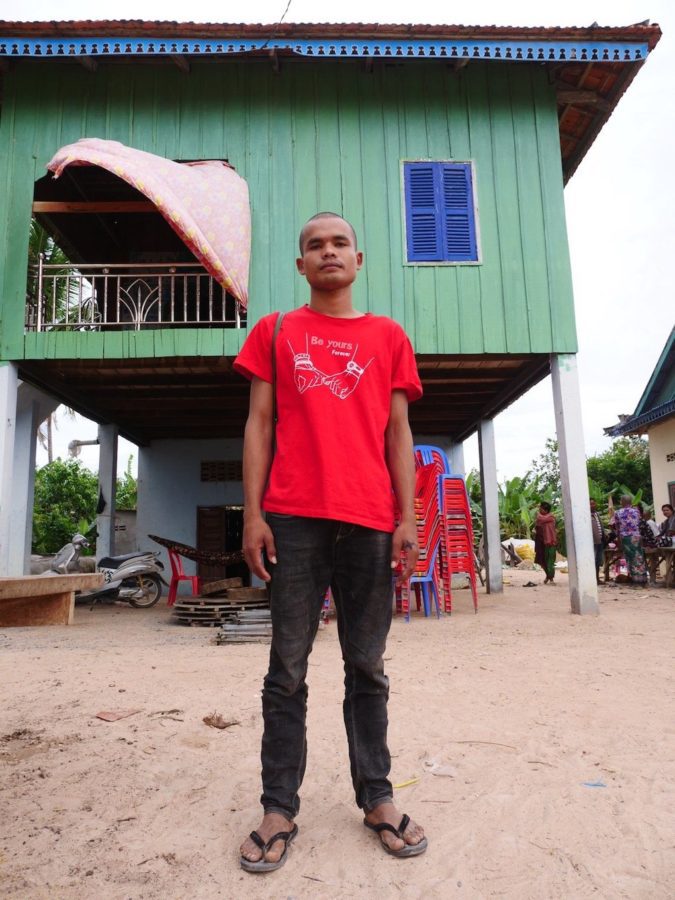 Puth was among 65 families in the village of Dei Kraham in Nitean commune who came forward to file a complaint about the financial scam in recent weeks, says Dieth Srun, the village chief.
Almost everyone in the village was caught up in the scam, residents say. Even the chief sold two cows, worth $1,250 total, to invest. But not everyone chose to take legal action.
At least one villager told VOD they did not want to file a complaint because some of their relatives got caught up in the scheme as middlemen, collecting money to pass onto the ringleaders.
Local authorities estimate that thousands of villagers in the 14 communes of Baset district lost a total of $20 million to $100 million to the scam. Investors were told they would receive 4 to 18 percent interest every 10 to 15 days, though in classic Ponzi scheme fashion the interest simply came from the funds of subsequent investors, an unsustainable model.
Last week, provincial governor Vei Samnang said authorities were working to ensure some form of compensation for victims of the scam, though at best victims would receive back only half of what they invested.
He said this week that some villagers had withdrawn their complaints because "they believe that the money is in the hands of the collectors" — the middlemen who received the money on behalf of the ringleaders.
Samnang says that if villagers had only listened to and cooperated with commune authorities — who previously said they first learned of the Ponzi scheme in June — they could have avoided being scammed. At the time, authorities told one of the alleged scammers to stop the business, but his children continued it for several months.
While three of the alleged scammers have been arrested, five are still at large, he said this week.
"In the end it falls on them who did not listen to us, and the authorities will have nothing more to do with this because it is their private issue," the provincial governor says.
He adds that the villagers themselves are ultimately to blame for any loans they took out and that they will be left to suffer the consequences — including the loss of their land.
Samnang also denies that Puth's suicide was related to debt.
"That he [killed] himself is related to their argument between wife and husband and it has nothing to do with debt," he says.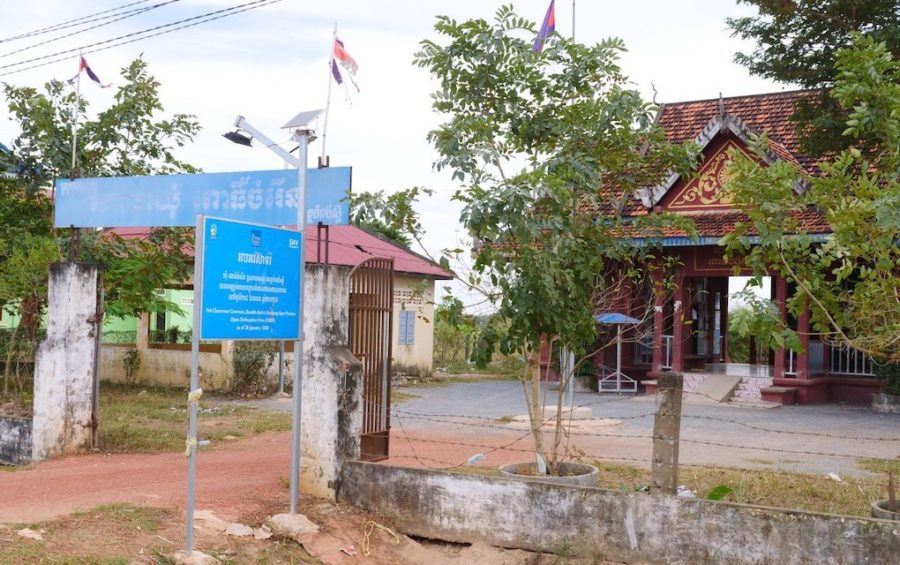 But Puth's family blames his suicide on the financial difficulties. And Puth's wife Samay believes they will not be able to recover any of their money from the scam. She says she feels certain that the half a hectare of farmland she counted on to provide for her and her five children will soon be taken as well.
"I absolutely believe that our land will be gone," Samay says, her head shaved in mourning as is Buddhist custom. "I don't know where we will find the money to pay back our debt; I am an old woman, alone. We have no hope. That's why my husband did this."
On a quiet Sunday afternoon, Puth's family has set up his portrait framed by flowers, propped up on a stand near their home. Puth looks as handsome as the day of his wedding 35 years ago, his wife says.
Her family and neighbors sit around the yard, ruefully recounting what they lost in the scam.
Aun Yim, 78, sold most of her jewelry and then put $1,000 into the scheme. She had watched some of her neighbors — the lucky early investors who earned sizable returns in only a couple of weeks — show off their new bracelets and necklaces.
"I saw people getting [more money]. I wanted it too," she explains.
Puth's sister-in-law Ngeth Samon, 65, says she sold her jewelry and land to invest in the scam, along with the $1,000 she had been saving to cover her health care. Her children convinced her to borrow against their farm and residential land titles and received another $7,000 from a private lender to put into the fraud, she says.
"Now my children are looking to get the money to pay back the lender — or they will lose their land," Samon says.
Her son and his wife are working in garment factories to try and repay the debt before it comes due in five months, she explains. Like her sister, she believes there is no hope of getting the original principal back from the scammers.
Dozens of people in the village took high-interest loans from private lenders, says Srun, the village chief, as doing so often allows for quicker access to money than microfinance loans, which require documents, applications and some degree of oversight.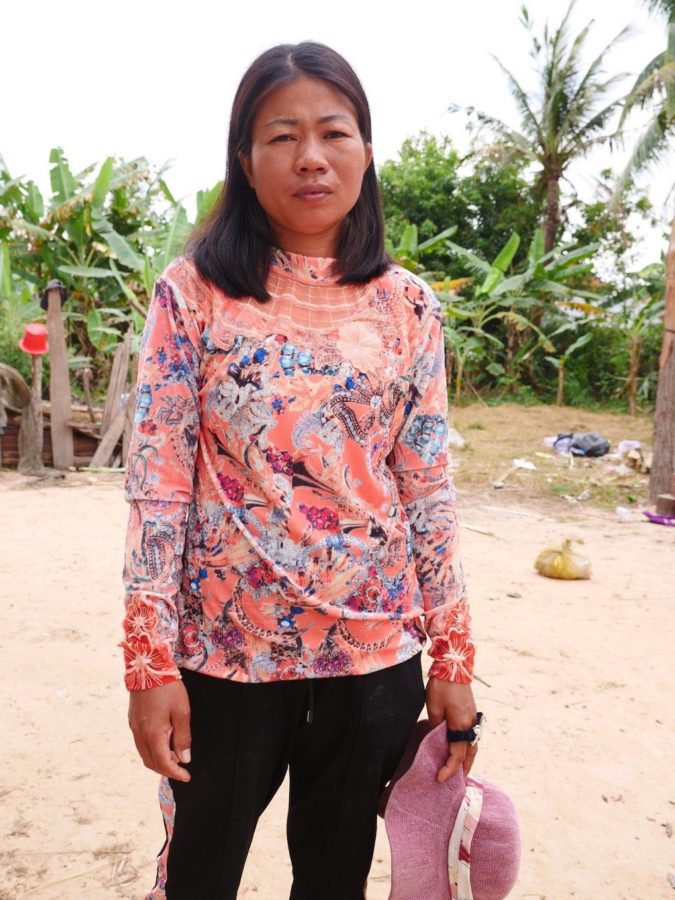 Still, some residents of Baset district say they procured money to invest in the scam from microlenders.
Hong Hun, 36, says she borrowed $8,000 from a microfinance institution with her brother against her residential land title.
She says they asked her "What will you do?"
"We said, 'We will take it to do business,'" she says, adding that the loan conditions were vague and she had no problem receiving the funds. Like her neighbors, she now faces the loss of her land.
Nearby, in Por Chamroeun commune, Than Soin, 41, shares a similar story about misleading a microfinance company to receive funds.
"When people borrow from microfinance, we lie to them," Soin says. "If we tell them the truth, we won't get the money."
She claimed to be building a home and buying land, but by the time representatives from the company came to check how she had used the money, she had already been cheated out of $7,000. She adds that two of her children who sold their car and borrowed against their farmland to gain money lost $30,000.
"We borrowed the money so we are the ones responsible for it," Soin says with resignation. "In this village, not one person was spared."
Across from the shop where Soin sits, beside the community's pagoda, the large compound of one of the suspected scam leaders lies empty.
"People were really mad and wanted to kill the scammer," Soin says. "So the scammer does not dare come back home."
Now, many families are waiting to see what comes first — some form of compensation and relief, or the next installment of their debt payment, generally with their land as collateral.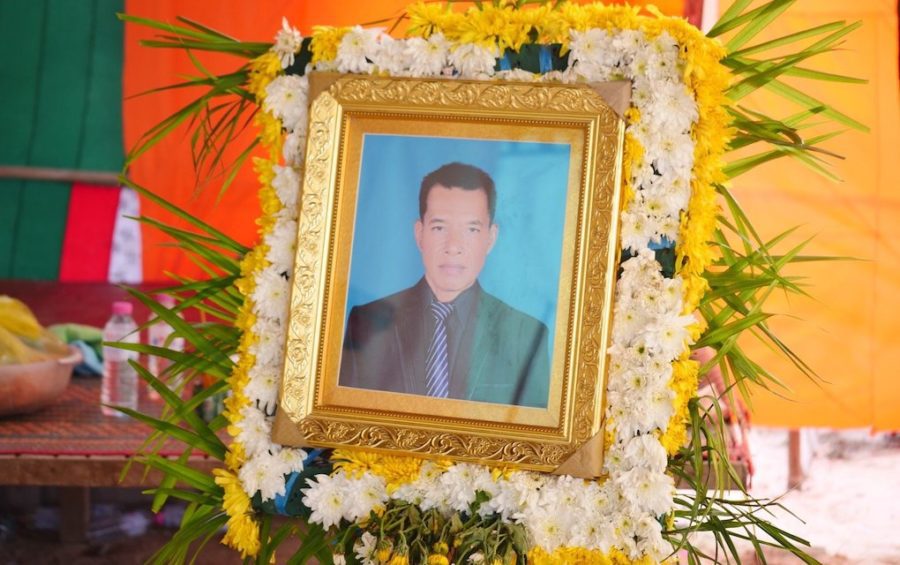 The debt situation in Kampong Speu is part of a widespread reliance on microfinance in Cambodia, where people hold more microfinance loans per capita — around $3,800 — than anywhere else in the world, according to human rights group Licadho. Researchers have documented harmful cycles between private lending and microfinance institutions, as families are often forced to go into debt to loan sharks charging high interest rates to pay off previous MFI loans.
MFIs generally have a procedure to help clients who cannot repay their loans, says Cambodia Microfinance Association spokesperson Kaing Tongngy. He added that MFIs cannot impound their clients' property.
"Each [MFI] has its own procedure to facilitate [payment] so when they see that the client cannot pay, the institution cannot pressure and confiscate, especially in this condition," Tongngy says. "We absolutely ban confiscating anything … so the clients have to discuss with the MFI to find a solution."
Yet Cambodian MFIs often require borrowers to hand over physical land titles as collateral, and some individuals have lost their land by selling them while under the pressure of unpaid MFI debt, a 2019 report from Licadho and Sahmakum Teang Tnaut says.
How villagers in the area will cope with the coming debt crisis remains to be seen, says Soin, the Por Chamroeun resident. Many could lose their land in the aftermath of the scam, she says.
"In one or two more months," she says, "we will see the problems starting."
But for Puth's wife and her family, grieving his loss, the compounding costs of the scam have already come due.
"I am still missing him," she says. "I regret everything we have done."