The military's rapid destruction of the Metta forest in Kampong Speu in recent weeks has reached its boundary limits, according to residents and satellite imagery.
The remaining forest surrounds a pagoda — but on Wednesday, an environmental official proceeded to question the pagoda's legality, saying it had been built "without legal permission."
The clearing of the forest in Kampong Speu's Trapeang Cho has been overseen by the notorious Brigade 70 infantry unit, which was granted the land by sub-decree last year. Soldiers from the unit have been seen in the area, coordinated some of the clearings and threatened village residents opposing the deforestation.
Deforestation of Metta forest has accelerated since March this year, with vast tracts of land cleared, according to satellite images. The clearings were nearing a pagoda overseen by Prom Thomacheat, a hermit monk who works to conserve the forest and its wildlife, including a gibbon.
Khon Sarith, a community member, said this week that the forest — which was previously ringing with the sound of chainsaws — had gone largely silent in the last few days. The clearings were just at the border of the pagoda, Sarith said.
"They temporarily stopped clearing inside [the area] which is close to the pagoda," he said.
Images from the European Space Agency's Sentinel satellite for the last two weeks show no clearings in the southeastern corner of the forest, with come consolidation of the deforestation in other parts of the forest.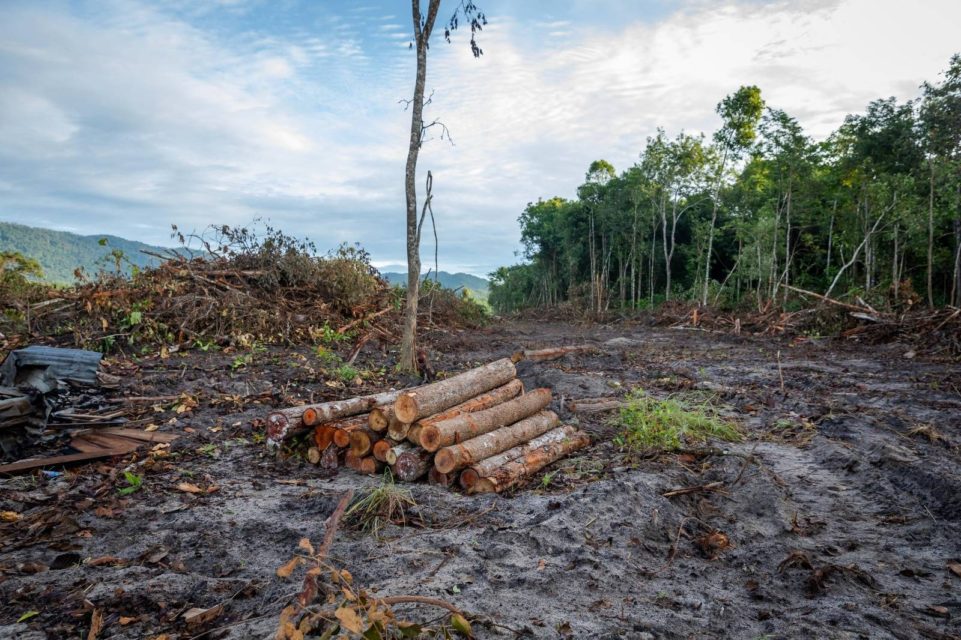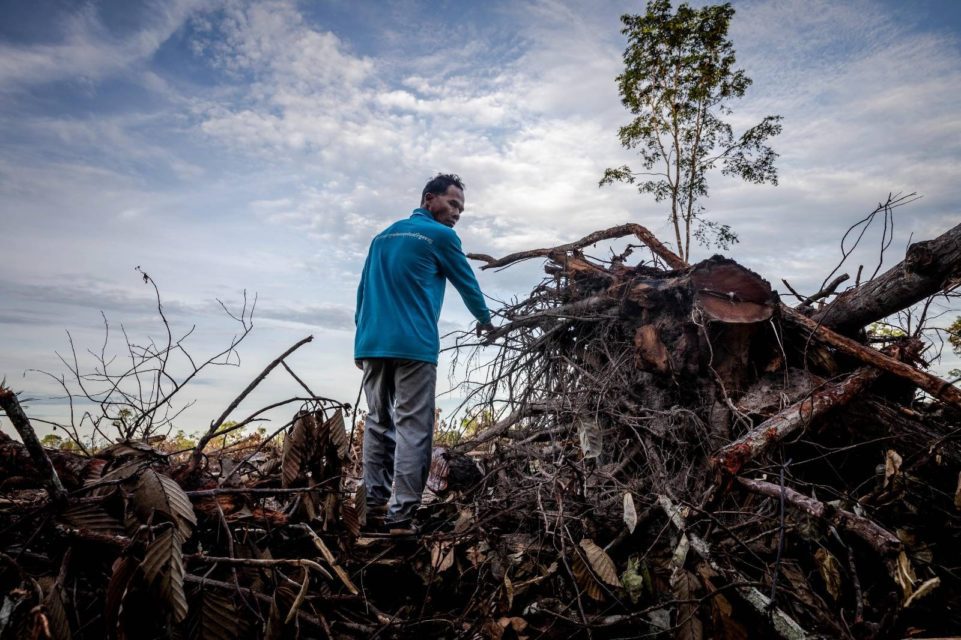 The sub-decree, which was signed by Prime Minister Hun Sen, allocated 260 hectares of land for the infantry unit. Using satellite images, VOD estimates the area that has seen some clearing is around 280 hectares.
Sarith said an environment official had recently come to inspect the clearings and said they would send the information to their superiors.
Even though tree-cutting activity had died down for now, Sarith said soldiers were preventing residents from entering the forest, even blocking nuns from reaching the area for meditation.
"They threatened us and said they were holding a gun, not a stick. We are scared to go in," he said.
Lok Sokly, another resident of the area who has documented the deforestation, said it seemed the soldiers had reached the boundary of their allocation but was unsure if the clearing would continue. He said already-cut wood was being taken out of the forest by soldiers.
"When we patrolled last time with the monks, this was the boundary point. However, their map keeps going back and forth," he said.
Orm Mak Theary, director of the provincial environmental department, said the case was out of his hands, but questioned the pagoda's legitimacy. "The pagoda was built without legal permission," Mak Theary said.