NagaWorld built its business — which earned more than $1.7 billion in yearly revenue before the pandemic — in part through the CEO's use of his offshore companies and a series of loans that lifted the casino company's value, according to documents and emails released in a major leak of offshore enterprise documents.
The NagaWorld complex operates its two casinos — and a third, scheduled to open in 2025 — under the Hong Kong-listed company NagaCorp, which is registered in the Cayman Islands. NagaCorp CEO Chen Lip Keong has underlying interests in almost 94 percent of the company's direct and underlying shares, but much of that is through companies that he owns entirely and appear to act as shell companies: a family trust called ChenLa Foundation, which holds two companies LIPKCO Group and LIPKCO Enterprises, as well as a number of other companies wearing some mutation of Chen's name.
One of these companies, LIPKCO Group, used to be known as Fourth Star Finance, a company that is documented in a new leak explored by the International Consortium of Investigative Journalists — dubbed the Pandora Papers — in which VOD English participated.
Chen's offshore companies were identified among hundreds of the globe's tycoons, politicians and other leaders who are found to use offshore companies to obscure their financial transactions and avoid tax requirements, if not break laws of the jurisdictions where they work or live. The Pandora Papers have exposed the offshore deals of Russian President Vladimir Putin's "unofficial minister of propaganda" and Russian billionaires, as well as transactions by the King of Jordan and former British Prime Minister Tony Blair, among others. In regard to Chen's businesses, the documents revealed no immediate evidence that he was breaking the law with his offshore firms, based on VOD's analysis, but they show advantages that offshore companies offered the Malaysian entrepreneur as he expanded the Chen empire in Cambodia.
While all other casinos are only allowed to operate on the borders, coasts and Kampot province's Bokor Mountain, NagaWorld was granted an exclusive license to operate in Phnom Penh for 50 years. The casino company is also a regular donor of million-dollar sums to Prime Minister Hun Sen's fundraisers.
NagaCorp is a Hong Kong-listed company, but the company is incorporated in the Cayman Islands. Its shareholding firms, like LIPKCO Group, are in the British Virgin Islands, and the dividends of NagaCorp and LIPKCO are not subject to Hong Kong's profit taxes.
Incorporating and taking loans in countries like the British Virgin Islands and Liechtenstein is a procedure often used to avoid paying taxes, and the savings are used to earn additional money for shareholders via dividends.
Having an offshore company as a shareholder is not necessarily illegal, nor do the leaks offer a whole picture of the company and its financial behavior. But the NagaCorp controlling shareholder's inclusion in the leaks offer a glimpse into how the company consolidated funding and its CEO secured near-total control of the company, which earned more than half a billion dollars in profit pre-pandemic but is this year laying off more than 1,300 Cambodian workers.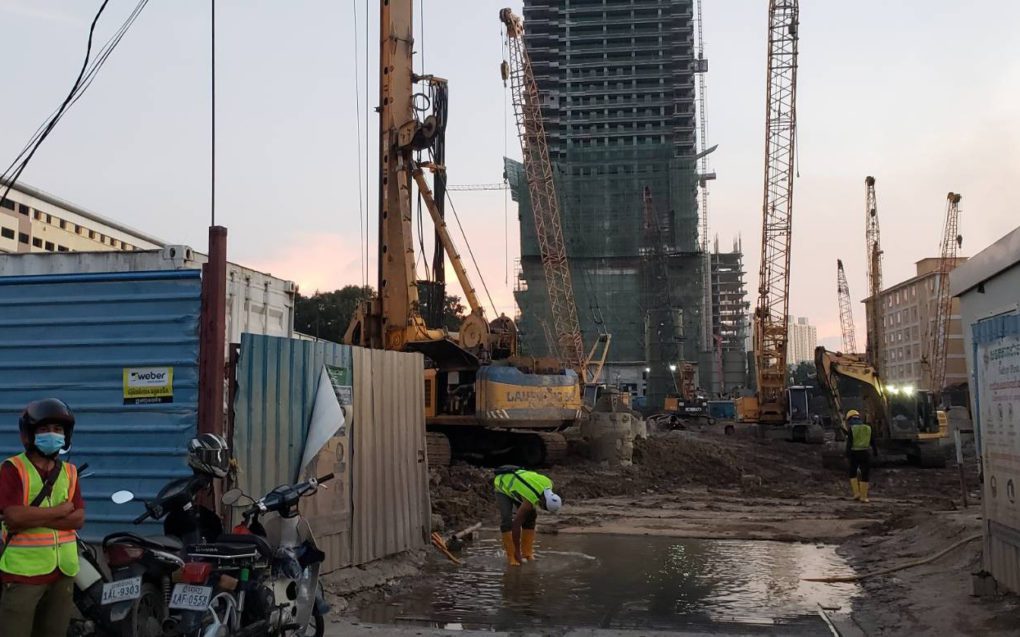 The Shareholder in the British Virgin Islands
The offshore company Fourth Star Finance was established on May 21, 2007, initially directed by Liechtenstein-registered offshore intermediary IPC Management Trust but taken over completely by Chen after two months.
Chen has since remained a director for the offshore company, though his son Chen Yiy Fon has been occasionally added and removed from the company's board. Chen appears to have used Trident Trust — the origin of most of the Pandora Papers' leaked documents — in order to manage Fourth Star's business.
Within weeks of Chen taking over Fourth Star, his offshore company borrowed $25 million in August 2007 through a loan agreement involving Merrill Lynch Singapore's office and Fortis Intertrust — a Singapore-based trust group now known as Intertrust Group — in exchange for more than 588 million shares of NagaCorp used to back the loan.
The $25-million loan value appears in early email conversations between Trident Trust staff and Monica Lam, a former NagaCorp secretary who was interacting with the company. One draft of the resolution approving the loan arrangement stated that the loan's purpose was to pay off another loan to a principal shareholder of Fourth Star — which appears to be Chen himself, as he became the sole shareholder one month before the deal, according to another British Virgin Island registration document.
Fortis and Merrill Lynch are then listed as having an interest in NagaCorp shares in 2007, with Fortis maintaining substantial interest in the company until 2011. Both are connected to Fourth Star's shares, according to the company's disclosures.
The purpose and lender of Fourth Star Finance's loans are often obscured, even in the Pandora Papers, but NagaCorp has also made deals with its own founder and CEO. To create the Naga 2 complex and the underground mall and portal connecting the two buildings, NagaCorp bought all shares from two of CEO Chen's companies — a total value of $369 million — because the Cambodian government had granted Chen rights to manage and develop land in Phnom Penh to these two companies.
Chen also used another of his holding companies, a Cayman Islands-incorporated firm called ChenLipKeong Fund Limited, to lend $1.76 billion for his latest development, the Naga 3 complex, covering half the estimated $3.5 billion needed to develop the complex, with an obligation to pay on the building's completion. The new complex was obtained after evicting long-staying residents of low-income housing project the White Building — ostensibly to be replaced by Japanese-built condominiums — before it was revealed that NagaCorp would be building on the space.
The Naga 3 loan also helped Chen gain another 26.32 percent interest in the company he leads, according to NagaCorp disclosures, consolidating his majority stake in the company.
Offshore Activity and Stock Market Disclosures
In addition to the loans, NagaCorp's announcements on the Hong Kong exchange show its involvement in shifting around shares between Chen's companies and receiving extraordinary land concessions in order to construct its three-building complex in the heart of Phnom Penh.
After Fourth Star received the $25-million loan in 2008, NagaCorp began buying back 6.56 million of its shares between April and December 2008 over seven different purchases, costing the company $4.79 million. Buybacks are often done to consolidate the company under one owner or combat undervaluation of a company's shares.
At the time NagaCorp was buying shares, some of its largest investors were Citigroup bank and Evolution Capital Management, an investor that Chen eventually sued in Hong Kong.
The documents in the Pandora Papers also reveal three other loans taken with different banks, which then appear as having interest in NagaCorp shares in the company's annual reports.
NagaCorp's revenue has been on a near-constant path of growth since the company went public in 2006, only dipping slightly in 2009 because of the global financial crisis at the time, and again in 2020 and 2021 due to the Covid-19 pandemic. In the first of half of the year, the company recorded its first losses in its listed history.
In both scenarios when the company experienced declining revenues, NagaWorld laid off key members of staff. The company claimed these were cost-cutting measures, but NagaWorld's union claimed that a layoff of 14 workers in 2009 — all union members — and the termination of 1,329 employees this year, which included all union leaders and organizers as well as long-term and pregnant employees in spite of Cambodian labor and trade union law requirements, were attacks on the union.
Fourth Star Finance — the offshore company detailed in the leak — has also been used to generate funds when it put some of the shares it holds on the market for sale while at the same time NagaCorp created new shares in the company. Fourth Star raised $156 million by selling shares in March 2013 to upgrade Naga 1 facilities, add a terminal to Phnom Penh's airport specifically for NagaWorld's VIP customers, and launch a campaign to lure more high-end clients to the casino. In an announcement of the share placement, NagaCorp sought to develop the private terminal, replace aging cars, fit existing suites to cater to "high-end VIP business" and build a rooftop themed casino with a swimming pool — all in the "strategic pursuit of the VIP and junket business."
Fourth Star again put shares on the market in 2016, earning $120 million for "general corporate purposes" and furnishing the new Naga 2 complex when it was completed the next year.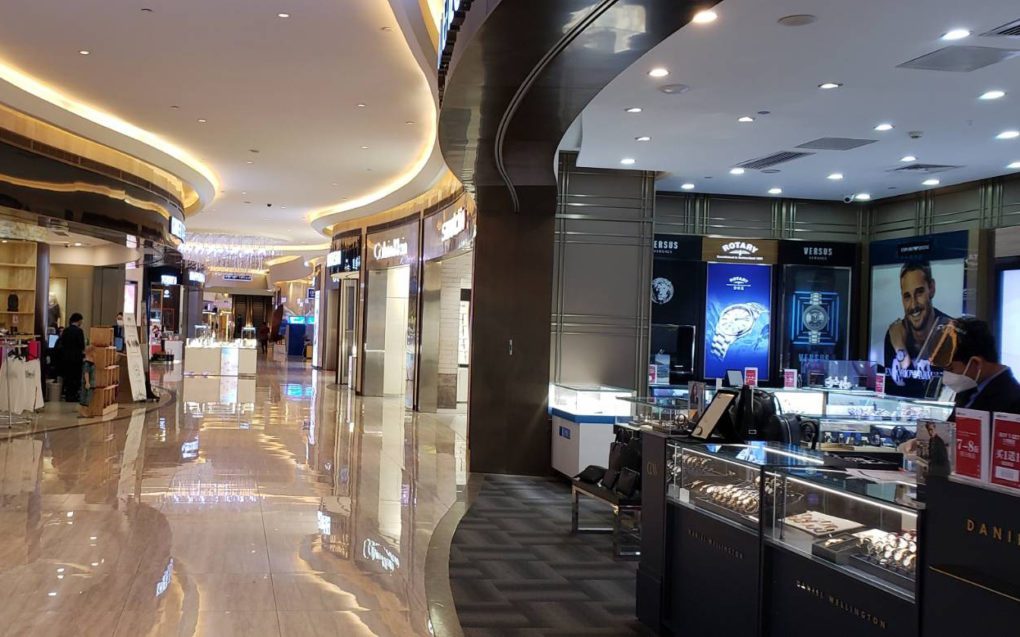 Chen's Other Endeavors
The Pandora Papers also hinted to other projects that Chen pursued in Cambodia, and the offshore companies backing them.
The NagaCorp CEO previously had a stake in oil exploration of Cambodia's coasts, and the Pandora Papers reveal he was setting up offshore companies with his sons in order to do so.
Chen took control of Resourceful Petroleum, another British Virgin Islands-registered company, in 2005, eventually involving two of his sons in the business.
Resourceful Petroleum in 2005 gained a stake in producing oil in Cambodia's offshore Block B in the Gulf of Thailand, sharing a contract with Thailand's PTT Exploration and Production Company, Singapore Petroleum Company and Australia's Cooper Energy. After the shareholders bought out the Australian firm in 2008, PTTEP stopped claiming Block B among its projects after its 2012 annual report, and the government ultimately canceled the license for Block B in 2016 due to the company's inactivity.
In a response to U.K.-headquartered NGO Global Witness's report in 2008, "Country for Sale," on the country's extractive industries, a lawyer for Chen told the organization that Resourceful Petroleum — or RPL — was brought in as an investor into Block B, and that the Cambodian oil block was not RPL's only oil endeavor in the world, without elaborating.
The Pandora Papers also show that Chen was maintaining other offshore companies with the name RPL through at least 2017 — including RPL Block F Ltd and Resourceful Petroleum (OCA), likely a reference to the overlapping claims area, an oil block thought to be resource-rich that remains contested between Thailand and Cambodia.
Separately, Chen and his son, Chen Yiy Fon, also became shareholders of a preexisting company registered in the British Virgin Islands in 2009 called Bayon Airlines, which was managed by Trident Trust. The company was then transferred to another offshore agent called Portcullis TrustNet in 2013. It's unclear if this company is connected to the Cambodian-registered domestic airline, (Cambodia) Bayon Airlines, which is reportedly a joint venture between the Aviation Industry Corporation of China and China Eastern Airlines' Joy Air.
A spokesperson for Trident Trust said of the general leak: "Trident Trust Group (Trident) is a global provider of professional corporate, fund and trust administration services. Each of Trident's trust and corporate services businesses is regulated in the jurisdiction in which it operates and is fully committed to compliance with all applicable regulations. Trident routinely cooperates with any competent authority which requests information. Trident does not discuss its clients with the media."
NagaCorp, as well as four banks identified as providing loans or that served as agents to loans, did not respond to requests for comment.