NagaWorld workers were met with less violent resistance from security personnel on Tuesday as they attempted to continue their protest against termination from the casino corporation.
The day earlier, district security guards and police had shoved, pulled and hit workers as they attempted to break up the group of about 100 unionists. Authorities also blocked human rights observers and journalists from covering the protest.
Workers attempted to return to NagaWorld on Tuesday but were blocked by police barricades on Sothearos Boulevard near the Russia Embassy, just north of Aeon Mall. Initially authorities seemed to want workers to move towards National Assembly road, where they held near-daily protests earlier this year.
But the workers refused to move, and authorities cordoned them off on Sothearos Boulevard. The unionists stayed there and left at 5 p.m.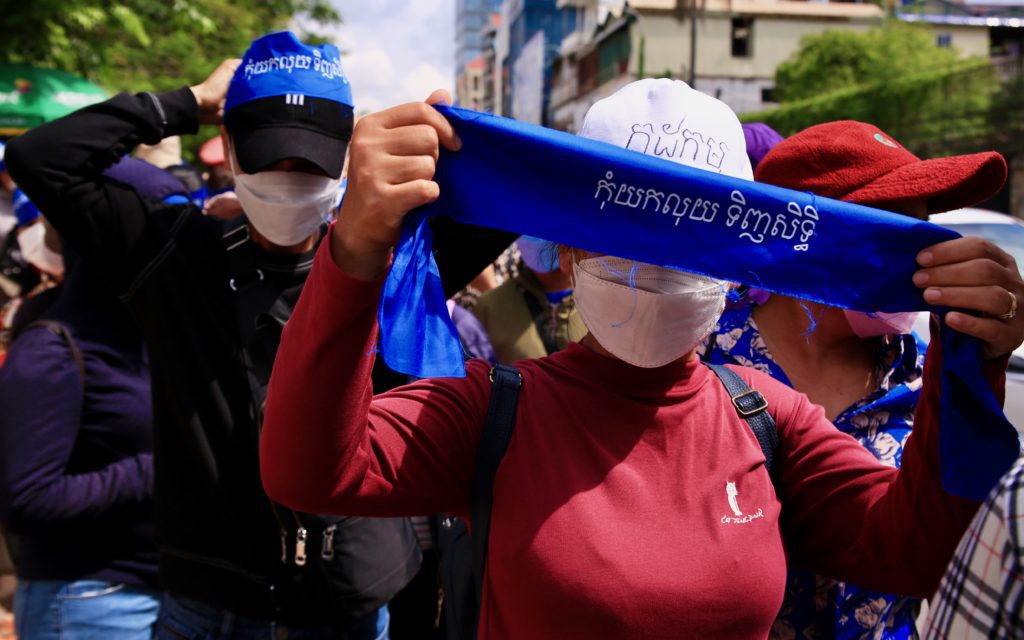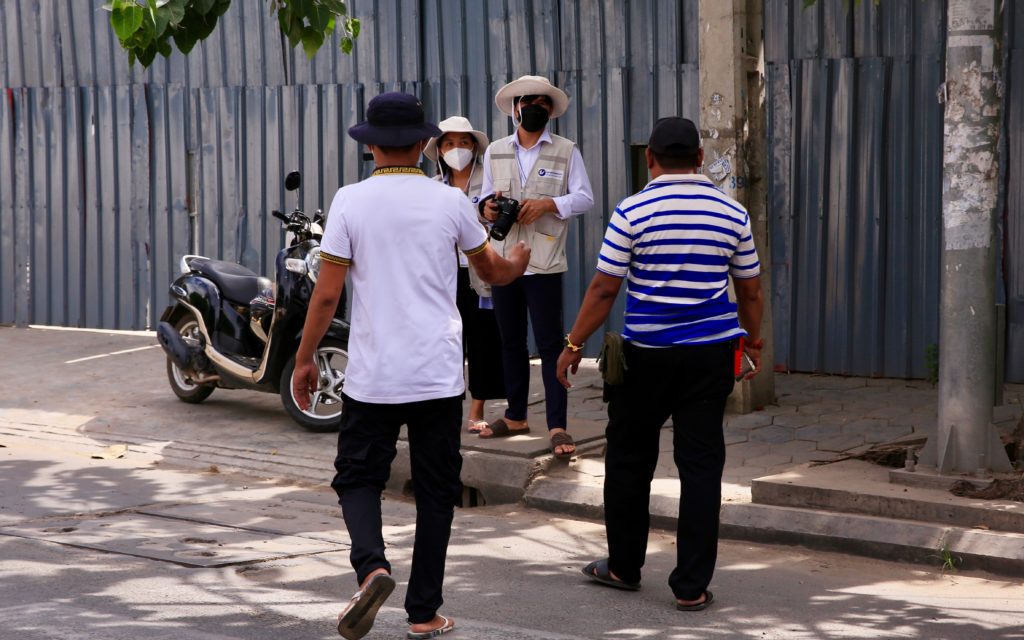 Siek Kanha, one of the protesting workers, said that after the violent reaction from police officers on Monday the group was reluctant to follow authorities' instructions going forward. They said following instructions from the police would only mean more violence.
"We have a right to strike. It doesn't mean that if there is a bus we have to get in it," she said. "We don't want to follow their arrangements because every time we do it is always violent."
She said workers were scared after Monday's violent crackdown and were less trusting of local officials.
Videos and photos emerged overnight showing specific cases of violence faced by the workers, especially footage of police grabbing and pulling the hair of one worker, Chem Rotha.
Rotha, 24, said the officers wanted to pull her into a city bus that day, but that she was not willing to comply with them. The altercation left her with injuries on her body, she said.
"They pulled my hair into the road where I fell down. My friend tried to move the authority's hand away but they still tried to step on me," she said.
Phnom Penh City Hall released a statement late Monday night claiming authorities had lost equipment during the tussling and reiterated demands to move the protest to Freedom Park.
Workers have been reluctant to move their protest away from NagaWorld because they were still on strike and could do their activities outside the premises of their employer.