Prime Minister Hun Sen has promoted 25 people to be his official assistants, including a bodyguard who has received land on Phnom Penh's Boeng Tamok lake and another who was nearly scammed online by a 14-year-old.
The promotions, which follows the promotion of 15 further assistants in August, was listed in an official decree signed on Monday and circulated online.
At least five prime ministerial bodyguards are on the list: Men Sok, a three-star general; Long Da; Nam Phiron; Khut Sokhon; and Orn Sothyrath.
Sok is among the recipients of land on Phnom Penh's Boeng Tamok lake, which has seen major infilling over the past year.
The commune chief of Bit Traing, in Preah Sihanouk's Prey Nob district, also told VOD earlier this year that Sok had received state land in his area, alongside several senior officials, including Telecommunications Minister Chea Vandeth and National Police chief Neth Savoeun.
"[Men Sok] has more than 10 to 20 hectares, which has already been cut off for a long time by sub-decree," said the commune chief, Meach Chan.
Phiron, meanwhile, faced attempted extortion from a 14-year-old through Facebook in 2017, leading to the boy's arrest and prosecution.
The position of assistant to the prime minister is a paid, governmental role.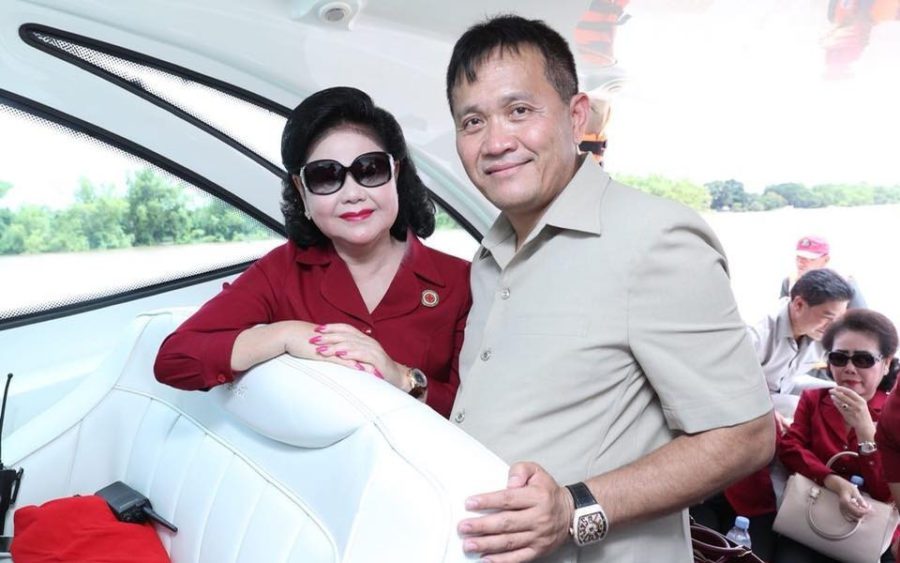 Government spokesperson Phay Siphan said there was nothing wrong with the premier having many official assistants.
"As we know, there is no law that bans promoting advisers," Siphan said. "And these promotions adhere to the law, and they respond to the very necessary demands of the samdech prime minister."
It was not an excessive number, as Cambodia and Hun Sen had a lot of work, Siphan added.
"We have seen recently that the prime minister is the commander in the fight against Covid-19, resulting in being No. 1 in the world, so there is a lot of work," he said.
"In the past, samdech went to meet directly with this or that person, including giving donations by himself, but now the advisers and assistants go to distribute on behalf of the samdech prime minister," he continued, using an honorific for Hun Sen.
Some assistants did not take a salary, he added. Asked about bodyguards and those close to Hun Sen being promoted, Siphan said this was appropriate.
"This is the right thing. If we do not know each other, how could we promote them? Knowing each other is not a problem for a promotion."