10:30 a.m.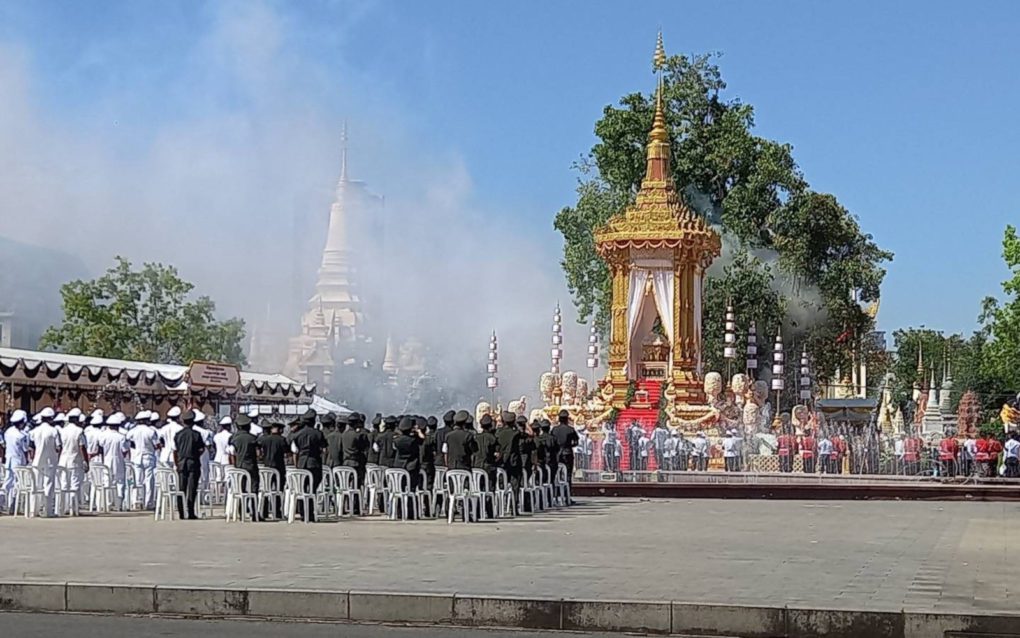 Late Prince Norodom Ranariddh's funeral pyre has been lit with a long fuse, as a thin stream of white smoke trailed out of the top of the structure.
Security officers stood at attention as a band played and parasols were held up. The king and queen mother soon filed out, while ambassadors and other officials were also seen leaving from Wat Botum Park.
8:45 a.m.
King Norodom Sihamoni, senior government officials, dignitaries and foreign guests have arrived at Wat Botum park in central Phnom Penh for late Prince Norodom Ranariddh's state funeral.
Prime Minister Hun Sen, Interior Minister Sar Kheng, Senate president Say Chhum and National Assembly president Heng Samrin are among government officials who arrived in dark suits and walked along a red carpet toward two large tents set up on the square flanking the funeral pyre. The royal family are seated together while other guests are in a separate tent. The government officials greeted the royals, while security officers are seated facing the funeral pyre. Ambassadors from several countries were also seen arriving.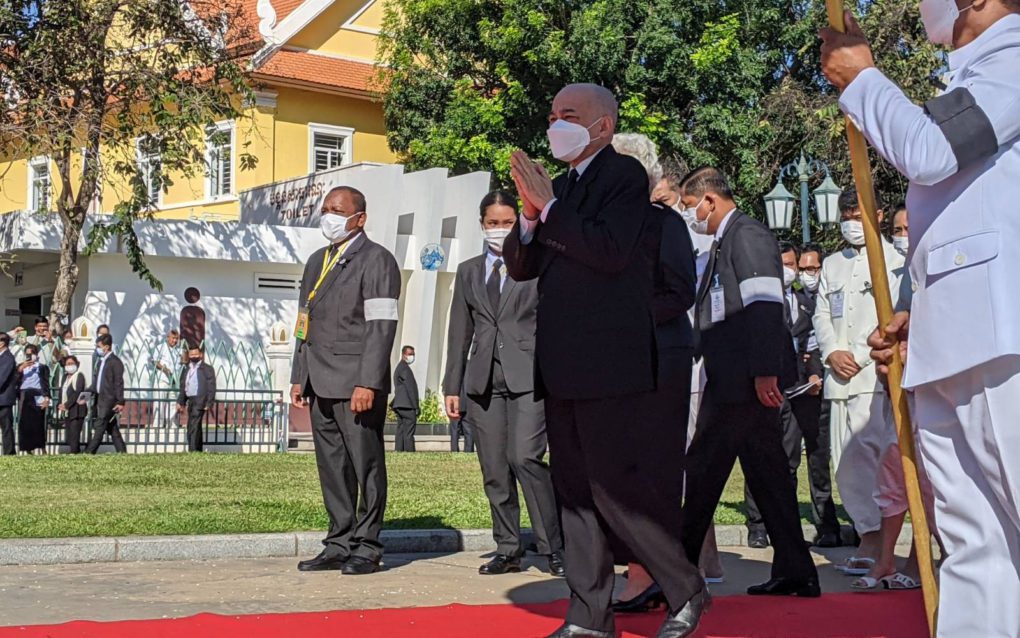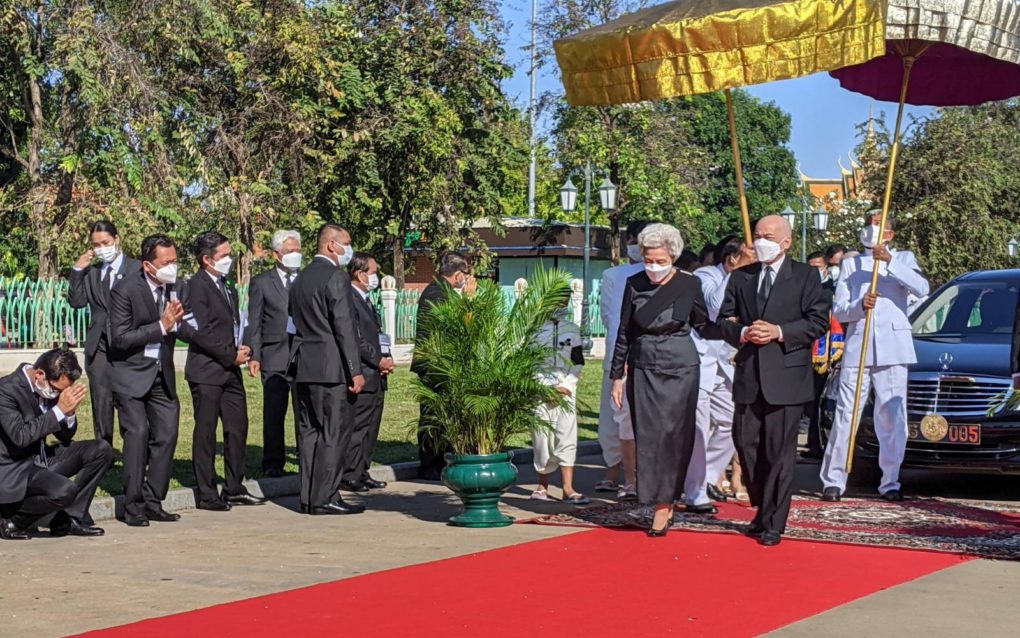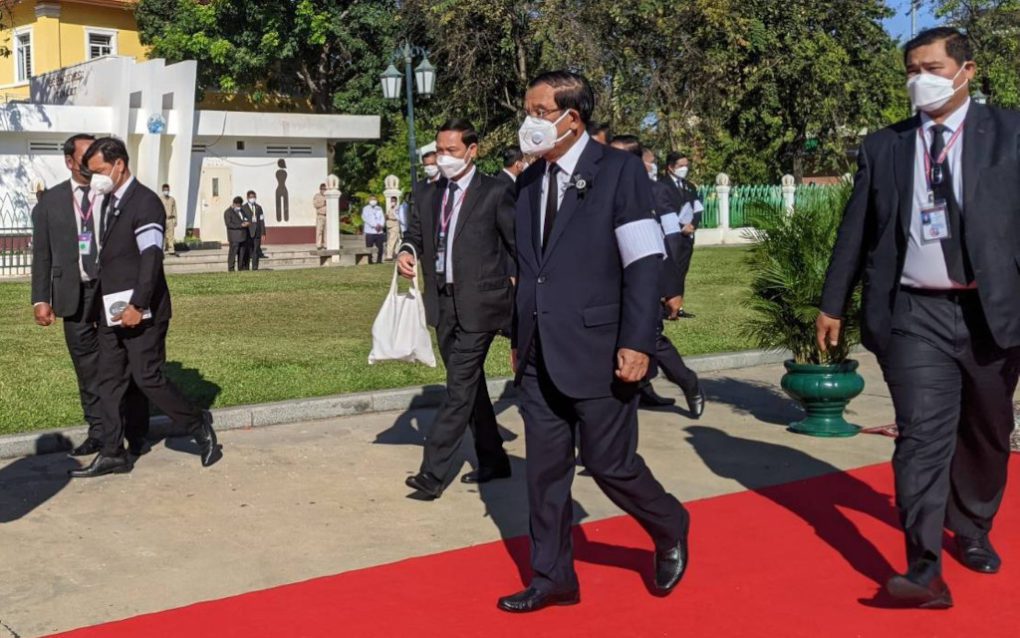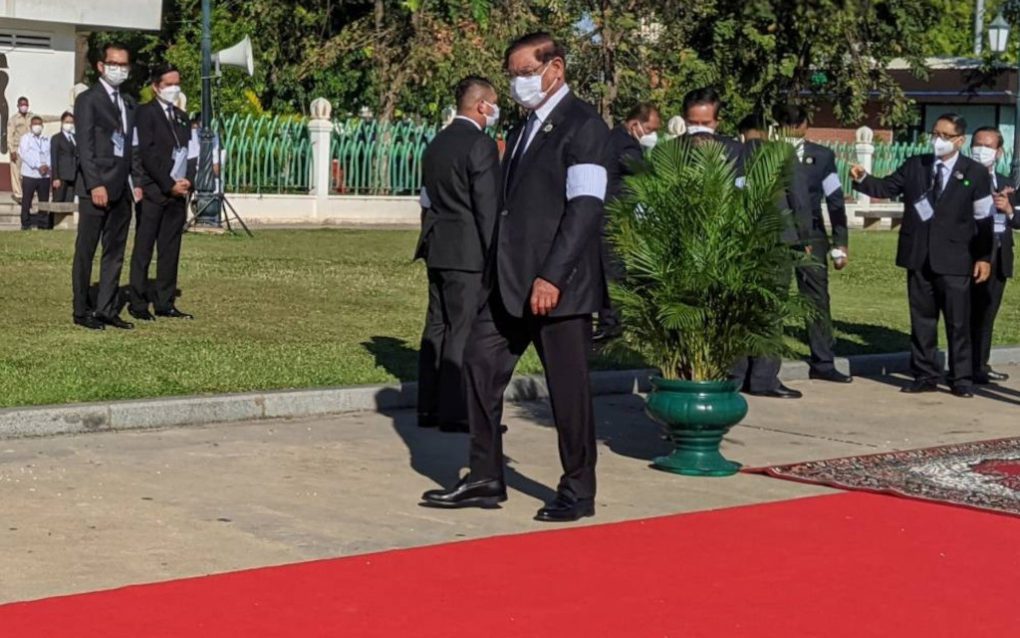 8 a.m.
Hundreds of funeral participants accompanied the body of late Prince Norodom Ranariddh in Phnom Penh this morning as he was carried from his home in Daun Penh district toward Wat Botum.
Lines of mourners in white robes followed behind a funeral float carrying Ranariddh, which passed from Street 214 to Norodom Blvd., then onto Sihanouk Blvd. and Sothearos Blvd.
Ranariddh, elected the country's first co-prime minister in 1993, died in France on November 28, and was brought back to Cambodia on Sunday.
Members of the royal family and government officials paid their respects earlier this week while his body was kept at his Phnom Penh home.
The former prime minister had been ailing in France since he suffered a car accident in Preah Sihanouk in 2018 that killed his wife Ouk Phalla.