Salt flats workers say they are barely earning enough to keep their children in school, fueling fears that they will have to pull their children from school — much like their parents did decades ago.
For the last few years, salt producers have said the sector is not financially viable, leading to the sale of salt farms along the Kampot coast. The Industry Ministry has tried to prevent these sales and the government set up a working group last year to revive producers' fortunes, but to no avail.
Around five kilometers from Kampot town, workers on the salt flats told VOD that the measly pay they get for the rigorous work was often not enough to support their families, so children will drop out of school to cut costs and sometimes join parents in the field.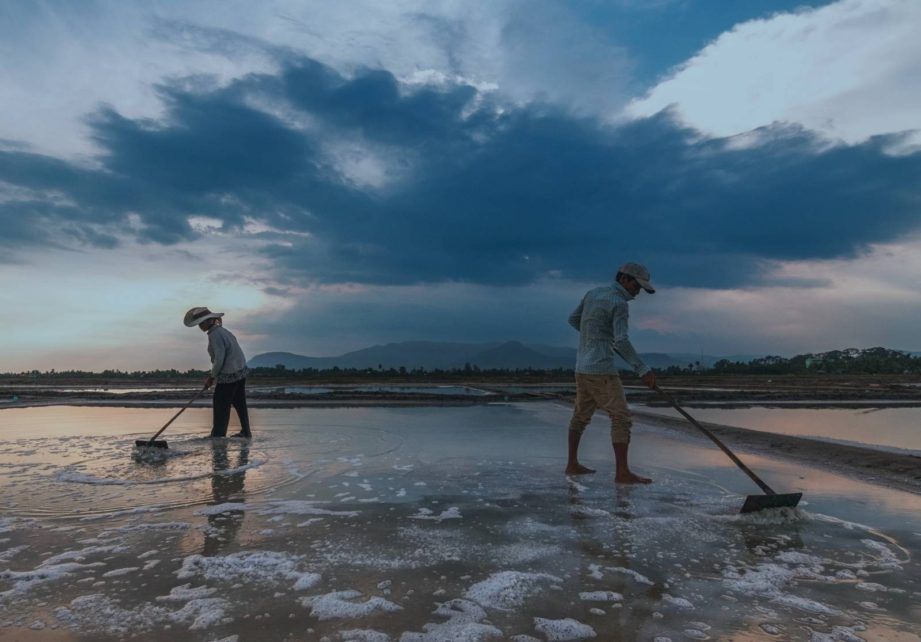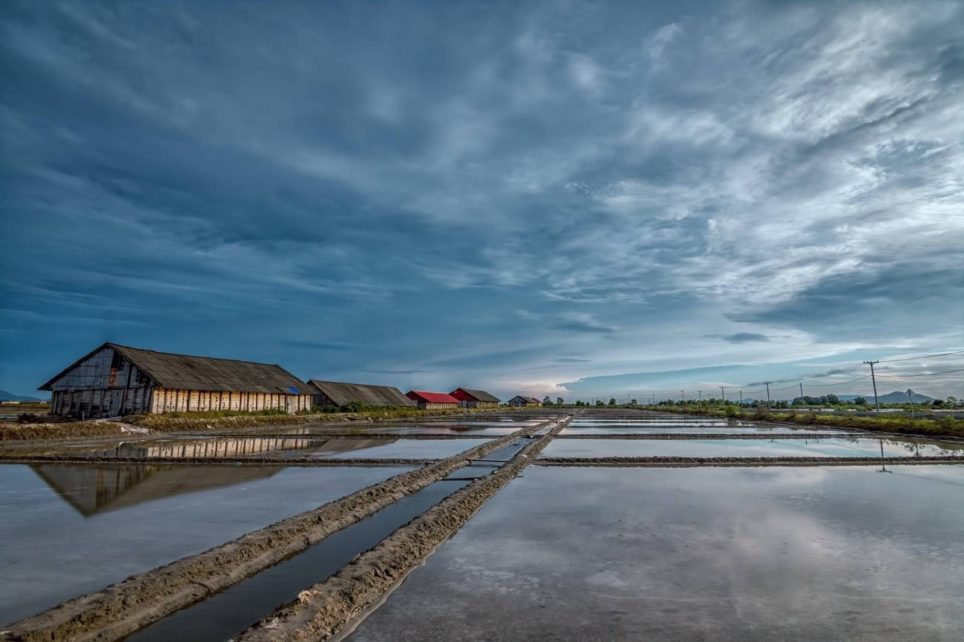 Huon Phearum is a foreman at a salt-producing facility, and he said the industry hasn't changed much since his childhood, when he started working on the salt flats at age 10.
"If their parents are still able to work, they let their children continue to study, [but] if their parents are unable to work, they let their children stop studying in grade 3 or grade 6," Phearum said.
The salt production foreman said workers can get anywhere between 15,000 to 30,000 riel, or up to $7.50, a day, but their income relies on the weather, which has proven unpredictable in a changing climate.
Most harvesting is done in the dry season when the salt flats are flooded, dried under the searing sun and the salt scraped up by workers.
"With such salaries, it cannot support the whole family which is [already] under debt from the boss and bank," Phearum said.
Sang Phall Lay is one of the indebted workers. Medical costs and the birth of a baby had put the family in financial straits.
"My family is really poor and it is difficult," he said. "Part of the income is used to support the family and part of it we need to support children."
The 32-year-old worker said he can't guarantee his children will be able to complete their studies on his current salary.
"I am really worried and afraid if I can afford to support my children in the future. I am not sure till what grade I can afford for them to study."
Kheng Keo, 30, was pulled out of school in grade 3 to help her mother collect salt. After working the salt flats for close to 20 years, she said salaries were still meager and not enough to support a family through the year.
"For the whole dry season, we each could earn at most between [$730] to [$980]," she said, adding that they had to find other work during the wet season.
Salt production owner Khan Nary did not agree with workers. Even if the workers were working under direct sunlight, he said salaries were higher than factory work, as workers could earn up to $300 a month.
"Regarding the salt fields, work is a bit hard but it is easy to get the money. Just do it immediately in the morning, get [the money] in the evening and the labor wage is also high."