Seven people died and more than 30 others were hospitalized this week in Banteay Meanchey province after drinking a methanol-laced, locally-made wine product, which officials have blamed for the spate of apparent poisonings.
Some 34 people have been hospitalized after drinking "Taing Kuoy," which is sold in a half-liter plastic bottle with a label describing it as a traditional Chinese herbal wine with supposed health benefits, Health Ministry spokeswoman Or Vandine said late Friday.
Two people were sent to Siem Reap Provincial Hospital and were in serious condition, at least 25 were stable at a hospital in Banteay Meanchey and two others were being treated at home after drinking the wine product, said Roeun Sothy, head of the provincial health department's technical office.
The seventh victim died on Thursday night, he said.
Another official said a case of 12 bottles retails for about $2.
The provincial administration said in a statement on Thursday that all vendors must suspend the sale of Taing Kuoy throughout Banteay Meanchey until further notice.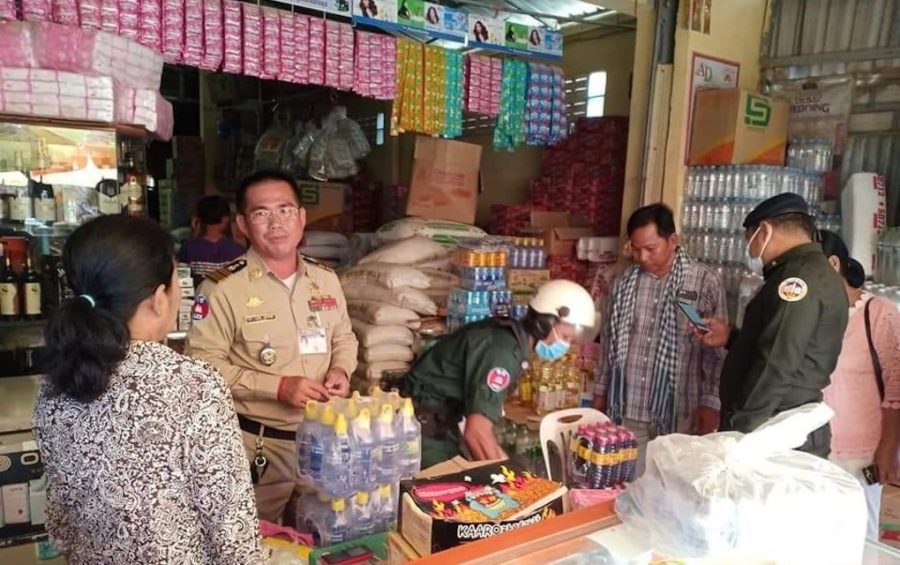 Sothy said preliminary test results showed that the liquid had a methanol concentration of about 10 percent. Methanol is a non-drinking alcohol, which is mostly used to make fuel, solvents and antifreeze.
"The real reason [for the deaths] came from this wine because the initial result from the laboratory in Phnom Penh showed that it has a high methanol level," Sothy told VOD.
Most of the people who became sick after drinking the wine had attended a funeral ceremony in Poipet City on Tuesday, according to the health official. Most of the victims were construction workers or other laborers who he said were encouraged to buy the drink due to the low price and bottle label claiming it was good for one's health.
The Health Ministry's Communicable Disease Control (CDC) Department said in a statement on Thursday that wine remained a main contributor to the nation's food poisoning cases, including deaths.
In 2018, nine people died in 203 cases of wine poisoning in Kratie and Kampot provinces, the CDC said. Wine poisoning deaths from 2015 to 2017 declined from 33 to two, according to the department.
Nhil Bunthoeun, director of the provincial industry department, said his department's officials and local authorities began seizing bottles of the product on Tuesday, and would continue to do so over the weekend, after health officials raised suspicions that the deaths and illnesses had resulted from the wine.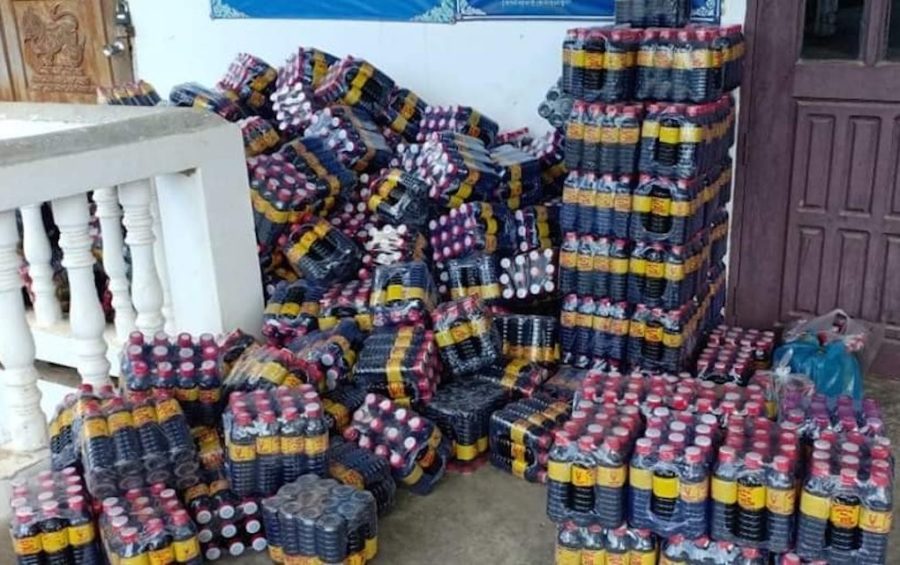 As of Friday, Bunthoeun said more than 92,000 bottles were collected from 112 locations, including depots, stores and shophouses.
"We are just suspicious but we don't know yet [if the wine killed them]…because the result of the [final] test has not been released," he said, explaining that bad food could have also been behind the deaths, but he could only collect the wine.
Bunthoeun said authorities would investigate whether the products in question were counterfeit, since they were sold in plastic bottles without clear expiration dates and the manufacturer, who started producing the wine in 2014, had no known company office or production site.
"It was produced with such bottles and the price is too cheap, cheaper than pure drinking water." the official said.
"The wholesaler might secretly produce so I am secretly investigating," he added.
Industry Ministry officials are tasked with inspecting manufacturers every three months or more if needed, Bunthoeun said. He said he could not confirm whether ministry officials conducted frequent inspections.
The ministry spokesman declined to comment on Friday, saying he was busy in a meeting.
"We inspect by technical standards but some sellers who want to profit more make their own mixtures," said Bunthoeun, adding that there were not enough officials to oversee all unscrupulous manufacturers.
Provincial police chief Ath Khem said authorities were questioning people who got sick after drinking the wine and their families to find out where and when they bought it and who made it.
"Our intention is aimed at finding the owner of the wine-manufacturing shop," Khem said.
He later said that police had already determined who the manufacturer was but he declined to provide a name to VOD while authorities were investigating. Khem said the owner had a license and had produced the product for about five to six years.
"If the test or inspection finds that the problem is because of wine poisoning, there must be punishment," Khem added.