Residents around Boeng Tamok returned to gather at the prime minister's cabinet office after they said their attempt to submit a petition resulted in the document being sent back to district officials.
The residents are concerned about being evicted from land they live on in northern Phnom Penh adjacent to Boeng Tamok, which is being filled up. The government has issued multiple sub-decrees giving away land to well-connected companies and individuals, as well as state institutions.
Residents living along the banks of the lake have been petitioning different levels of government and submitted a petition to Hun Sen's cabinet representative office at Wat Botum on Wednesday. But when they returned home, district officials told them that the petition had been forwarded to the district, according to the residents. Residents have accused district and commune officials of dismissing their concerns.
So the residents returned on Thursday to Wat Botum to insist on the prime minister's intervention. Prak Sophea, a representative for 250 families, questioned the transfer of the petition back to the district, and said residents only wanted equal development that left them with dignity.
"I am thankful for development, but don't develop over our shelter. Please make sure that there is equal development between officials and people," she said.
She rejected that they were being incited by NGOs to protest the lake filling, and questioned how tycoons who never lived there were getting land but residents who had been there since the 1990s were potentially facing problems.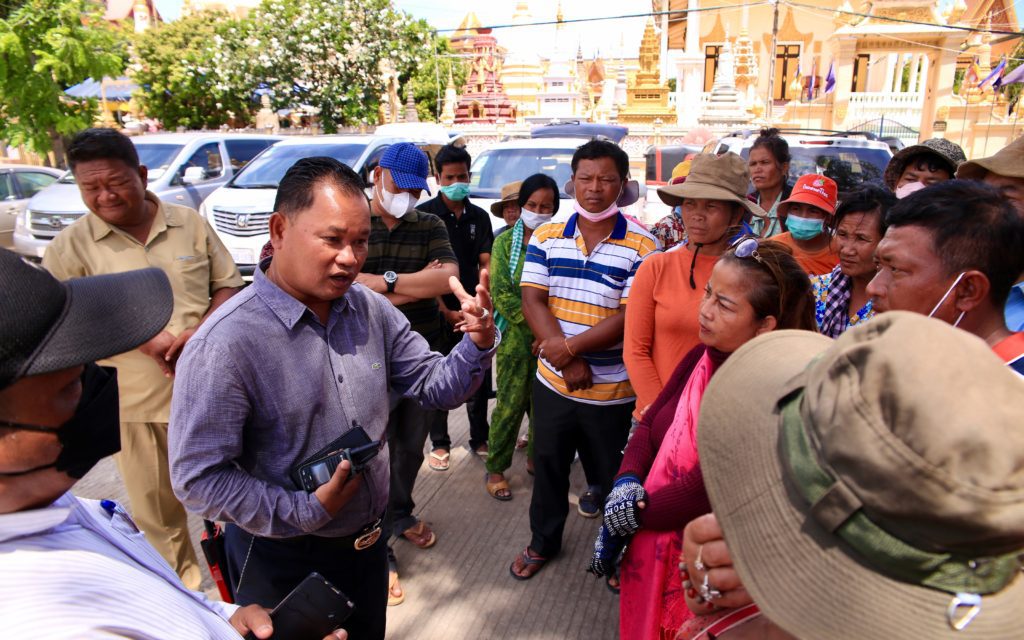 Soeung Srey Soth, a Tamok resident, said she had never run afoul of the authorities but if she lost land she would continue to protest.
"If there is no solution, I will come to protest and till I meet samdech puk directly," she said, referring to Hun Sen as a father figure. "If they fill up the land and affect the houses of the children, the children will struggle till [we] die on the site. I will struggle with the authorities."
Phnom Penh deputy governor Met Measpheakdey could not be reached for comment and Prek Pnov district governor Sok Sambath declined to comment.
Additional reporting by Ouch Sony