The CNRP has always been a means to an end: challenging the government and giving the people a voice, say opposition politicians who stand apart or have broken from the outlawed party. For them, waiting — whether for the international community to save them, or for popular party co-founder Sam Rainsy to return — is no solution.
After three years without a viable opposition, they say the old vehicle of the CNRP should be left aside to give people with grievances a chance to participate in politics again.
But their ambitions are modest, and analysts doubt whether any new party could realistically gain any traction or ever be more than token opposition.
Radio broadcaster Mam Sonando, president of the Beehive Social Democratic Party, announced over the weekend an alliance with Nhek Bun Chhay, president of the Khmer National United Party and a general who clashed with Prime Minister Hun Sen in the 1990s, and Kem Rithysith, the brother of murdered political analyst Kem Ley and president of the Khmer United Party.
Sonando said someone needed to hold the ruling CPP accountable.
"So the three parties must unite to solve social issues," he said, "but not to be prime minister."
He said one seat in the National Assembly would be enough — it would give him the opportunity to inform Hun Sen about the people's suffering.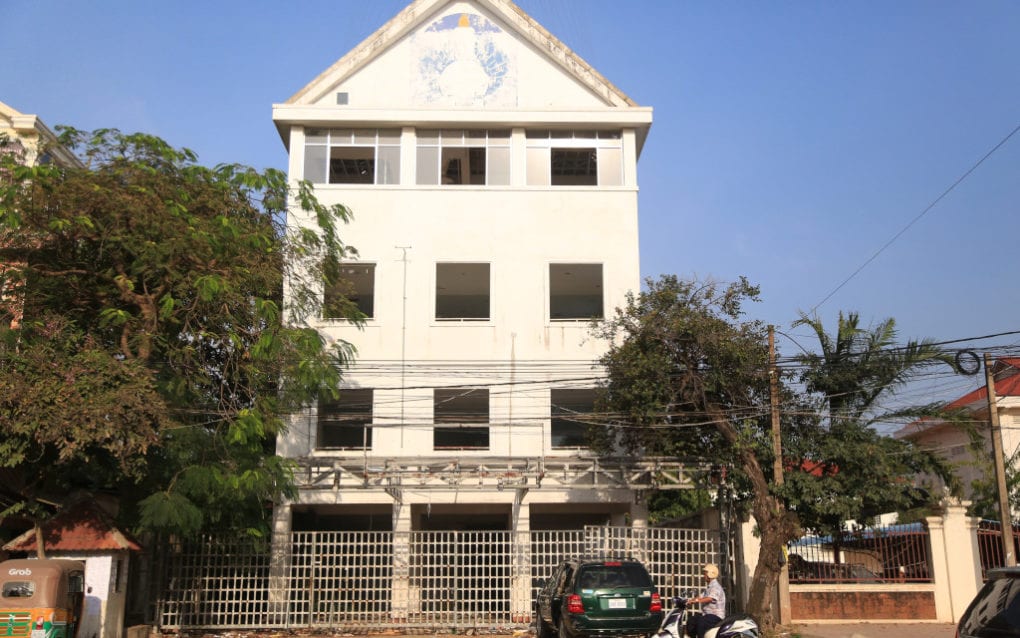 The CNRP was dissolved in 2017 — three years ago Monday — after winning 3 million, or 44 percent, of the votes in that year's commune elections. Without a major opposition challenger, the CPP swept all 125 seats in the National Assembly in the following year's parliamentary election.
Sonando, Bun Chhay and Rithysith's parties together received just over 3 percent of the vote in 2018.
Without opposition politicians in parliament, the government set up the Supreme Consultative Council, a body made up of representatives of minor parties to give them a platform to raise issues.
Sonando said the council had looked into land disputes and learned of several instances of "systemic" corruption. Having a seat in the National Assembly would let him push more strongly, especially on corruption, he said.
"Samdech has not resolved it yet because those who are corrupt are his subordinates, and who among them dares to criticize each other?" Sonando said, using an honorific for Hun Sen. "So the corruption takes deep root and makes people suffer without Samdech knowing it."
The council and the alliance between minor parties weren't a complete solution, but they were something, he said.
"I want to ask [the CNRP], what have you done so far?" Sonando said. The CNRP "only urges people to go to prison."
Nearly 200 CNRP supporters have been summoned for court questioning in recent months for continuing to show support for the disbanded party, while dozens have been imprisoned.
Most of the party's senior leaders now live abroad, notably party co-founder Sam Rainsy in exile in France. When Rainsy promised to return to the country last year, nearly 100 CNRP supporters were charged with plotting, and about half of them were put in jail. He was not able to board a flight from Paris.
He has made the same promise again to return this year, though without specifying a date of return.
"They fight with each other. … They tear down, curse, incite and label each other and use their legs to stop the boat from moving," Sonando said of the CNRP and its endless conflict with the CPP.
The CNRP, created as a merger between the Sam Rainsy Party and Kem Sokha's Human Rights Party, has itself long been seen as an at-times unsteady alliance between two factions.
While Rainsy has escaped several court sentences against him by remaining in France, Sokha was arrested in 2017 and remains under court supervision. Rainsy has repeatedly attacked Hun Sen on his Facebook page, but Sokha has preached "national unity," tolerance and "abandoning insults."
'The CNRP Was a Means'
In recent months, he has begun traveling around the country, and recently met Yang Saing Koma, a co-founder of the minor opposition Grassroots Democratic Party (GDP).
Koma said on Monday that he posed some questions to the CNRP co-founder early this month about Sokha's and the country's political future when the two met with farmers in Pursat province.
Koma said he took the opportunity to start a discussion with Sokha "to see what he thinks about the future of democracy in the country, and what can we do together when he's free."
"I don't get any answers [from him]. [I] just let him think about it," Koma said.
"I keep emphasizing my idea, my vision. There is no better way than participating in elections, with or without the CNRP, because we have to find an alternative way to restore pluralism in society," the GDP leader said.
"We know it's not fair for [Sokha] or for the CNRP, but if the situation continues like this, you cannot get the CNRP back," Koma said on Monday.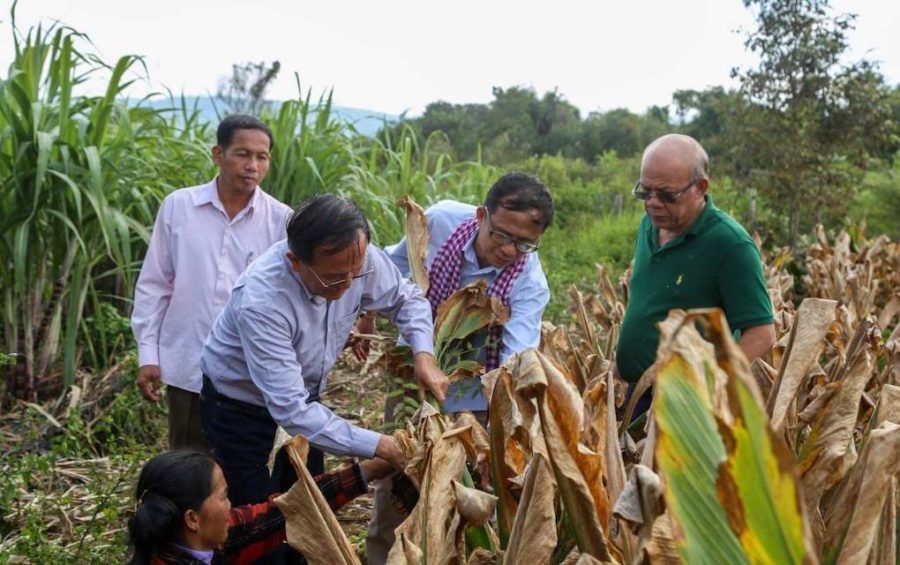 Outside his conversation with Sokha, Koma said he continues to ask probing questions to former CNRP leaders and supporters: If you cannot have your party back, but you can start a new party, or back another one, and participate in elections, will you take that option?
If Sokha is free, what should he do? If he is not free, what should he do?
Koma said he had not asked Sokha whether he would ever start a new political party or ally with the GDP. Koma said both men still had to do their homework.
"I know his situation," he added, referring to Sokha's court restrictions, which ban him from political activities.
Koma said that it was a question for the public, other CNRP leaders and the international community as much as it was for Kem Sokha.
"They have to do something" and not maintain the same situation of the last three years, according to Koma. "Focus on free and fair elections in 2023."
"You cannot stay home and wait for the international community to change something," he said of the CNRP, which regularly speaks of their efforts of lobbying Western governments for support.
In addition, Koma said the scenario of waiting for people to mobilize for the CNRP was unfavorable.
Citing recent protests at the Chinese Embassy and concerning border issues, which saw minimal demonstrators take part, Koma said the party needed better organization and planning.
Continued demonstrations, as they have been, were "not a good strategy," Koma said.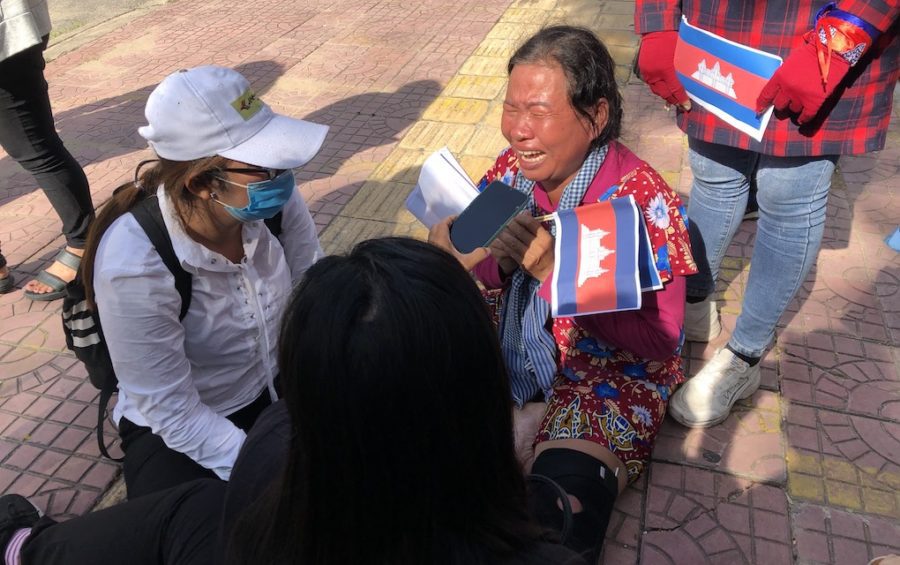 Koma said Cambodians should look toward the 2022 commune elections and 2023 national elections. People needed to be educated about local government, their representatives and what powers and duties elected officials have.
"Democracy is not about waiting for one person to solve your problem," he said.
"The best way is to compete again in 2023."
According to the GDP politician, forming a new party or backing another was not the same as forfeiting.
"It's not giving up. It's just choosing a different way to go forward," he said.
"Sometimes you have to give up in order to go ahead."
Forming a new party or mobilizing people to support another, like the GDP, was perhaps "not the best way, but there's no better way," Koma admitted.
Like rowers in a Water Festival boat race need a boat to compete, voters need a party to vie for political power, according to Koma.
"The CNRP was a means," he said.
"So why don't you find the boat and then you compete?"
Finding a Way to Compete
Ou Chanrath, a former CNRP lawmaker among about a dozen to have their political rights reinstated upon request to the government, said the country was suffering without an opposition and needed to find a way forward.
"In every country, when they lose the opposition party and there is only a single party, it actually causes harm," Chanrath said.
People's rights and freedoms were being violated, and there was economic pressure from the international community, he said, referring to the E.U. partially suspending trade preferences with Cambodia this year over rights violations.
"It is a loss for Cambodia, both politically and economically," he said. "There are more human rights violations than when the CNRP still existed."
But the CNRP seemed to still only be waiting for more help from the international community. Foreign governments had already played their part, including by putting economic pressure on the country, he said.
Now, it was up to the Cambodian people, Chanrath said. Opposition supporters needed to find a way to compete in elections in 2022 and 2023.
"I don't expect that the ruling party will soften its behavior to let the CNRP live again." Chanrath said. "Our people should change their mindset about participating in politics — [they] cannot just wait for one or two individuals."
It had been three years since the CNRP's dissolution, and the likelihood of its return was dwindling all the time, he said.
People should gather to create a new party based on the spirit of the CNRP, he said.
However, others questioned how any new party could be successful where the CNRP failed.
Political analyst Em Sovannara said he doubted that new parties could replicate the public support the CNRP enjoyed.
"The new party or politicians who create a new party do not have enough political value [in the eyes of] people to support," Sovannara said. "[They] cannot have the political strength or value [needed] to compete with the ruling CPP."
Nineteen parties had challenged the ruling party in 2018, and they failed to win even one seat, he said.
Sovannara added that there was still more the international community could do, and it was premature to say the party had no hope of returning.
"We dare not say it's finished or not finished. It is up to how strong of a foreign policy the opposition party has, to push the international community to support it," he said.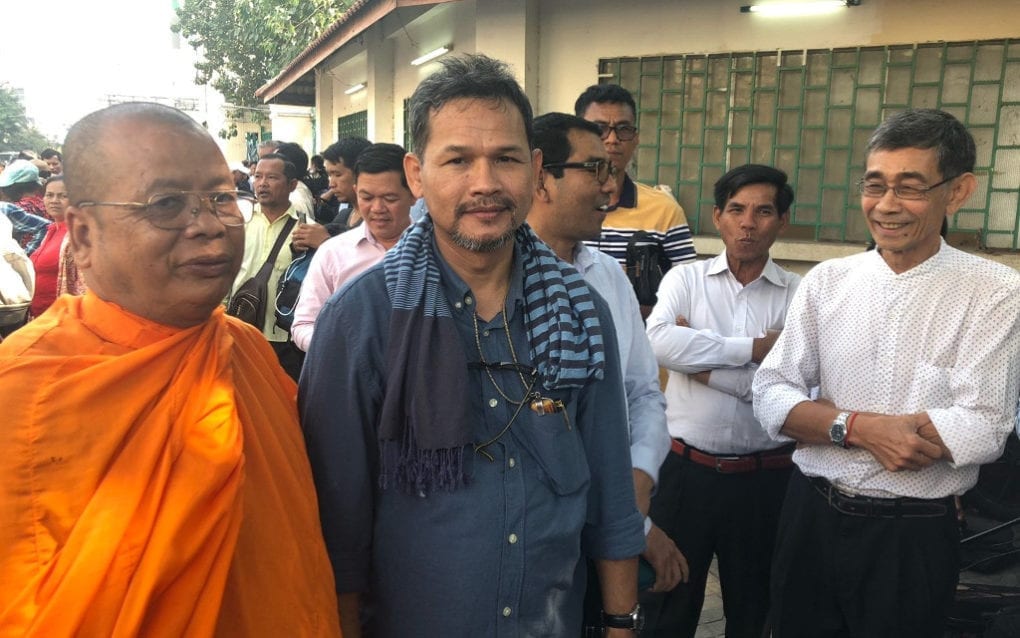 Meach Sovannara, a former CNRP lawmaker, also said it was unlikely that any new party could gain enough support.
"The important thing is the popularity of the leader," Sovannara said.
A new party could be successful only if Rainsy or Sokha supported it, he said.
But he said he still hopes there could be a new opposition. The current situation of protests and campaigns leading to arrests served no clear strategy, he said.
Sovannara questioned how successful a protest could be when led by leaders outside the country. Meanwhile, Sokha, who was in the country, could not speak up due to court restrictions.
The number of protesters needed to grow; when there were hundreds of thousands of people rallying, there can be a negotiation, he said.
Nevertheless, the dissolution of the CNRP still meant that 3 million voters have been left hopeless, he said.
"The level of democracy and human rights flowing [through society] is getting smaller and smaller. It makes people lose their right to expression and lose the rights of people as voters," he said. "It is worrying."
Additional reporting by Nat Sopheap