Two-thirds of Tonle Bati lake — a popular weekend getaway — will be filled in by a developer, official documents show, as three other lakes in Kandal and a further area on Phnom Penh's Boeng Tamok have been privatized by Hun Sen's decree.
A tranche of government documents released Wednesday, but which date from February and March, show the privatization of 12 more plots on public water bodies, plus the reclassification of a state forest to private land in Preah Sihanouk.
Tonle Bati lake, which straddles Kandal and Takeo, will be reduced by 222 hectares handed to an individual named as Srun Bunleaph, according to a March 2 decree. A further 46 hectares of Boeng Trea, in Kandal, is further transferred to Bunleaph.
An attached map shows that Tonle Bati, which the Information Ministry has touted as a "well-known cultural tourism resort" 40 km from Phnom Penh, will be filled in from the edges to leave a narrow strip in the middle.
The lake currently features restaurants with wooden gazebos on stilts over the water and an ancient temple site.
"This is really disappointing. This is public land," said one resident, Seng Dara. "A lot of my district fishes around the lake."
A local restaurant owner who only gave her name as Pov said residents didn't want the type of development that would take away their land.
"My village chief came and took my name and asked how much land I owned. And he told me that they want to develop here and make it into a tourist site with a beach. And we said the people could do it too, without taking our property," Pov said.
Bati district councilor Hang Vay said he had heard about plans but did not see the documents. Takeo governor Ouch Phea said he was busy in a meeting, while Kandal governor Kong Sophorn did not pick up his phone. Takeo spokesperson Meas Uy directed questions to the Agriculture Ministry, but Takeo provincial agriculture department director Nhep Srorn said he was busy and his Kandal counterpart Bun Tuon Simona said the governor, Sophorn, should answer questions. Agriculture Minister Veng Sakhon could not be reached.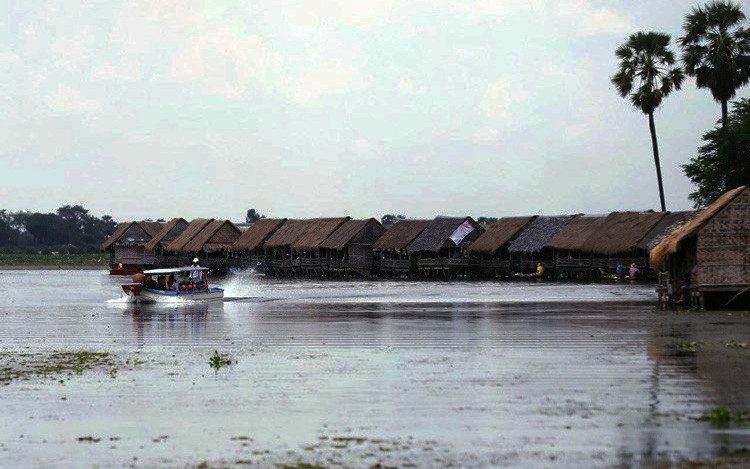 In the other documents, 39 hectares of a lake in Takhmao's Roka Khpos commune and 196 hectares of a lake in three communes in Khsach Kandal district were privatized, without specifying the recipients.
For Phnom Penh's Boeng Tamok, eight plots ranging from 0.2 to 3 hectares, for a total of 38 hectares, were handed to two people, Ho Sithivoan and Seng Socheata. The lake has already been extensively privatized and filled in.
Finally, the government also privatized around 3 hectares of land in Preah Sihanouk's Stung Hav district in a decree signed by the prime minister on March 2. The land, which was declassified from forest cover, was transferred to an individual named Chea Sokleng in O'Tres commune.
O'Tres commune chief Hak Meng and Stung Hav district administrative official Prom Vireak declined to comment.