The morning after she was laid off from a garment factory on the outskirts of Phnom Penh, Pen Mara arrived at work to beg for her job back.
It was September 2020, and the 36-year-old had spent the past two years racing to fill up to 300 packages of clothes an hour for brands like Puma and American Eagle. Exhausted by the grueling pace, she and four other colleagues had recently started forming a union.
Cambodian labor law prohibits employers from considering union affiliation or participation in hiring, promotion or dismissal decisions. That week, all five workers were told that the Covid-19 pandemic had forced the termination or non-renewal of their contracts.
As she walked up to the entrance of the factory, Mara saw each of their photos — including her own — mounted on the fence outside for everyone to see, she said. The images were a clear warning to the factory's some 1,000 other workers, Mara said.
Mara said other workers had been fired during subsequent rounds of layoffs, but none of those workers had their photos pinned to the factory fence.
"The factory ended my contract not because of Covid-19, or because they didn't have work for me — but because we joined the union," Mara told VOD.
Worker advocates say her case is part of a broader pattern of pandemic union-busting in Cambodia with few avenues for recourse. Since the start of 2020, one of the nation's most prominent unions, the Coalition of Cambodian Apparel Workers Democratic Union (CCAWDU), estimates that roughly 350 union leaders and active members have been dismissed under the guise of Covid-19, comprising about one-quarter of approximately 1,400 cases of alleged union-busting since 2015.
Experts say it's unclear whether union-busting increased during the pandemic because of a lack of centralized data tracking the phenomenon. But as Covid-19 became the standard excuse for dismissals, labor leaders found it increasingly difficult to negotiate with employers and reinstate workers who they argue were unfairly terminated — some of whom have now been jobless for almost two years.
"This period has provided the employer more power to continue to avoid responsibility that they're supposed to have," said Kong Athit, president of CCAWDU. "It pushes us back almost 10 years."
A 'Sneaky' Trend
Union-busting in Cambodia's garment factories long predates the pandemic and has historically been characterized by the dismissal or bribery of small groups of leaders, said Sabina Lawreniuk, a University of Nottingham research fellow specializing in Cambodian garment industry.
The Covid-19 pandemic upended that formula of pushing out targeted pockets of leaders. As Western retailers canceled orders and factories shut down, about 100,000 of the country's 800,000 garment workers were put out of work by May 2020.
A "sneaky" trend emerged in the following months: While some started returning to work, those in independent unions were not called back, Lawreniuk found in recent research interviewing 200 workers across 20 garment factories. Often, the workers were under three- or six-month contracts with no protections once the term expired.
"The way it works is quite sly," she said. "They can say, 'We're not discriminating against union members, we need to downsize.' But what happens is that the non-unionized members get recalled and the unionized members don't."
At Quint Major Industrial factory outside Phnom Penh, for instance, layoffs of more than 150 people in June 2020 prompted CCAWDU to allege unlawful discrimination in letters to one of the factory's clients, German shoe giant Adidas.
In an investigation, Adidas found no evidence of discrimination because "the pool of dismissed employees included both unionized and non-unionized workers," it wrote in a report at the time, adding that the union had "a lack of compelling evidence" to present to the Ministry of Labor. (In an email, an Adidas representative said that the factory is no longer part of its supply chain but did not explain why.)
German athletic brand Puma, another client, said that it has hosted negotiations with the factory and an external mediator but has not yet reached a mutual agreement. A lawyer for QMI Factory has previously denied the allegations.
Unionists allege similar tactics at Phnom Penh's NagaWorld casino, where union workers made up about 1,100 of 1,300 dismissals last year. Monthslong protests outside the casino have wrought international attention and led to multiple rounds of violent arrests; NagaWorld has continued to blame financial impacts from the pandemic.
"To take someone to court or some kind of arbitration setting without hard evidence like emails or a smoking gun — it's very hard," said Wim Conklin, country program director of worker rights organization Solidarity Center. "An employer can say it's a coincidence."
Ken Loo, secretary general of the Garment Manufacturers Association in Cambodia, said that he would not comment on specific anecdotes but that he "cannot support such a generic accusation that they've made across the board."
If employers were really using Covid-19 as an excuse for laying off unionists, CCAWDU's estimate would be much higher than 350 workers, he said, and called on the union to "show me the proof."
"It's easy to accuse. Therefore the bar in terms of evidence you have to provide — to substantiate such an easy allegation — has to be set high," he said, adding, "You don't have baseless accusations and expect people to fall in line and spend time and resources and investigate every single allegation you make — 'I think, I feel,' you think, you feel, therefore you are? That's not how things work."
Few Ways to Fight Back
In the past, unions have put public and private pressure on international brands to help with disputes. But labor leaders say that economic pressure has led to factories being less likely to have brands as long-term clients, making private negotiations between unions and brands more difficult.
CCAWDU has been unable to permanently reinstate a single active union member out of the approximately 350 that were dismissed, as compared to a 70% success rate pre-pandemic, according to president Athit.
Doem Khley experienced the fallout firsthand. The 34-year-old moved from Kandal province in 2019 to work at the Greenfield Industry garment factory. In June 2020, Khley was among five union leaders told that Covid-19 impacts had forced the non-renewal of their contracts shortly after they began forming a union.
For 10 hours a day, Khley said, he was expected to iron at least 60 pieces of clothing an hour — about one per minute — no matter how thirsty or tired he was. If he missed the target, he'd be called in for questioning and berated. But if he made it, the target would increase to 70 or 80 pieces of clothing an hour.
Creating a union felt like the only way to demand better treatment, he said, because management never listened to workers' explanations.
"I couldn't stand the blaming and questions," he said. "They don't care."
After his dismissal, CCAWDU complained to one of the factory's brands, London-based Arcadia Group, which Athit said helped Khley and other unionists return to work. But Arcadia was placed into bankruptcy protection in November 2020, and just four months after he was rehired in March 2021, Khley was dismissed again.
Arcadia could not be reached for comment; another buyer, Irish retailer Dunnes Stores, did not respond. A factory representative did not respond to a request for comment.
Khley's wife, who had been a stay-at-home mom, has since taken a job at a different garment factory while he chases down construction work or stays home with their 1-year-old baby.
"All I can say is it's difficult," he told VOD.
Mara, the worker who saw her photo mounted to the fence of her workplace, has never been reinstated. A representative for former client Puma said it facilitated conversations between the union and the factory, IK Apparel, but ended its business there in February "since no agreement could be reached despite our effort and actions." The factory did not respond to a request for comment.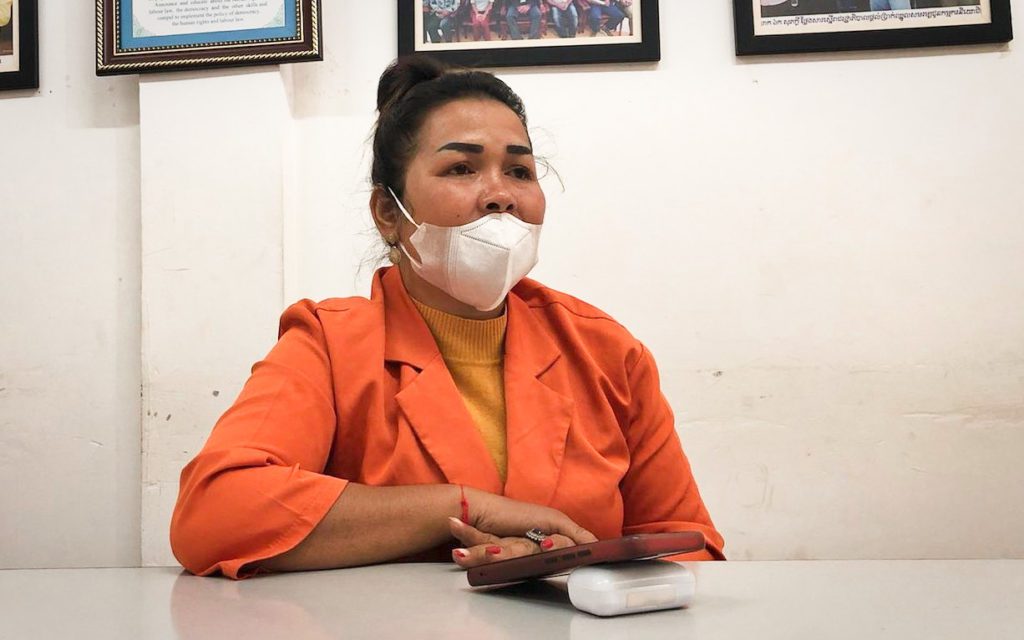 Patrick Lee, a legal consultant with the Center for Alliance of Labor and Human Rights, railed against what he described as brands' overall disinterest in meaningful intervention.
Garment factories are often home to multiple unions, some of which may be aligned with the employer or Cambodia's ruling party. In order to raise a collective dispute, a union has to have "most representative status" involving a certain proportion of membership — a difficult threshold for most independent unions that makes brands an important alternative to speak out.
"Brands have been really, really weak, just consistently hiding behind these decisions from the Ministry of Labor," Lee said. "It's just willful ignorance."
A Ministry of Labor representative did not respond to a request for comment.
Eroding Power
Labor advocates fear that rebuilding membership after two years of union-busting, factory closures and layoffs will take years.
Already, garment unions were struggling to maintain their footing after the passage of a widely-criticized 2016 law that gave them burdensome registration and reporting requirements. The pandemic has not only eroded membership but also the perception of union strength.
"We lost a lot of power and we need to really find a new strategy to reorganize," Athit said. "I still am optimistic about that, but … Covid has pushed us back very significantly."
Lawreniuk found in her research that the pandemic's economic hardship has made workers hesitant to organize in ways that could jeopardize their jobs. At the same time, the NagaWorld arrests and detainments have shown that violent police action against strikers is "not an empty threat," she said.
The Cambodian government has justified its actions against Naga protesters as Covid-19 precautions, prompting condemnations from Human Rights Watch and U.N. independent experts.
Rising authoritarian pressure has also made alliances between opposition politicians and unionists riskier. Despite the upcoming commune elections in June, "not a single one of those opposition parties have ever said a word on the issues on NagaWorld, the issues facing workers and trade unions during the pandemic," Lee said.
"Because they've been silent, there's no political pressure on the government to change things," he added.
Jobless workers say they have been unable to find employment at other factories and are instead fending for themselves. Since her dismissal some 18 months ago, Mara and her husband have relied on per-diem construction work and a microfinance loan, but it's not enough to make up for the $250 she made monthly at the factory.
Without funds for transportation or school fees, her teenage son dropped out of school in Phnom Penh and went back to their Kampong Cham hometown, earning just 10,000 riel every day farming.
Mara hasn't been able to scrape together enough cash to visit home for family celebrations or weddings. Yet she said she has no regrets.
"I still want to have a union," she said.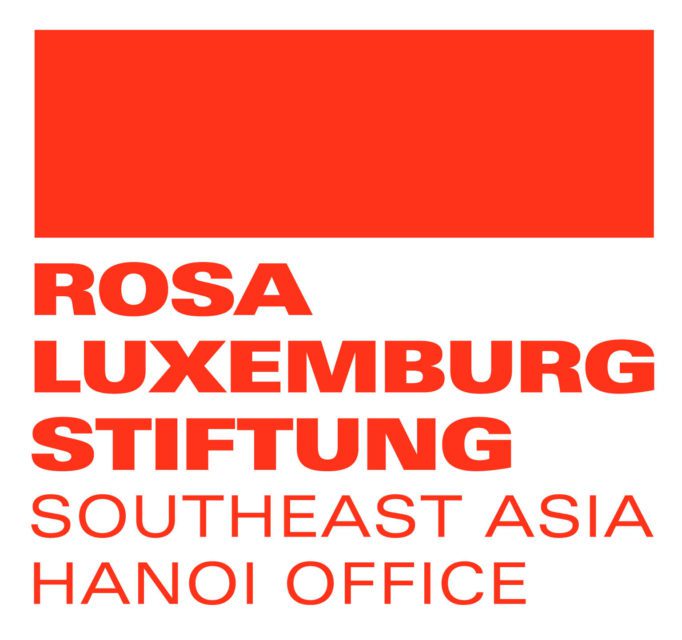 This article is produced with the financial support from Rosa-Luxemburg-Stiftung in Southeast Asia via its Hanoi office.