The Phnom Penh court on Thursday sought ways to streamline the mass trial of more than 130 opposition supporters in the face of missed names, crammed-in defendants and complaints that the accused had no information about what they were accused of.
Less than a quarter of summoned defendants turned up for trial on Thursday, but no testimony was heard or evidence presented as the court took two hours to take attendance, discuss combining four cases into two and push back the trial to next year.
The trial involves charges of incitement and plotting against supporters of the CNRP, the main opposition party that was controversially dissolved in 2017.
Health measures were strict entering the courtroom: repeated hand sanitizing and temperature checks upon entry, and requirements for social distancing when seated.
But when the defendants entered the room, there was no space — they were squeezed together, and some were forced to sit among the audience, breaking down the attempt at distancing.
VOD counted 33 defendants present, but the court announced there were 34. The court also said there were 139 total defendants, but a defense lawyer disagreed, and the true number could not be confirmed as of Thursday evening. The list includes at least four U.S. citizens.
A court clerk read out all the names of the accused to check attendance. At the end, however, some defendants stood up to say their names weren't called. Presiding Judge Ros Piseth took their names, searched various lists and fixed spelling mistakes on call sheets.
Deputy prosecutor Seng Heang spoke first: The four cases being heard should be combined into two, to make the hearings go faster, he said.
"As a good option for the implementing procedure, I ask for these cases to be combined, because the facts of these cases are linked together," Heang said.
According to court documents, the four cases are grouped by date of the alleged crimes committed, ranging from January to November last year.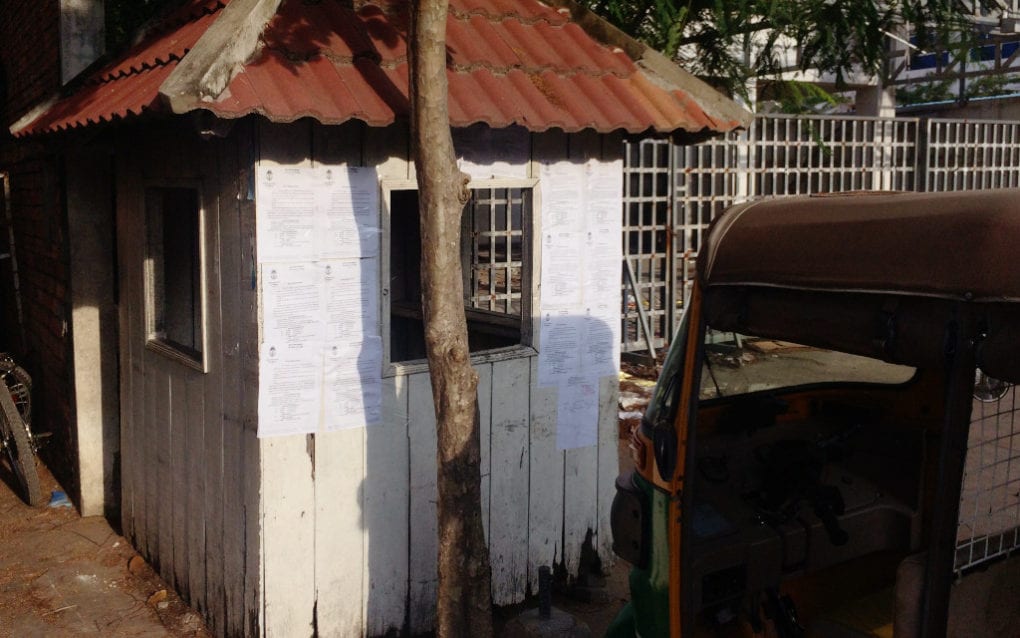 Defense lawyer Lor Chunthy said he was not prepared to combine the cases. Yung Phanith, one of six lawyers assigned to the defense by the Bar Association, agreed that he had no time to plan for and study up on combining the cases.
Chunthy and another defense lawyer, Sam Sokong, eventually agreed to the merging of cases, but asked for more time to talk through them with their clients.
Sokong added that some of his clients, despite being named as defendants, had not received summonses.
Names were posted outside the abandoned CNRP headquarters, which was not proper procedure, he said.
He also needed to be able to discuss the cases with the defendants, he said. "If there is no discussion with them, I don't think this trial will provide justice," Sokong said.
Some of the accused were overseas, and would want to find their own lawyers to represent them, he added.
Judge Piseth agreed to the motion to merge four cases to two, and set the next trial dates for January 14 and March 4, 2021.
Piseth said he hoped that this would be enough time for the accused to find lawyers and for necessary documents to be prepared and disseminated.
During the hearing, three defendants raised complaints.
CNRP member Thach Setha said he hadn't received any notice — he had merely heard on the news that he was summoned to attend.
He had also observed on Thursday that his name was misspelled on court documents, he said.
"I'm willing to come here. I want to show my innocence to the nation. I haven't been plotting," Setha said.
However, "the court has worked carelessly and unclearly," he said.
Leng Vibol, from Banteay Meanchey province's Poipet city, also said he hadn't received a summons as of the time he left home. One had been delivered to his residence on Wednesday after he was already in Phnom Penh, he said.
"I heard [my name was] posted, so I came here, but I don't know what case I'm involved in," Vibol said.
Seng Chan Theary, a Cambodian-American human rights lawyer, said she had no documents detailing the facts, times and crimes she had allegedly committed.
"I have no reports in hand. I can't respond," she said, adding that she didn't want any of the assigned lawyers from the Bar Association.
Judge Piseth said the Bar Association lawyers were a way to try to avoid delays in the trial.
"They were assigned but they try hard," Piseth said. "Their honor is important."
Outside the courtroom, So Sathya, 61, a former CNRP activist from Kampot province, said she was surprised about receiving a summons because she had not been involved with the party since it was dissolved three years ago.
"Why is there a summons for me?" she asked. Sathya said she would demand that the court produce evidence and witnesses to link her to a crime.
U.S. Ambassador Patrick Murphy said U.S. Embassy observers on Thursday had witnessed the "mass trial" of civil society and political activists, "none of whom have seen charges."
This raised "legitimate concerns about a lack of due process," Murphy said in a Twitter post.
"Is this the best way to strengthen democracy?" he added.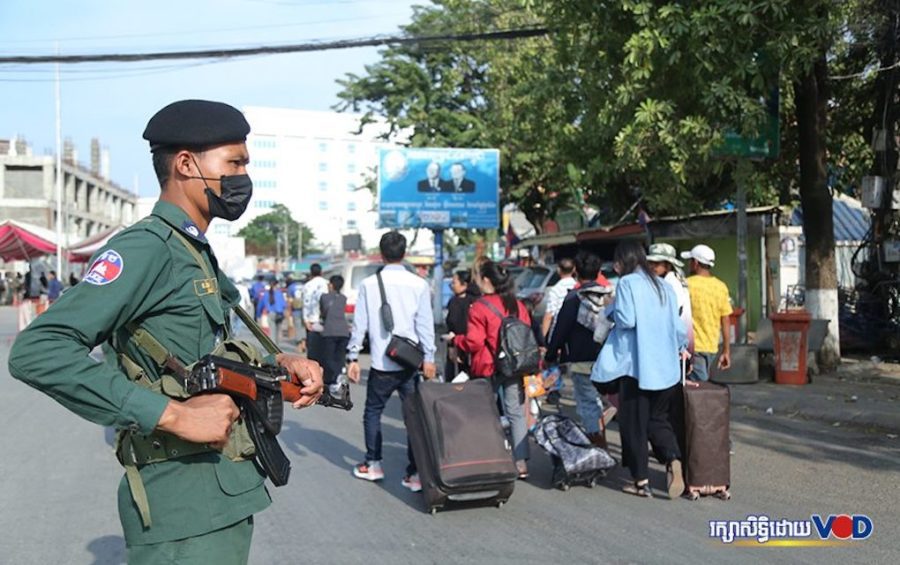 Among the more than 130 summoned CNRP supporters are at least four U.S. citizens, including three interviewed by VOD in November 2019 in Thailand in the run-up to CNRP co-founder Sam Rainsy's promised date of return to Cambodia. Rainsy ultimately was not allowed to board his flight in France.
Cambodian-Americans Daley Uy of Texas and Sam Var of Washington State, as well as Daniel Capka, a friend of Uy's who is not Cambodian, had planned to join the unrealized march with Rainsy from Thailand across the border into Cambodia. According to court documents, they were summoned to appear alongside dozens of others.
The three men could not be immediately reached on Thursday, but are believed to be residing in the U.S.
Uy, who led a group of CNRP supporters last year in Thailand, had told VOD at the time that they still supported Rainsy, despite his failure to make it back to Cambodia.
"He's been trying. That guy's been trying. He puts his life on the line, even though with all the threats that Hun Sen made to him," Uy said.
Var, a retired taxi driver, had said Rainsy could "stand up" to Prime Minister Hun Sen, adding that he traveled from the U.S. "for democracy, for change, for human rights."
The men had said their group of about 30 CNRP supporters from abroad had been held at a police station for about three hours by Thai authorities, after being stopped at a highway checkpoint. Officers didn't explain why they were detaining the group, according to Uy.
Human Rights Watch said at the time that Thai police detained Cambodians holding foreign passports and questioned them in a few instances near the town of Aranyaprathet.
Chan Theary, the Cambodian-American lawyer, told reporters as she arrived to the courthouse on Thursday that despite the difficult situation, she was not scared nor should others be afraid.
"When we are united together we will win the confrontation with the dictatorship using nonviolence. It is the only way, because with nonviolence and a firm spirit, we will be successful," Chan Theary said.
U.S. Embassy spokesperson Chad Roedemeier said freedoms of association and expression, as well as tolerance of dissenting views, were "vital in a genuine democracy."
"We urge authorities to protect these freedoms, as enshrined in Cambodia's constitution, and to take meaningful steps to re-open the civil and political space," he said in an email.
Additional reporting by Matt Surrusco