UPDATED 4:40 p.m. — The U.S. has announced sanctions against a former Macau crime boss who two years ago launched an association headquarters in Cambodia linked to a cryptocurrency and Belt and Road Initiative-related security business at a ceremony attended by Deputy Prime Minister Men Sam An and military police chief Sao Sokha.
Wan Kuok Koi, also known as "Broken Tooth," spent nearly 14 years in jail for criminal association, loan-sharking and illegal gambling before being released in 2012.
He was known as the boss of the 14K triad in Macau, a major crime organization linked to drug trafficking and violent turf wars.
In 2018, he launched the World Hongmen History and Culture Association in Cambodia, with media reports at the time saying Wan was looking to issue $1 billion in cryptocurrency and set up a security company for Belt and Road-related projects in the country.
Photos of the ceremony posted to Sam An's Facebook page on May 20, 2018, show the deputy prime minister as well as general Sokha in attendance.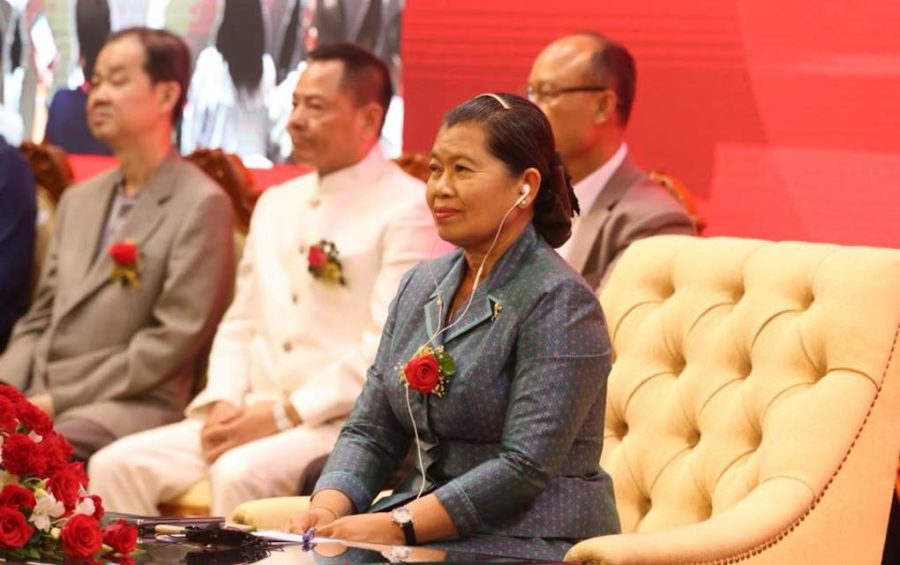 A separate article by East Week magazine dated later that year shows Wan sitting at a desk with the namecard of general Hing Bun Heang, the head of Prime Minister Hun Sen's elite bodyguard unit. Bun Heang was earlier sanctioned by the U.S. under the Global Magnitsky Act, with the U.S. Treasury Department noting that the bodyguard unit has been implicated in "multiple attacks on unarmed Cambodians over the span of many years."
In a new set of sanctions, the Treasury named Wan as a perpetrator of "corruption and serious human rights abuse," blocking his assets in the U.S. and prohibiting transactions with him.
The announcement specifically lists the Cambodian headquarters of the World Hongmen History and Culture Association in explaining the sanctions, claiming that the association "has managed to co-opt elite figures in Malaysia and Cambodia."
"The World Hongmen History and Culture Association is spreading across Southeast Asia, establishing a powerful business network involved in the development and launching of crypto currencies, real estate, and most recently a security company specialized in protecting BRI investments," it says.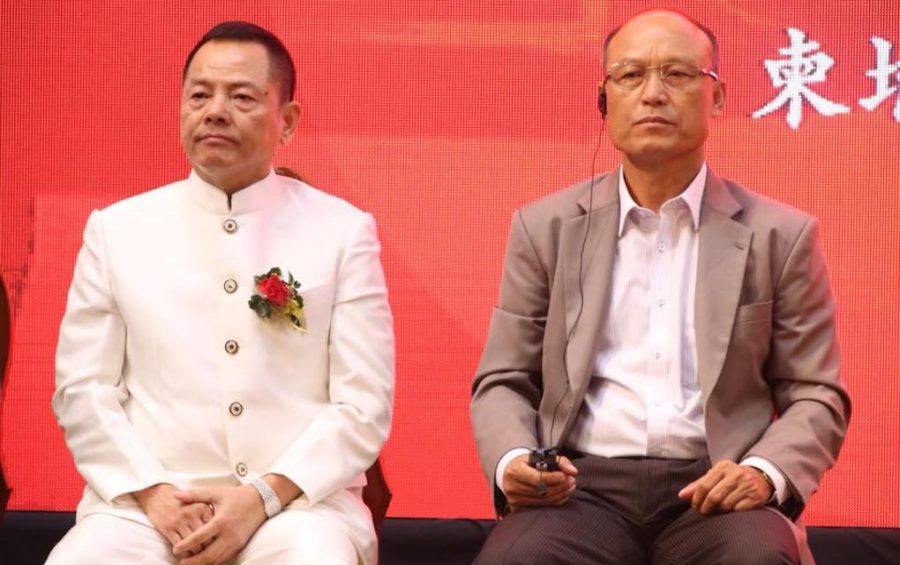 Separately, the E.U. this week adopted similar Magnitsky legislation that will allow it to sanction individuals and entities it deems are associated with serious human rights violations.
The decision "emphasises that the promotion and protection of human rights remain a cornerstone and priority of EU external action and reflects the EU's determination to address serious human rights violations and abuses," the announcement says.
Cambodia's opposition CNRP — dissolved in 2017 — has lobbied for more countries to adopt Magnitsky legislation to target Cambodian leaders.
Besides Wan and Bun Heang, timber tycoon Try Pheap and general Kun Kim have also been sanctioned by the U.S. under the Global Magnitsky Act.
Correction: The article has been updated to clarify what is known about the World Hongmen History and Culture Association in Cambodia and related business ventures, and to note that photographs of an association ceremony were posted to Men Sam An's Facebook page on May 20, 2018.