As early as 5:30 a.m. Tuesday morning, Phnom Penh residents were up and busy hosing down and cleaning their front yards. They set up tables with fake dollar bills, small glasses of wine, roast meats, decorations and other food offerings. At their front steps, people placed small furnaces, ready to burn offerings for their ancestors.
At a meat vendor in Boeng Keng Kang III, people were lined up along the street at 5:45 a.m. waiting to collect their orders of roast duck and pork. Local police were onsite to assist with managing the crowd.
After two years of the pandemic, Phnom Penh residents were back celebrating the Chinese Spring Festival ahead of the Lunar New Year on February 1. Expecting renewed celebrations, City Hall asked residents to refrain from firing fireworks, gambling or marching in parades, threatening legal action for those who cause unrest.
Prices of essential Chinese New Year items, such as roast meats and fruits, are spiking for the celebration, but consumers say they want to maintain their traditions.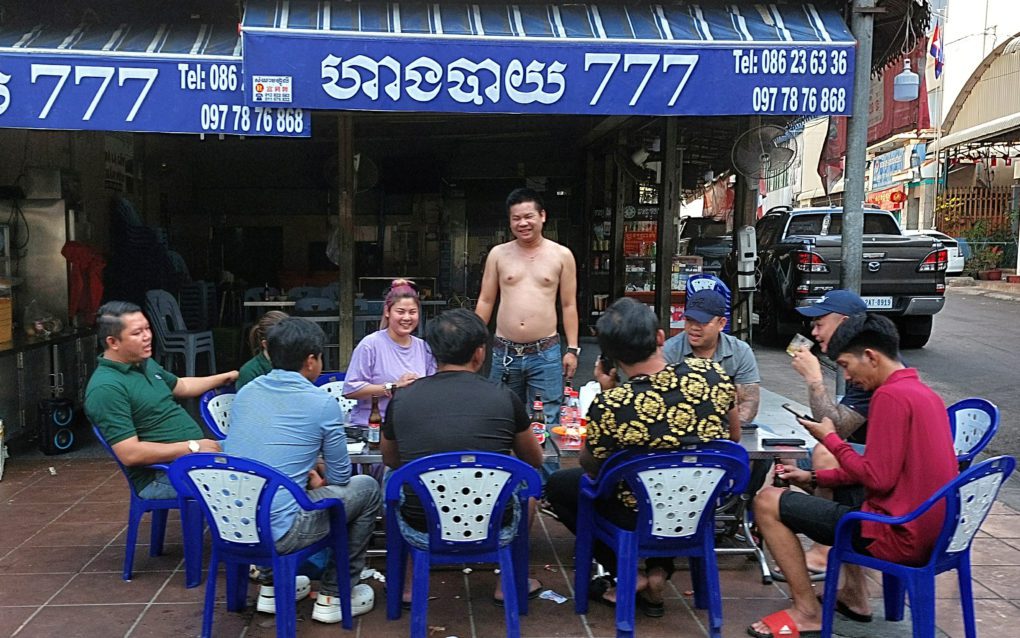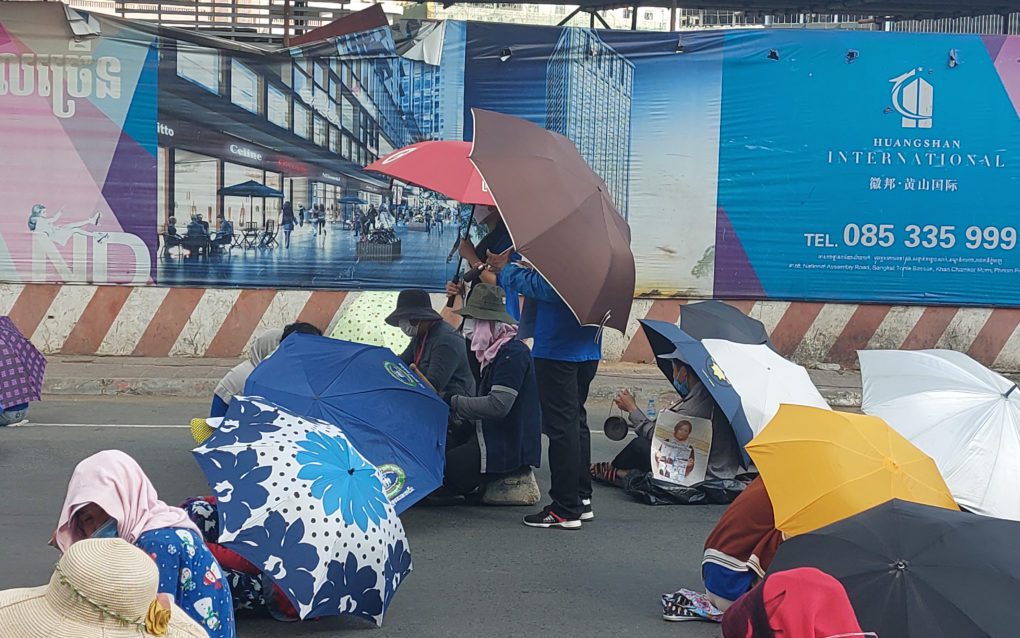 For Nou Sany, celebrations have been muted over the last two years. But this year she felt it was time to do it the right way by honoring and making offerings for her ancestors.
"This year, it's easier as I can go to the market, buy food and items without concern as compared to previous years," she said, as she was buying bananas.
Sany said she had to make the offerings.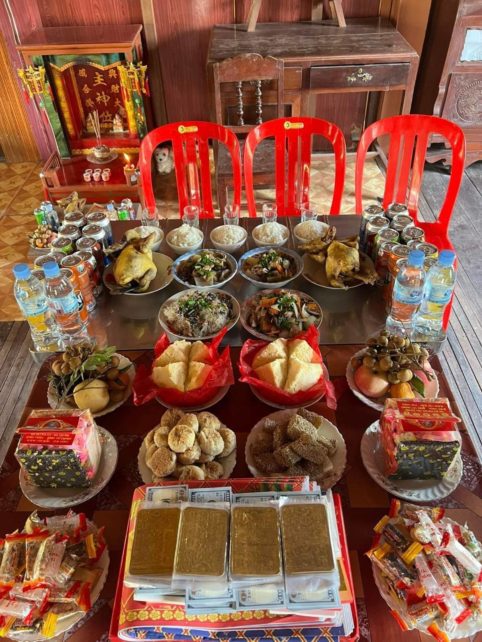 "I have to celebrate because it occurs once a year. So, I have to dedicate food for my ancestors and I have to respect them," she said.
At meat stalls across the city, glistening roast pork hung from metal hooks. As an essential aspect of the festivities, Chak Theary, a vendor, said rising prices had not stopped the roast pig orders.
"This year is decent. Since Chinese New Year isn't yet here, I am not sure whether my sales will increase or remain the same compared to last year," she said.
While local pigs were the same price, it was imported meat that was seeing a rise in prices. In the run up to Chinese New Year, Theary was charging around $17.50 a kilogram of meat but expected the prices could go up on Tuesday.
"In a day, I can sell around 10 to 20 pigs or more than this." Theory said. "I hope that people still celebrate with a roast pig as every year."
Banana vendor Chi Sokha said some varieties of the finger-sized — and arguably more delicious — bananas were pricier, but was hopeful the new year celebrations this year would be better than last.
"I think I can sell better than before because this year I see many people coming to the market," she added.