The World Bank points to a rise in some agricultural and non-garments manufacturing exports this year despite a pandemic-induced economic downturn as it forecasts that Cambodia will be back to economic growth next year.
In its twice-yearly Cambodia Economic Update, the bank says Cambodia's gross domestic product is forecast to shrink by 2 percent this year, but rebound to 4 percent growth in 2021.
The report says most of Cambodia's main economic sectors were badly affected by the Covid-19 pandemic. In the first nine months of this year, steel and cement imports fell about 40 percent each, signaling a decline in construction; manufacturing exports decreased 2.5 percent; while international arrivals dropped 74 percent.
Domestic demand also fell, with car and motorcycle imports contracting 34 and 40 percent, respectively, from January to September compared to the same period a year earlier, it says.
"Significant uncertainty remains to Cambodia's growth outlook. The most important policy goal must be to urgently regain jobs lost and suspended due to the pandemic," Inguna Dobraja, World Bank country manager for Cambodia, said in a press release.
However, the report also notes a diversification in investment amid struggles in the main sectors.
Foreign investment fell in the middle of 2019 even before the pandemic, "coinciding with a ban on online gambling," but "there are positive signs that the inflows are returning and more diversified," it says.
Investment in non-garments manufacturing, in particular, has risen to 60.4 percent of total foreign investment for the first seven months of this year, though the amount has fluctuated significantly in recent years.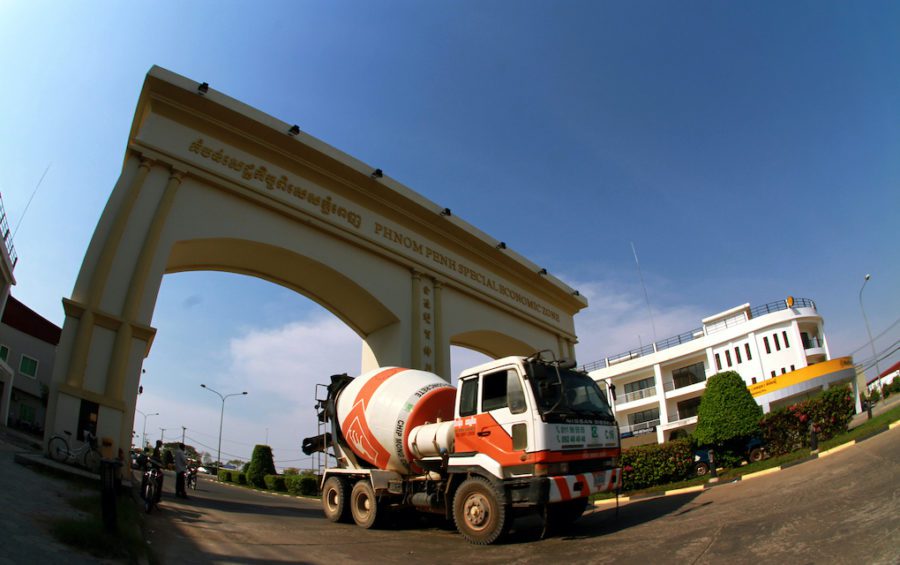 In terms of exports, the value of bicycles shipped to the U.S. grew 191 percent in the first nine months year-on-year, the report says. Exports of electrical parts, and vehicle parts and accessories, mostly to Asean nations and Japan, rose 14 percent.
Other newly emerging non-garments sectors include energy, furniture, building materials, metal, plastic, leather processing, packaging, decorative products, telecommunications and beverages, it says.
"If appropriately nurtured, it will underpin the authorities' efforts to diversify Cambodia's manufacturing sector," the report says, adding that rice exports are also on the rise.
The report says the world is expected to return to modest growth in 2021, depending on the pandemic's duration, and "policy actions in preventing financial meltdowns, restoring global consumer and investor confidence, and resuming global travel."
In Cambodia, GDP is forecast to grow 4 percent in 2021, including a 6.9 percent growth in industry.
"[T]he projections assume no significant long-term adverse impacts of the pandemic on the corporate or banking sector," the report says, noting that "[a]n overleveraged banking (and microfinance) sector also represents a risk to the country's financial stability."
"Significant uncertainty remains in Cambodia's growth outlook. The economy is small, open, narrowly based, and heavily dependent on capital inflows, mainly foreign investment, and external trade," the World Bank says.