VOD accepts letters to the editor. If you wish to contribute, please contact [email protected] Submissions should be no longer than 300 words in English. Contributors must provide their full names and phone numbers for verification. VOD reserves the right to accept or reject submissions according to its editorial policies, and to publish submissions without prior notification.
Cambodians abroad can vote in their country's elections at embassy voting booths like Thai and Philippines nationals, suggests CEROC president Sophan Seng.
Read More »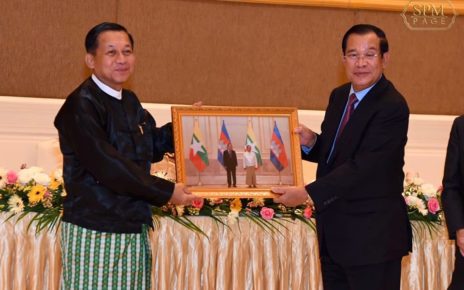 Myanmar state member of parliament Min Tun Min Aung writes an open letter to Prime Minister Hun Sen, who visited the country last week.
Read More »