Political and youth activists in jail for over a year were released on Friday, the first in a series of anticipated releases as incitement sentences reach their end.
Khmer Thavrak activist Tha Lavy confirmed that he and four other activists were released from Phnom Penh's Prey Sar Prison Friday morning. The four others are opposition CNRP activists Chum Puthy and Chhuo Pheng; Koeut Saray of Khmer Thavrak; and the Khmer Student Intelligent League Association's Mean Prum Mony.
All five activists were arrested last year in relation to protests in support of jailed unionist Rong Chhun, who had issued a report that Cambodia was ceding land to Vietnam.
After spending over a year in pretrial detention, the activists were finally convicted and sentenced last week. Ten activists in all were part of their case, and they are all expected to be released this month.
Saray, who spoke to a VOD reporter from outside Prey Sar Prison, said it was unjust that he had to spend 14 months in prison for activism that was for the benefit of the country.
"We have to fulfill the duty of participating and thinking about the nation. Instead, it ended up with charges, especially [I] was charged with incitement to cause chaos to social security and so on," Saray said.
Saray said he would continue his activism to improve social justice and democracy in the country.
"For me, there is no reason to stop because I have done nothing to destroy the country," he said.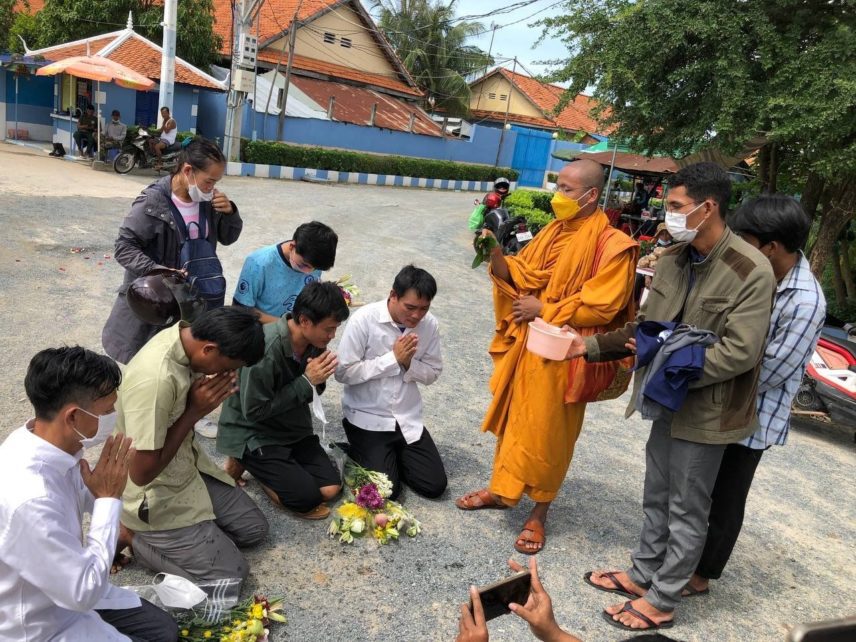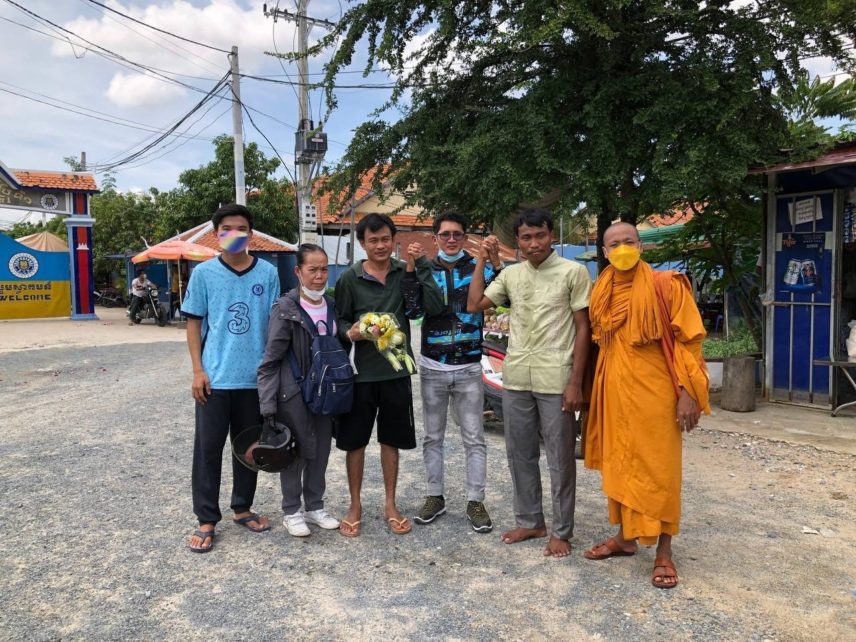 VOD spoke to his mother, Chab Yem, in September who was upset about her son getting defrocked and was confident that he had never done a wrong act.
"I was happy that my son became a monk for many years. I am sad that he was defrocked," she said in September. "I used to see my son in red monks' robes. Frankly, I feel very regretful but I don't know what to do."
"I miss him, and sometimes I sleep with tears."
Lavy said that while it wasn't pleasant living in prison it didn't affect him because he was convinced he was advocating for good causes like democracy and human rights. Though he did not like the rice and soup provided in prison.
Being incarcerated also made him more aware of the injustices faced by other Cambodians in prison, Lavy said.
"I will still continue to do what is based on my wish to help solve social issues to become better," he said.
Loading…
Defense lawyer Sam Chamroeun expected Khmer Thavrak activist Eng Malai to be released on November 8, KSILA's Muong Sopheak on November 11, and two other Khmer Tharak members, Hun Vannak and Chhoeun Daravy, on November 12.
Three Mother Nature environmentalists —Thun Ratha, Phuon Keoreaksmey and Long Kunthea — also saw their incitement sentences reduced to 14 months at the Appeal Court on Friday, and face imminent release.
Embassies and rights groups have long been campaigning for the environmental, political and social activists' release, saying that their advocacy work should not be treated as a crime.