Preah Sihanouk provincial officials said Thursday that authorities had demolished a fence built directly on O'Chheuteal beach overnight after social media criticism and news reports.
Deputy governor Long Dimanche said that authorities received approval from Prime Minister Hun Sen to compromise with the owner of the land on the beach and destroy the fence Wednesday evening.
Whether or not authorities would move to take back the land under state control, Dimanche said, had yet to be decided.
"The approval we got is that we only compromised with the owner to demolish the fence on the beach side," he said.
"We don't have any instructions to take back [the land]. We are not the one who confiscate [the land]. As I always stated, the provincial administration has no right to take back land ownership. The one who can take it back is only the government, the court's verdict," Dimanche continued.
Images of the fence constructed just a dozen meters from the water made their way around social media earlier this month, but government officials, construction workers and a man working in the home on the property would not say who had constructed it.
Dimanche previously told local news outlets that the land comprised 8,000 square meters and was the old location of a naval base before it was privatized in 2007 and 2008.
NGOs had appealed to the government to repeal the private land title.
Vann Sophat, a project coordinator for the Cambodian Center for Human Rights, said the land on the beach should not have been allowed to be privatized. Though he applauded the provincial administration's move to demolish the fence, they ought to take it back as state land.
"That has to be the state property for the public benefit. It should not be a construction of an individual or any company. It needs to be property for the public benefit and the public can visit and enjoy it on our beach," Sophat said.
A villager in Preah Sihanouk province who asked not to be named for fear of safety said he was not convinced the authorities would keep their promise to keep the beach free from private construction: When similar incidents had occurred in the past, he said, people would continue to build secretly again once time had passed. Without abrogating the private ownership, he added, the land would soon see new construction again.
"Demolishing the fence on Ochheuteal beach — I congratulate it, but I don't totally believe it yet until the land title has been abrogated," he said, recalling a similar case in Prek Treng beach.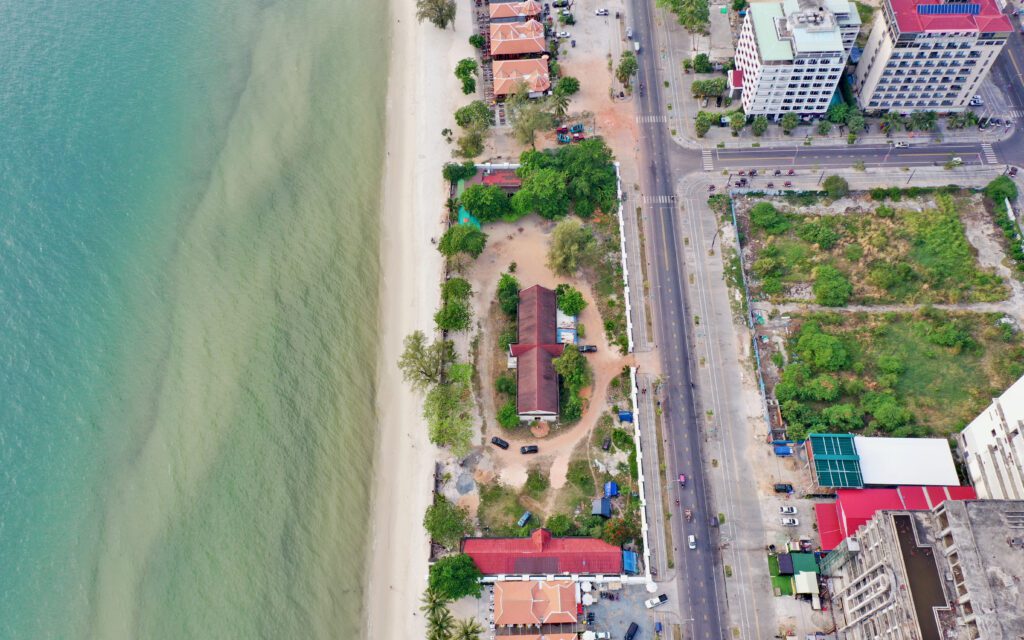 On Facebook, social researcher Meas Nee said that existing land laws should have been used against the offenders and that preventative measures should have been taken earlier.
Ignorance had allowed the owner to build a fence, he wrote, reflecting that lower officials seem don't know how to work properly.
"The land law clearly stated about the land on the seaside," he wrote. "The building is not made secretly within an hour. It could take weeks. Why did the local authority not know, and let the public shout and the leader give [the] order, and then take action?"