Eam Thida could never have imagined that a visit to a Phnom Penh clothing store would result in dozens of people in her Kandal province hometown being driven by authorities for testing and quarantine, her face being plastered over national news, and a wave of recriminations from her family's neighbors.
Thida, 35, was a customer at retailer Pedro on November 27. At the time, there were officially just nine active cases of Covid-19 in the country. For two weeks, the only new cases had been air passengers arriving from foreign countries and put into quarantine.
But late on November 28, a new local cluster of Covid-19 emerged. Seven positive cases were officially announced the following day, six linked to the family of the country's prisons director. Phnom Penh's Aeon Mall was closed due to an earlier visit by the director's wife. That November 28 weekend, Thida visited her family in Kandal.
As the week went on, new connections emerged, notably two bank employees whose positive tests were announced on December 3. Canadia Tower — one of the capital's biggest office blocks, and the site of one of the bank branches — closed down temporarily.
That was the day Thida put herself into quarantine as a precaution, despite no direct links to the cluster, she said. She had begun feeling a little under the weather that day.
"I never thought I had the virus. Because I often get the flu, and in this season it's normal," she said.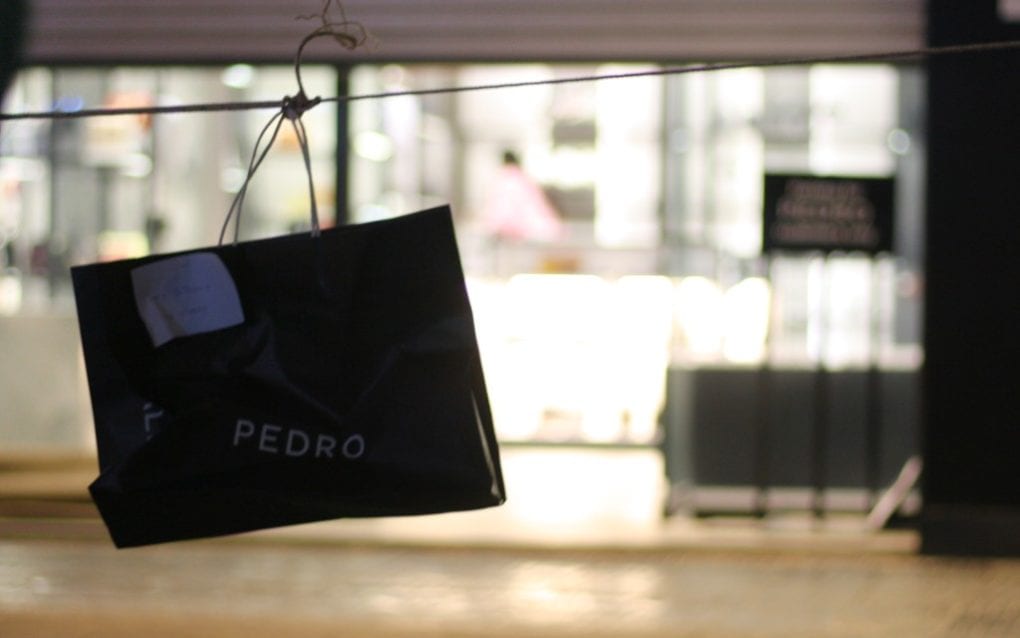 But on December 4 an employee of Pedro was announced to have Covid-19, after a visit by one of the bank employees a week earlier. Thida later saw surveillance footage from the store shared online by the Health Ministry, and realized it was around the time she had also visited.
Following a positive test, Thida was placed at the Chak Angre Health Center for treatment. Contact tracing also began — notably to Boeng Khyang commune in Kandal province's Kandal Stung district, Thida's hometown.
"I heard that provincial authorities were taking four to five vehicles to pick up 40 to 50 people" for testing, she said.
As the cluster spread, the government also began naming and releasing photos of the new patients, an attempt to expedite contact tracing. It was a situation that filled Thida with dread.
"[We] worried very much when we knew that tomorrow our identity would be published. What about our family members at home? [They] would be widely known. Our parents are old, so what would it be like for them?" Thida said she wondered. "If we [eventually] went back, would we know how to face it? I just thought that for me it would be fine to live isolated and not visit my hometown."
Thida said she couldn't sleep for several nights at the health center.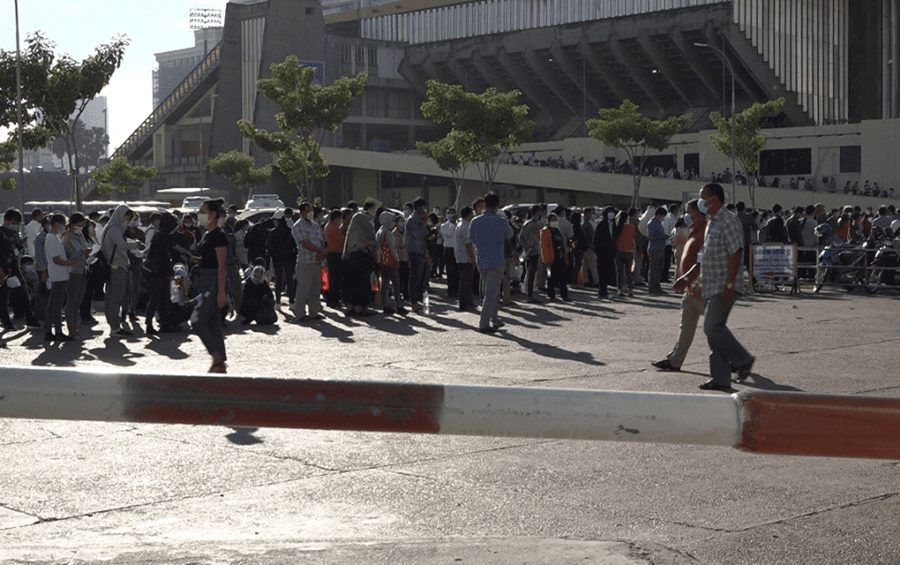 Eam Phearin, Thida's older brother, said there were economic repercussions in the community, and everyone was talking about how his family was to blame.
"They were angry with my family, that [the case] meant they couldn't work, the [local] factory was closed, the market was closed, and so on," Phearin said.
The family reached out to their neighbors to apologize, he said.
"We aren't ignorant. We tried to provide exact information, and we understand their [concerns for their] well-being after having contact with our family. We apologized to them, including on Facebook. We apologized that we didn't want anyone to be infected. That as soon as we found out, we took protective measures," Phearin said.
Kandal Stung district governor Ouch Saovoeun said people were mad for several days. About 100 people, including six monks and six local garment factory workers, were assessed as being direct and indirect contacts of Thida, and placed in quarantine.
"Their family, especially their son, worked to apologize to the residents. And I felt embarrassed too, as governor," Saovoeun said of the discrimination.
But he felt that now the anger had subsided. "We are the authorities … [and] asked for understanding. And they also agreed that the real issues are at the global level — it was not the personal negligence of any individual," he said.
A group of U.N. experts last week objected to the government publishing photos of Covid-19 patients. On December 11, they issued a statement urging that the practice be stopped.
"It is very concerning that personal data is being collected and published without consent," the statement said. "There is no legal provision authorising the collection, processing and publication of such personal data."
On Tuesday, Prime Minister Hun Sen said he would end the practice, and accepted the responsibility for any harm done by the publishing of patients' photos.
"There's no need to blame anyone for this. Just blame me only about revealing the identities of people, both names and photos. It was very dark at that time. So to find out who was related with somebody, to let those involved run to the doctor to get a sample, I decided to publish both the photos and names for a short period of time. Now we have removed both the photos and the names to avoid discrimination," Hun Sen said.
"Sometimes we have to make a decision and accept the criticism. We can save the lives of our people, we can avoid dangerous situations among our people."
Long Sokhny, a Pedro employee who tested positive for Covid-19, said she was frustrated that authorities had already published her identity.
It was too late now for her, but she was glad the government would not put future patients up to the same discrimination.
"People who come after us won't be looked down upon so much. Being looked down upon, that's only us," Sokhny said.
Thida said that since her identity had been revealed, she decided to be proactive to try to correct false rumors and misinformation.
"We knew that we couldn't hide because we were found to have the virus," she said. "That's why I decided to release some of my own messages to let them know."
"Our face was published and known across our country: We have the illness."