Prime Minister Hun Sen said about 300 military doctors would be mobilized and two more hotels turned into hospitals as the country deals with its worst Covid-19 outbreak to date, including the first official death recorded on Thursday.
After 39 more positive cases were announced in the morning, the country has now seen 1,163 Covid-19 cases since January last year, including 564 active cases.
In a statement issued on Thursday, the Kampong Cham provincial administration announced the suspension of weddings, parties and religious gatherings for two weeks, following a similar announcement by Kampong Speu.
The statement said people were still gathering in crowds and failing to follow Health Ministry guidelines despite the ongoing outbreak.
District and commune authorities must stop giving permission for such events and notify organizers who have already received permission to limit gatherings to five people per table, it said.
Earlier, Hun Sen said that he was mobilizing more resources to cope with the outbreak.
"I have issued an order to Phnom Penh City Hall and the commander of the army to prepare two more hospitals by using hotels," he said in a speech late Wednesday, explaining this should add about 200 more rooms for treatment.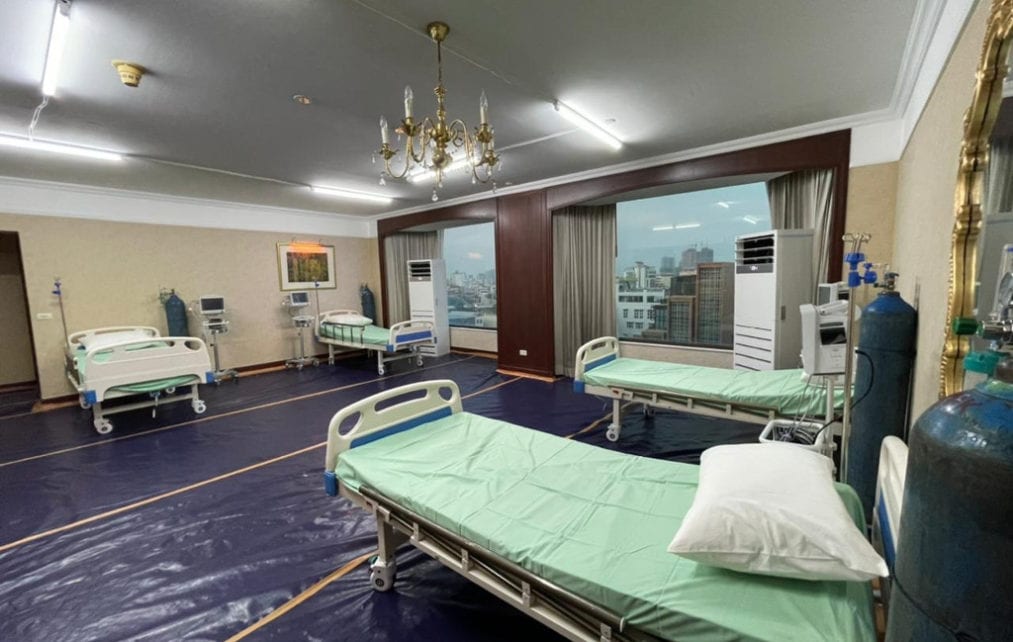 He had also discussed with Defense Minister Tea Banh to use military medical personnel to assist civilian doctors, he said.
Thirty teams of military doctors, comprising about 300 people, would work with the Health Ministry to treat Covid-19 patients, he said.
"The force's military medical personnel has been handed to the commander of the army to control and manage to use with other forces who are implementing controlling measures related to quarantine or intervening to secure order," Hun Sen said.
The army commander is Hun Sen's oldest son, Hun Manet.
Hun Sen added that despite earlier stating that the body of anyone who dies of Covid-19 would be cremated, an exception would be made for Muslims and some indigenous groups to align with their burial practices.