A survey of vulnerable communities in Phnom Penh has found a large majority of respondents reporting difficulties with food shortages, loss of incomes and feelings of helplessness during the city's lockdown.
Key findings include 77 percent of respondents saying they faced food shortages in the week prior to the survey, 68 percent saying they can no longer earn an income since the lockdown, and 80 percent saying they have at least one family member feeling overwhelmed, helpless or hopeless.
The survey, which focused on residents in Prampi Makara district's Borei Keila community, two communities in Pur Senchey district's Trapaing Krasaing commune, and Meanchey district's Chak Angre Loeu commune, reached 193 people by phone out of a target population of 2,936 from April 26 to May 1. More than half of respondents were from Borei Keila.
Though it could not hit its target sample size of 337 and be considered statistically representative for each of the communities' situation, the report, by international NGOs World Relief, DanChurchAid and People in Need, says the survey still provides close to an accurate picture of at least one village, and can be extrapolated to others living in similar lockdown restrictions.
The U.N.'s Cambodia office said on Thursday that it collaborated on the survey, which was part of a "standard assessment process" to prepare for an anticipated humanitarian response in affected urban areas.
"The focus was on vulnerable groups, such as pregnant and lactating mothers, to better understand the need to maximise the availability of diverse and fresh foods, including through local vendors and the private sector; as well as to accelerate efforts in expanding the cash assistance planned by the Government," the U.N. office said in an email.
The assessment informed decision-making by NGOs providing aid to complement the government's relief efforts, it added.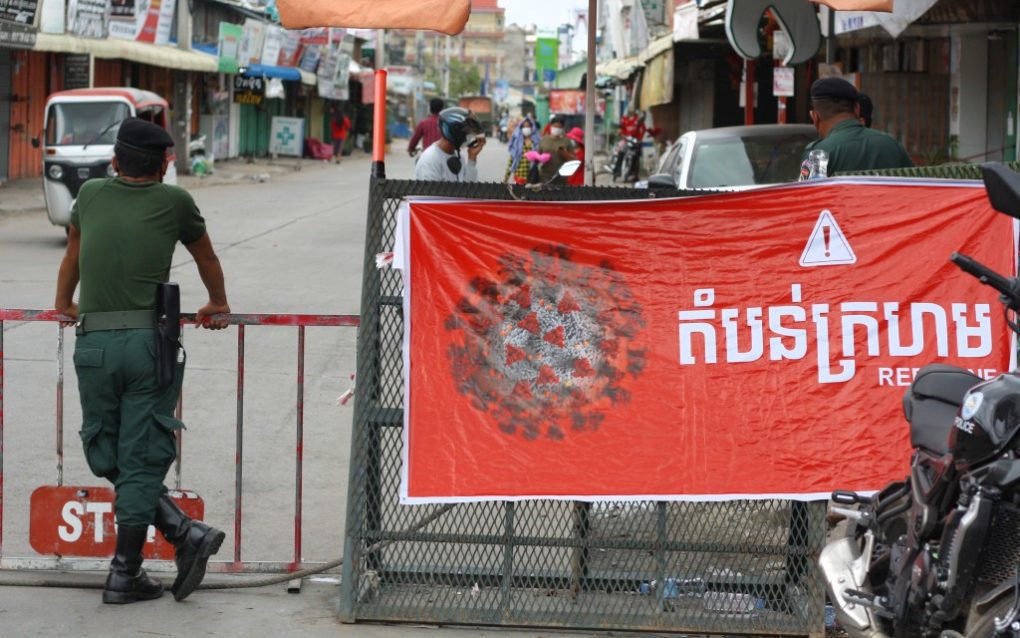 The survey was conducted while Phnom Penh was under a citywide lockdown, with the areas hit worst with Covid-19 marked as "red zones" and residents there facing the most restrictions on movement. In the days following the survey, authorities introduced a three-color system to ease restrictions in areas with fewer case numbers.
About a third of respondents were in the red zones, and reported heavier pressures: 83 percent said they had food shortages, 70 percent said they lost their means of income, and 93 percent had at least one family member feeling overwhelmed.
Overall, 36 percent said they had bought food on credit and 9 percent had gone a whole day without eating. Some 44 percent said they did not have access to cash, and 81 percent said they did not have savings.
Regarding assistance, 44 percent said they had received food aid, 46 percent of it from local authorities. The remainder was provided by NGOs, relatives, neighbors and others.
Nearly half of respondents said some in their family were spending a lot of time worrying, and 17 percent of households surveyed reported experiences with sleep disorders. But only one respondent could name a mental health services provider, suggesting World Vision, a Christian aid organization.
More than 80 percent said they had not seen or heard of an increase in domestic violence in their community since the start of lockdown. Of the 12 respondents who had seen a rise in violence against women and children, seven reported the abuse.
NGOs Mith Samlanh, the Advocacy and Policy Institute, Central, the Coalition of Cambodian Farmers Community, Sahmakum Teang Tnaut and the World Food Program also assisted in the survey, the report says.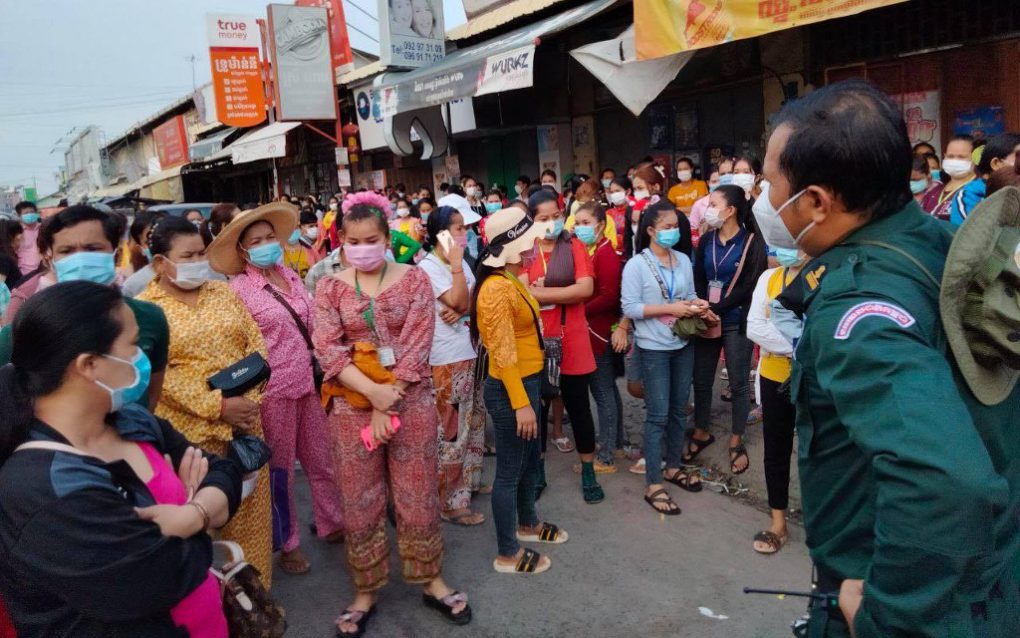 Theng Savoeun, president of the Coalition of Cambodian Farmers Community, said the survey was conducted by calling target groups with a questionnaire about their situations.
It was conducted objectively and showed the needs and real situations of people during the lockdown, he said.
Savoeun added that the government appeared to have responded to those needs.
"Our interviews were during the start of the lockdown, and Phnom Penh municipality had not prepared proper mechanisms to respond. That is why we have seen such a result," he said. "[Residents] were not prepared in advance for the lockdown. … In some places, people had not bought and stocked enough food at the time of lockdown."
He encouraged authorities to give more warning ahead of any future lockdown, and be ready to give humanitarian support. The farmers coalition had distributed cash aid of $40 to 1,300 people, he added.
Organizations had a hard time verifying what was happening in red zones due to restrictions, and worked mostly by reaching out by phone, Savoeun said.
Horng Vuthy, a program coordinator at labor rights group Central, echoed many of the same concerns, saying workers struggled to accept and adjust to last-minute announcements, and it was difficult for NGOs to understand and help people in restricted areas.
"We are a civil society organization. We want to help people and workers in need, and if the authorities are open-minded about [us] providing food to people in lockdown zones, it will be easier for us too," Vuthy said.
The abrupt measures were implemented to prevent Covid-19 transmission, but workers and others were not primed to accept that information, Vuthy said.
"We should have announced and let people know. If we do it suddenly, it seems like the situation is really hot. It makes people fall into a panic and it is difficult to accept," Vuthy said.
Lam Socheat, director of the Advocacy and Policy Institute, said he appreciated what the government was trying to do around the Khmer New Year period in April, when there was a high risk of Covid-19 spreading widely as people returned to their home provinces.
"Since there were increasing infections, the immediate lockdown was necessary in order to stop the pandemic [spreading] to other provinces," Socheat said.
Without such action, the situation now might have been worse than it is, he said.
Phnom Penh Municipal Police chief Sar Thet said the lockdown announcements needed to be made at the last minute so people don't flee and spread the disease.
"It's nothing wrong, and the government has taken the proper action," Thet said.
The government's plans for food aid, testing and vaccinations were clear, but that doesn't mean everyone can get services at the same time, he added.
"If there was no [plan], people would be in chaos across the whole of Phnom Penh," he said. "There are some exceptions, but we can't make it seem all black."
City Hall spokesperson Met Measpheakdey could not be reached.
Government spokesperson Phay Siphan said no one had died of starvation and the state's food aid had been streamlined to deliver within 12 hours of a request. Officials even monitored Facebook comments for requests, he said.
"So this report is a lie. It is a fabricated report with different meanings," Siphan said. "There are more fabricated stories and it is systematic."
The government catered to residents in lockdown by dividing them into three groups: general Phnom Penh residents, people living in dormitory-style rented rooms, and working-class people in particularly vulnerable situations who have always received timely help.
Red-zone areas are shrinking, and Cambodia's death toll is lower than neighboring countries, he said.
"Those organizations should say who is in need and who died because of starvation. [They] can never say it. They only attack. It is embarrassing," Siphan said.