More than 2,000 hectares of Tonle Sap flooded forests have been retaken by the state, the Kampong Chhnang governor said on Monday, a rapid response just a day after Prime Minister Hun Sen ordered action against "anarchic deforestation" via a public Facebook post.
Hun Sen, in a surprise audio message Sunday afternoon, said he wanted to address "a significant issue that has been emerging in our Tonle Sap region."
Research had found "a worrying and urgent situation that requires a solution regarding anarchic deforestation in the conservative area," he said, according to an unofficial cabinet translation.
"No matter what the cost is, we must get the land back and these lands must only [be used] for the planting of seedlings, reforestation, and maintain it for spawning fish in the Tonle Sap," he said. "And this must be widely publicized in all media, radio, television."
Provincial, district and other officials had been involved in land grabbing and encroaching on the protected forests, and that this was "unacceptable and unforgivable," Hun Sen said, pointing the finger at the former provincial governor of Kampong Chhnang.
"If this report is incorrect, I apologize," he said, accusing the ex-governor of destroying and grabbing more than 2,000 hectares. "No matter what level, all this land must be reclaimed."
"No one can touch" the defined boundaries for protecting the Tonle Sap basin, he said.
"His Excellency General Sao Sokha must immediately lead the force to solve this problem by using infantry, navy, and helicopters to monitor the operation to immediately maintain this flooded forest area," Hun Sen added, asking that the Anti-Corruption Unit investigate any involved officials and prosecute them in court.
"The government is exhausted, and we have no opportunity to educate anyone about what they have done," he said. "We have educated them for decades about the consequences of this problem; why are there still such officials?"
He instructed officials to "confess immediately."
"These people are no longer worthy of being officers; they are better off in prison than officers," he said. "We have no sympathy for such atrocities from our officials."
Hun Sen also apologized about the ongoing encroachment.
"I am sorry, and I accept criticism from all quarters on this issue because I lack the educational ability of our officials," he said. "This message is a bit hot, but if it is not hot, it is not possible."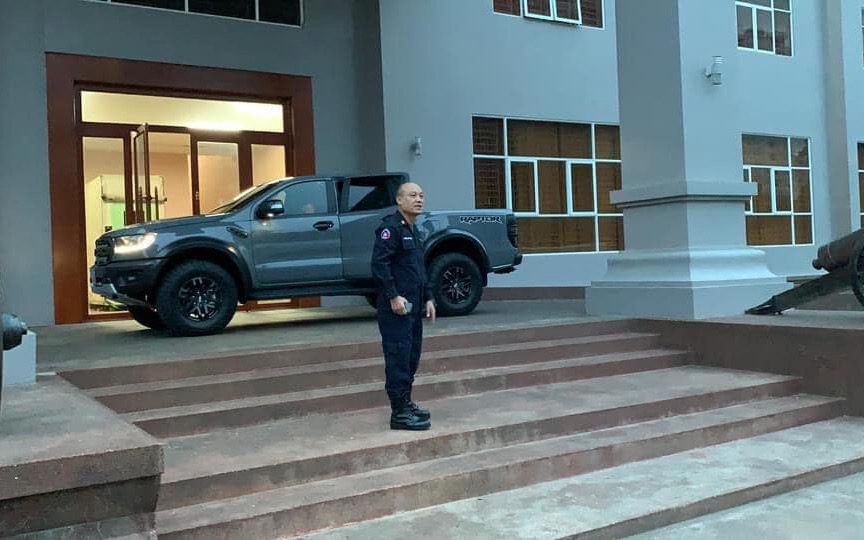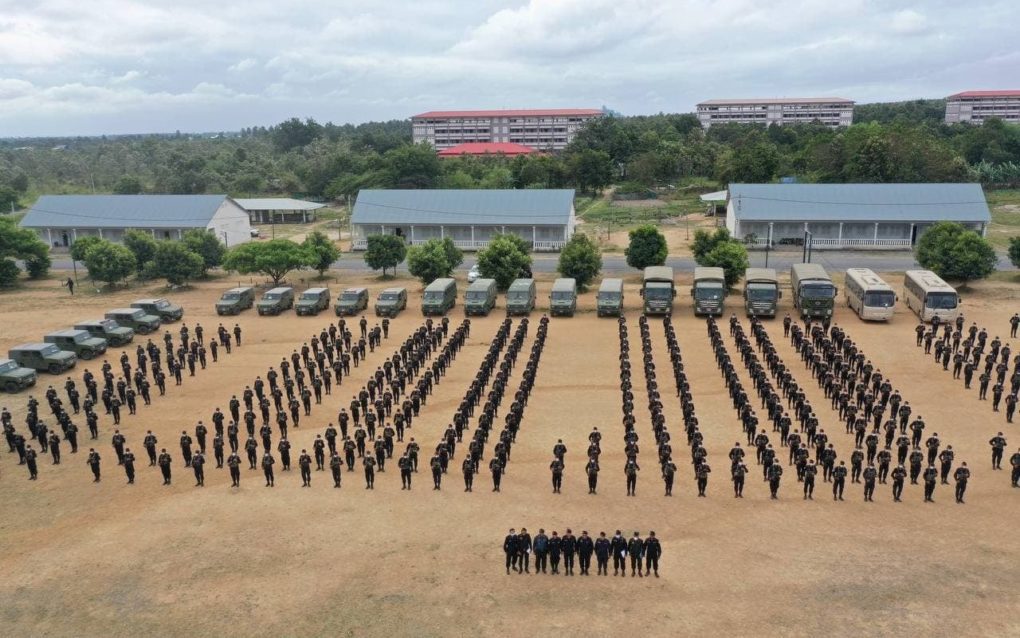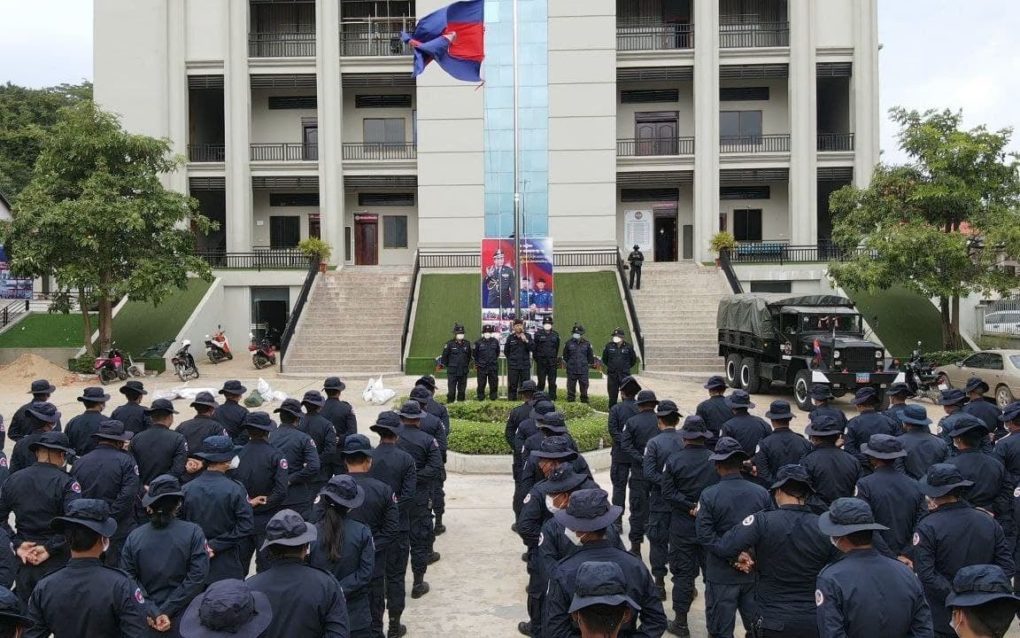 Former Kampong Chhnang provincial governor Chhour Chandoeun, the apparent target of Hun Sen's allegations of grabbing over 2,000 hectares, told VOD on Monday that he was busy and could not comment.
The current governor, Sun Sovannarith, said authorities had already sprung into action and retaken the land in question.
"As of today, our team has gone down," Sovannarith said. "According to Samdech Hun Sen's speech, under the leadership of His Excellency Chea Sophara, we are working on this. We have reclaimed more than 2,000 hectares of land for our state."
He added that authorities would restore forests in the area. "We are preparing to replant all the trees," he said.
Police and various other arms of the state were also being deployed, he added. "The experts are working on their tasks."
Conservationists and other groups have long raised concerns about the loss of protected Tonle Sap flooded forests.
Last year, the Wildlife Conservation Society said the lake basin was "losing massive amounts of habitat threatening its very existence."
"[O]ver the past two decades, nearly one third of the Tonle Sap Biosphere Reserve's natural habitats have vanished," the group said, cautioning that "a dangerous feedback loop" could lead to a death spiral.
The floodplains were a vital habitat for globally threatened species such as the greater adjutant, a member of the stork family; the Bengal florican; and the hairy-nosed otter.
"When flooded, the vegetation acts like a coral reef and nurtures an incredible abundance of fish. These habitats sustain one of the world's largest inland fisheries, which provides food to millions of Cambodian people," the group said.
Colin Poole, regional director of WCS Greater Mekong, said at the time: "The Tonle Sap Lake and Floodplain deserves more attention from policy makers."
Hun Sen's Sunday missive was also notable for the forum in which it was made. The prime minister frequently announces policy initiatives through his Facebook page, ordering officials to implement new Covid-19 strategies or tackle other issues through social media.
Pech Pisey, executive director of Transparency International Cambodia, said on Monday that state affairs should be carried out by a system, not by an individual.
"Cambodia remains a country with significant implementation gaps on law enforcement and poor[ly] accountable public offices," Pisey said. "Cambodian people are frustrated about the poor ability of public offices to address issues of public concern such as deforestation and social injustice."
Land Minister Chea Sophara quickly called for a meeting hours after Hun Sen's directive, which was attended by cabinet ministers, like Environment Minister Say Samal and Agriculture Minister Veng Sakhon, ACU boss Om Yentieng and military police chief Sao Sokha.
The prime minister has previously also ordered the deployment of military might to end environmental destruction. In 2016, he ordered troops to fire rockets at illegal loggers. In 2018, he said helicopters should circle over protected forests to thwart "forest thieves."
"I already gave two helicopters for raids and Sao Sokha has not fired a single rocket yet," the prime minister said in 2016. "I order that rockets be fired from above."
The Environment Ministry has repeatedly argued that all large-scale illegal logging has now been stamped out in Cambodia — despite satellite imagery and activists on the ground reporting ongoing mass deforestation.
Environmentalists have recently been targeted by law enforcement, including a Ratanakiri forest activist sentenced to five years in prison earlier this month. Goldman Environmental Prize recipient Ouch Leng was also detained earlier this year for monitoring timber trafficking in protected areas. Six youth activists from environmental group Mother Nature were jailed for months over their activities, with the government accusing them of terrorism. Community activists in the Prey Lang Wildlife Sanctuary have been banned from patrolling protected areas.
Sok Touch, who Hun Sen said had provided him with a research report on the Tonle Sap, could not be reached for comment.
"To protect our Tonle Sap Lake, which is already suffering from shallow land and deforestation by anarchists, it is necessary to take the measures that I have put in place," Hun Sen said in his Sunday audio message.
"It would be best if you immediately confessed so that there would be no arrests. It would be best if you admitted and [handed] over your land."
Additional reporting by Ouch Sony